We have simplified the sign-up process without compromising the security of your account whether it is a Basic or a Premium account.
Enter your Email ID – Enter Password – Verify your Account by Code. That's it!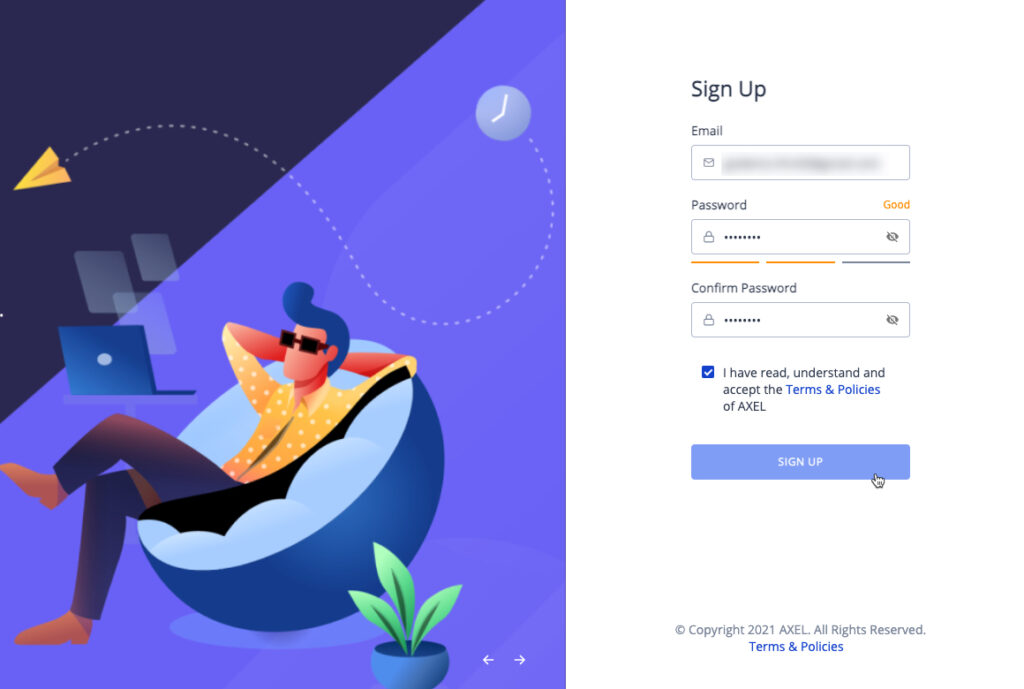 By default, all new signup subscribed to the Basic account of 2 GB online storage. You can download all our supportable (Desktop or Mobile) AXEL Go apps to conveniently share and store files on the go.
Each basic account has 0.5 fuel token (0.05X 10) to share 100 – 1000 of files securely to anyone. All your files shared are securely transferred with our IPFS technology. Additionally, you can add encryption for added security.
We have limited the maximum file size to share to 10 MB per share