With Secure Fetch, a secure link is generated so that you can send it to the person to upload the files you need.
1. Click on Secure Fetch.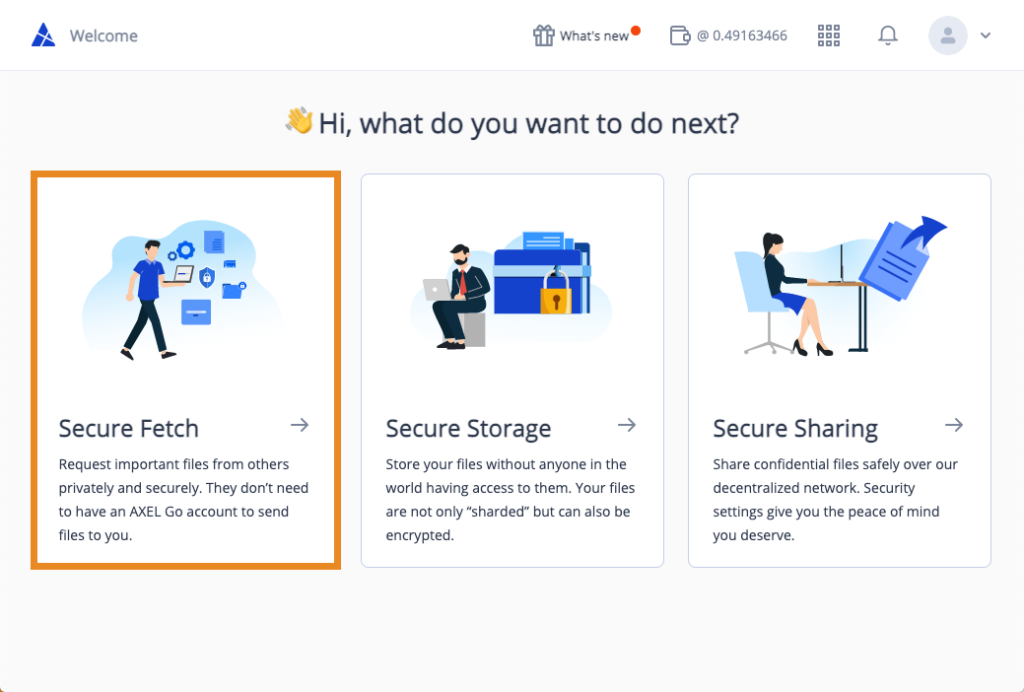 ---
2. Click on NEW SECURE FETCH.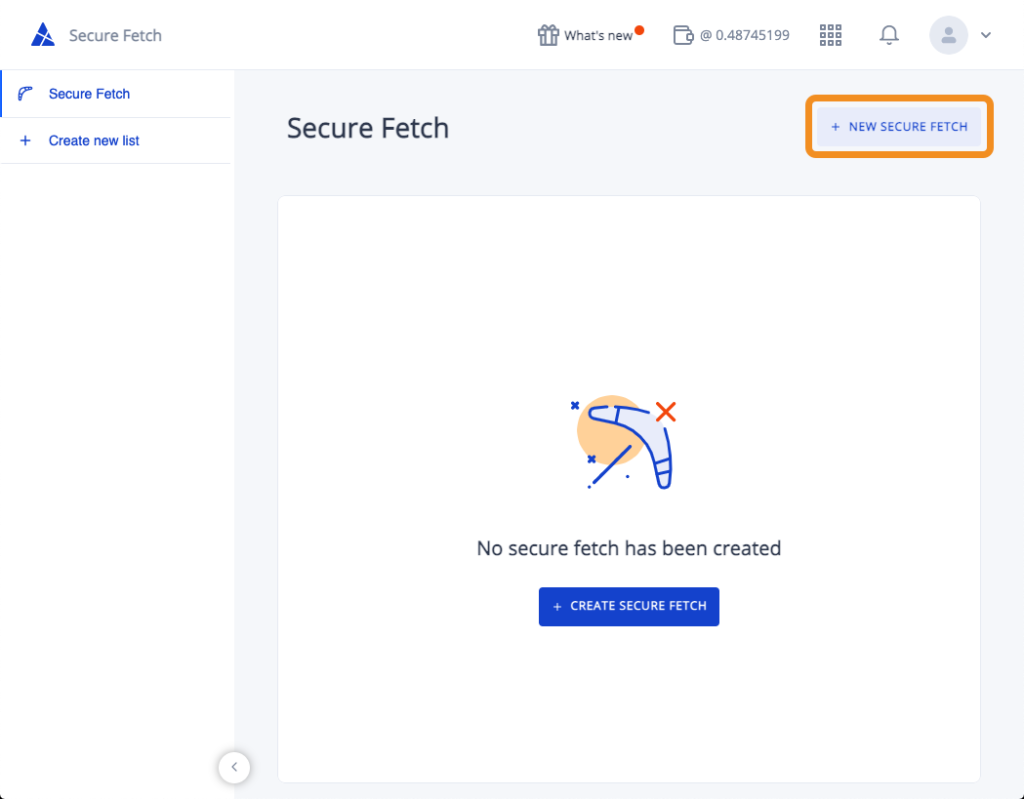 ---
3. Enter a note or name for the Secure Fetch and set your privacy and security preferences for the shareable link and click on CREATE LINK.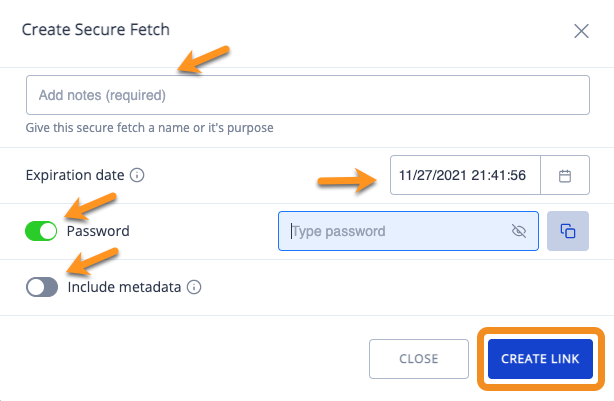 ---
5. Click on COPY LINK and send it to the person you want to collect the files from. You can also use any of the social media channels to send your link.