Subscription
Mar 30, 2021
New Business Subscription Tier
We are excited to announce the new Premium Business Account
Now organizations of all sizes can extend AXEL Go's privacy and security features to their employees. Business plans come with 5 Premium accounts and an extra 100GB of shared storage space. You can purchase additional accounts at a discounted price, making it the most flexible, and easiest way to improve your company's cybersecurity.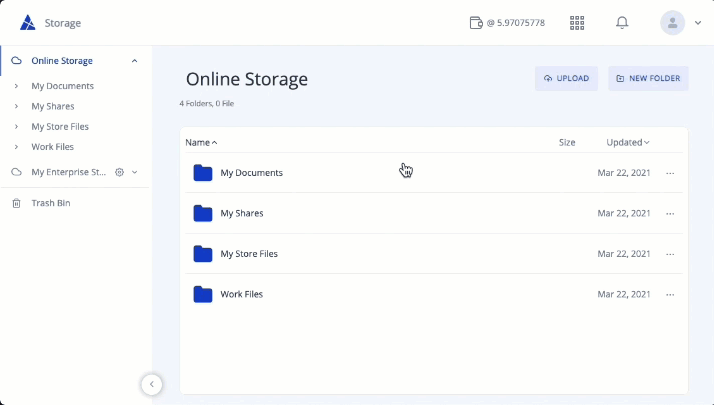 ---
Subscription
Mar 30, 2021
New Premium Trials
New subscribers now receive all Premium AXEL Go features
Try AXEL Go for free and get a taste of its Premium features for 14-days. After the two-week trial period, you will have the option of continuing the Premium service for a reasonable monthly/yearly fee or switch to a Basic Account with 2GB of storage space.
Exclusive Premium features include:
No file size limits for sharing
Encrypted storage options
10GB of secure online storage
Plugins for popular email clients
Multi-Factor Authentication option for logins
Multi-Factor Authentication option to access stored files
Sign up today and enjoy the full AXEL Go experience. This offer is valid only for new subscribers.
---
Feature Improvement
Mar 21, 2021
Private Share
Use the 'Private Share' feature to ensure confidential file transfers. You simply enter the email address of the recipient, then only they can access the file. When opened, you receive a confirmation notification and the peace of mind that only AXEL Go provides.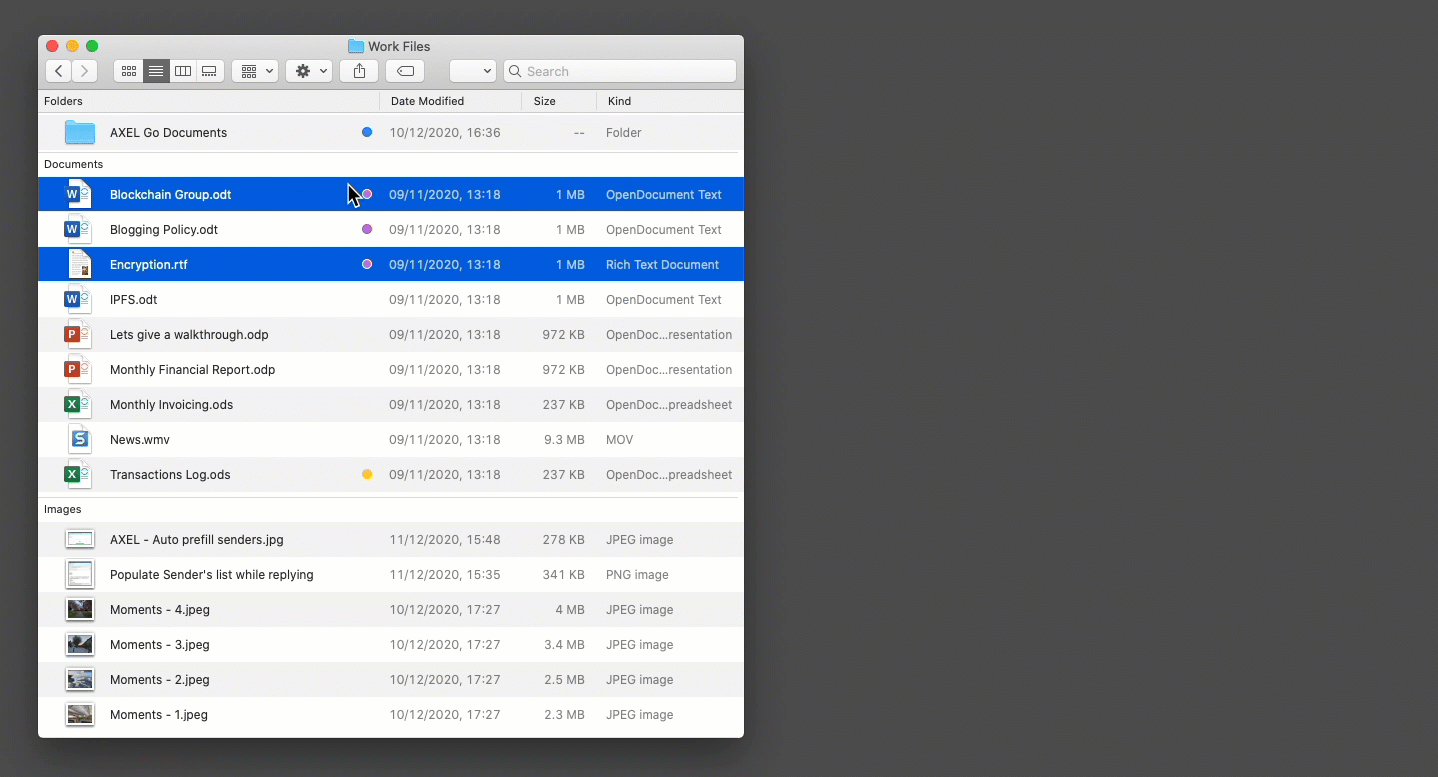 ---
Feature Improvement
Mar 18, 2021
A more intuitive way to organize your files
We added folder trees to make navigation and file organization easier. Just Drag-and-Drop any of your documents into the folder of your choice to declutter your storage.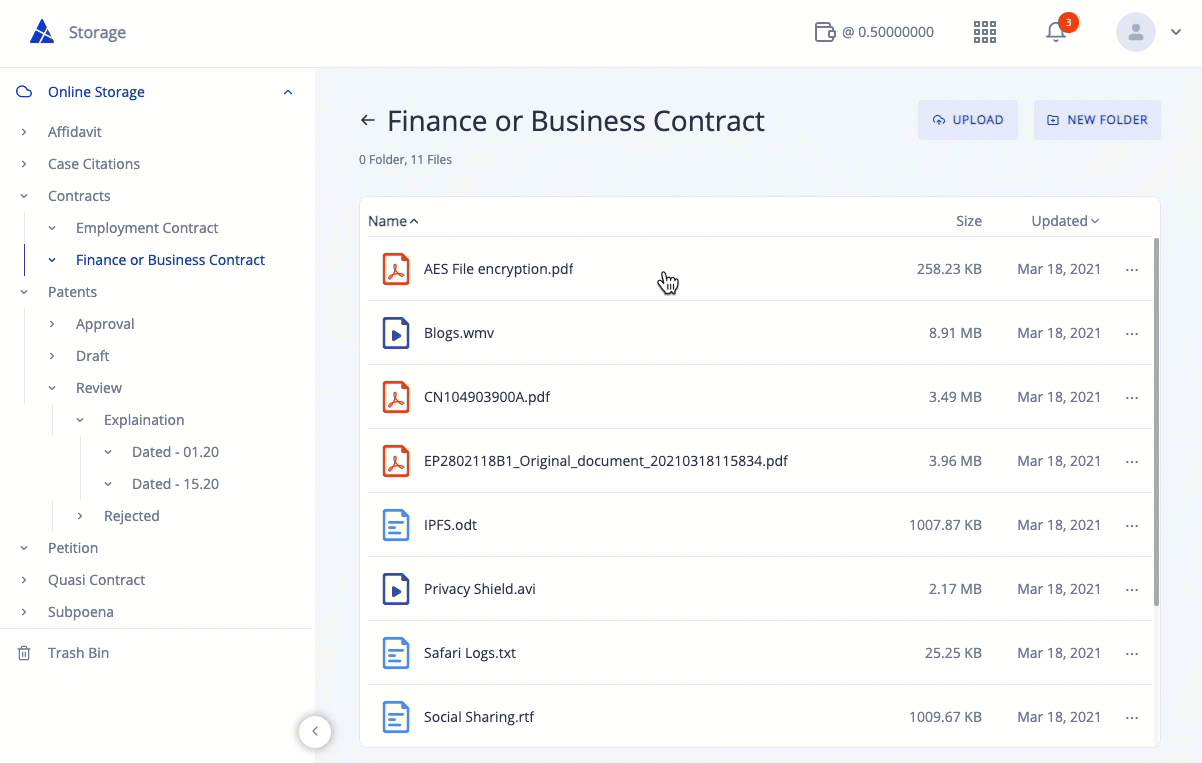 ---
Feature Improvement
Mar 03, 2021
Account deletion without the hassle
We put you in charge of your data at all times. If, for any reason, you want to delete your account, just navigate to the Subscription page and click the 'Delete' button. Enter the verification code and confirm your choice. No run-around or convoluted processes. All of your files and data are then deleted and cannot be restored.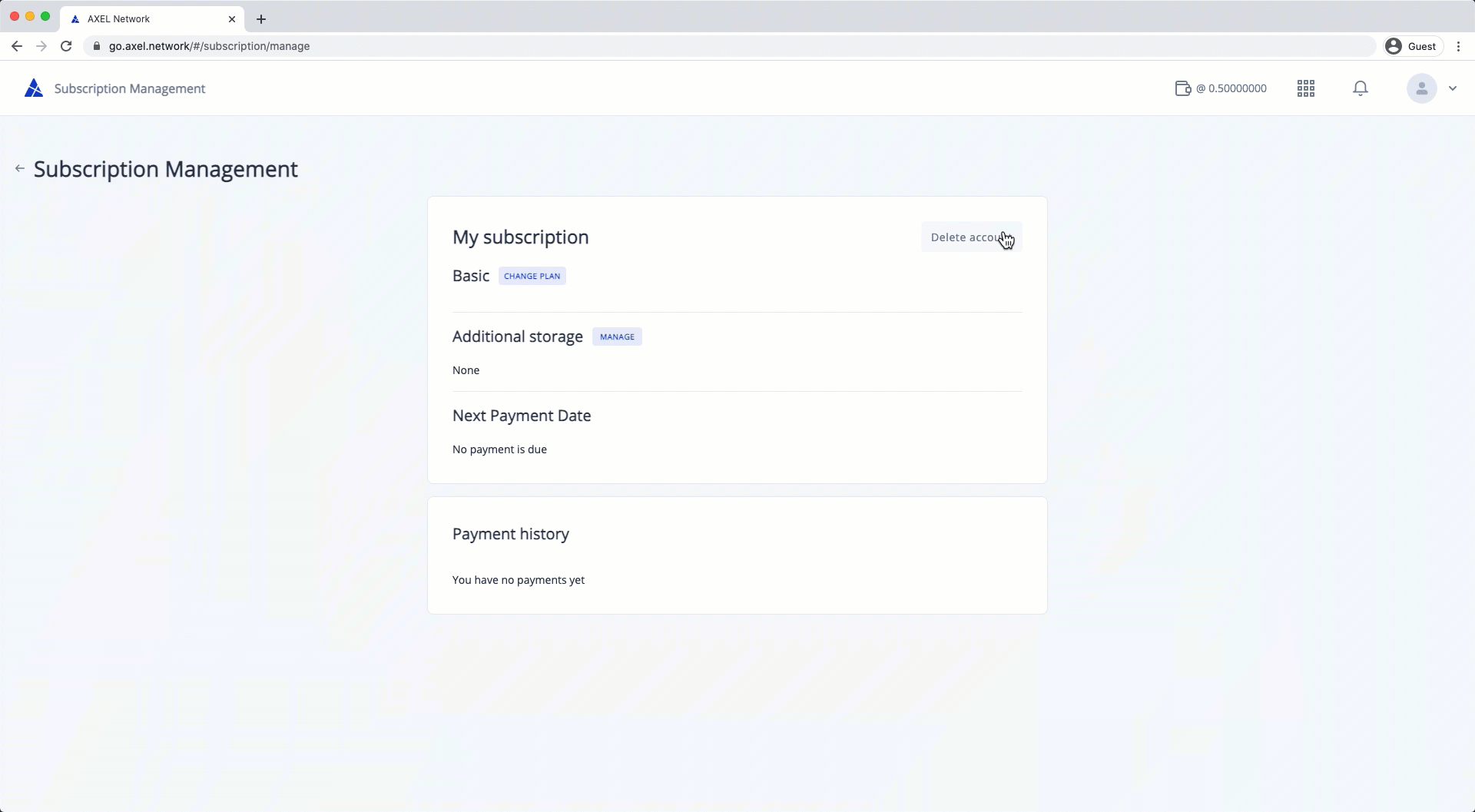 ---
New Feature
Mar 02, 2021
Bringing the power of AXEL Go to Microsoft Outlook
Outlook users can now utilize AXEL Go within the client. By using this plugin, you can:
Stop using unsafe, traditional email attachments
Drag-and-Drop documents to create secure file sharing links instantly
Control access to your shared files using customizable security settings
Save others' attachments directly to your AXEL Go online storage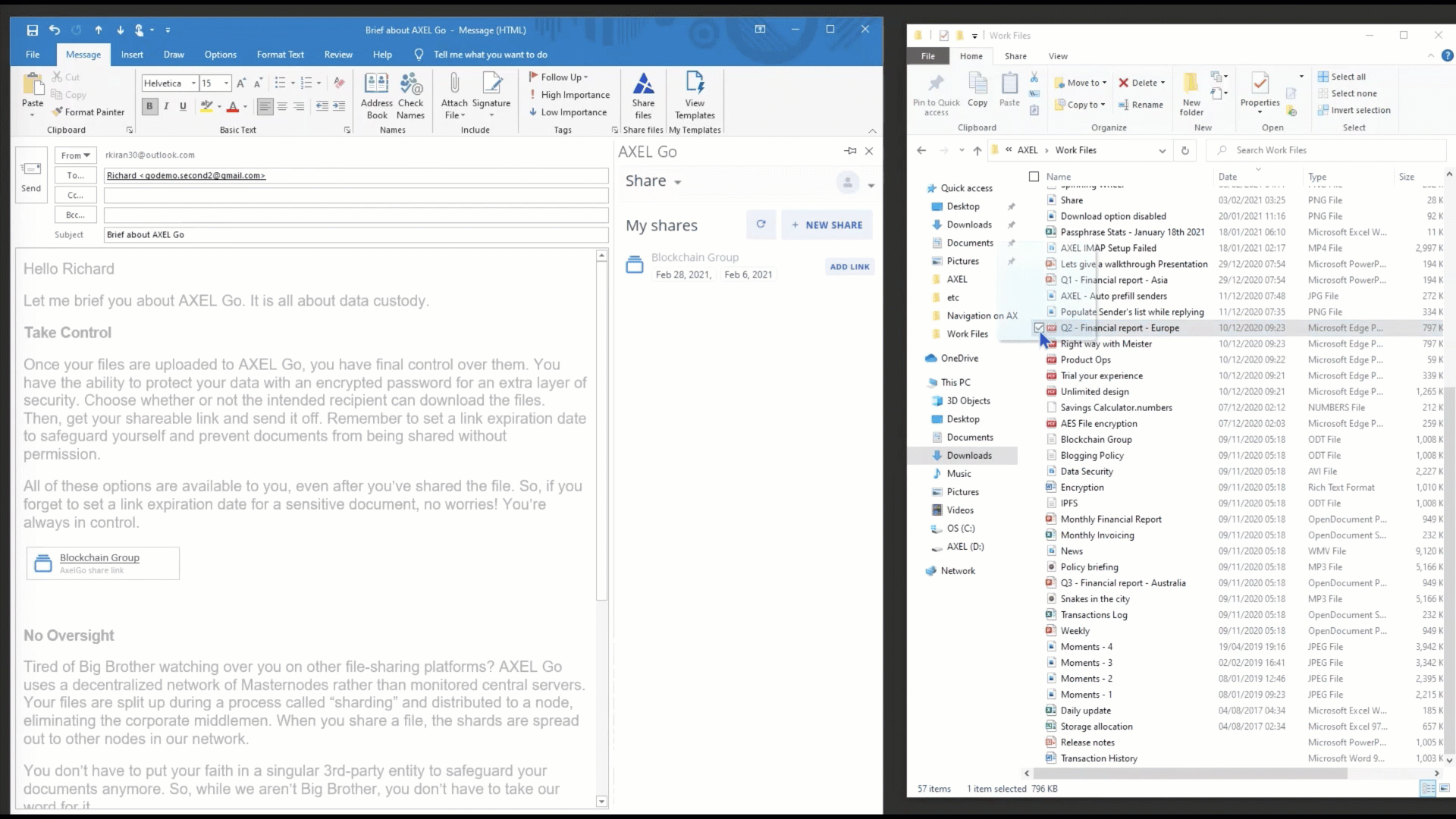 ---