Security
Sep 30, 2021
Lock your Files with 2-Factor Authentication
You can lock your file stored in your online storage so that only you can access the file even if someone has access to your account. 2-Factor Authentication is also a helpful feature in group storage where you can give a limited number of people access to the file instead of everyone who has access to the group storage. To lock your file, select the ellipsis icon and click '2FA Lock.' Next, enter the 6-digit code sent to your registered email and click on LOCK.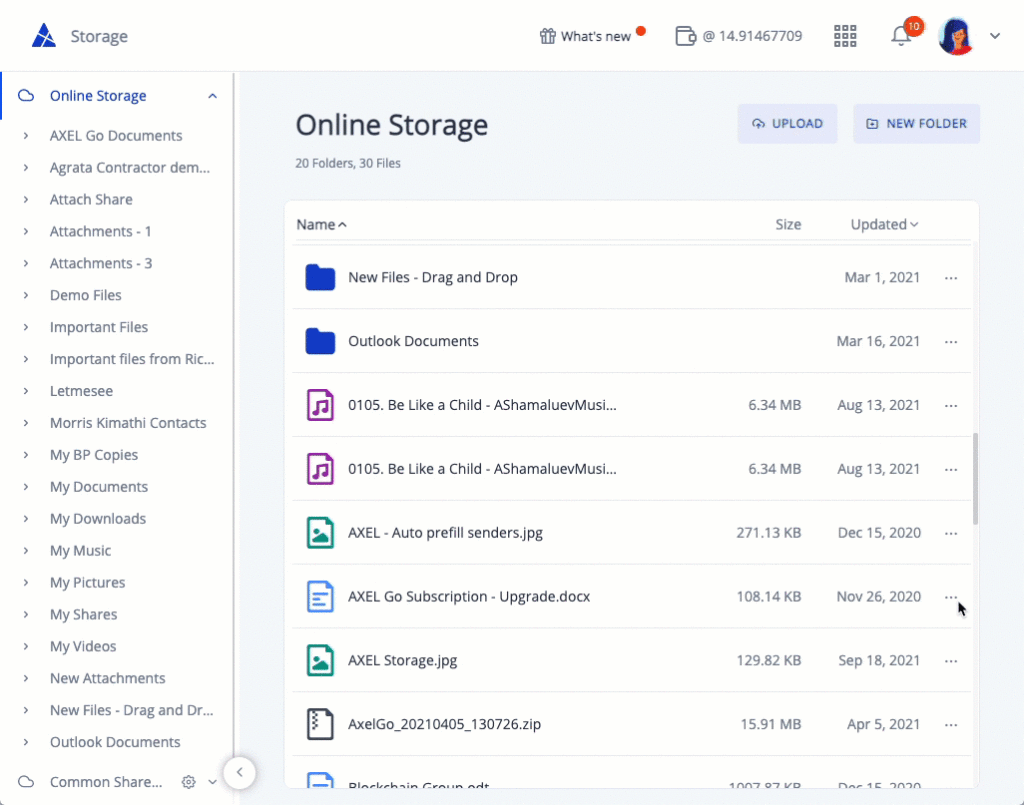 ---
Share
Sep 16, 2021
Private Share Report
When you create a private share, you will be able to get a status report on how many times your share is viewed, opened and downloaded with timestamps for you to track. To view the status report, click on 'Share' then 'Private Share,' and finally 'Report' from the menu.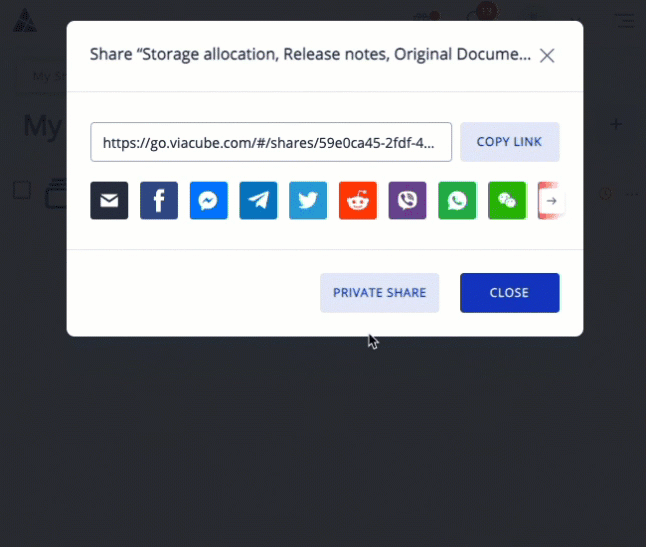 ---
Secure Fetch
Jul 29, 2021
Secure Fetch with its own module
Use the 'Private Share' feature to ensure confidential file transfers. You simply enter the email address of the recipient, then only they can access the file. When opened, you receive a confirmation notification and the peace of mind that only AXEL Go provides.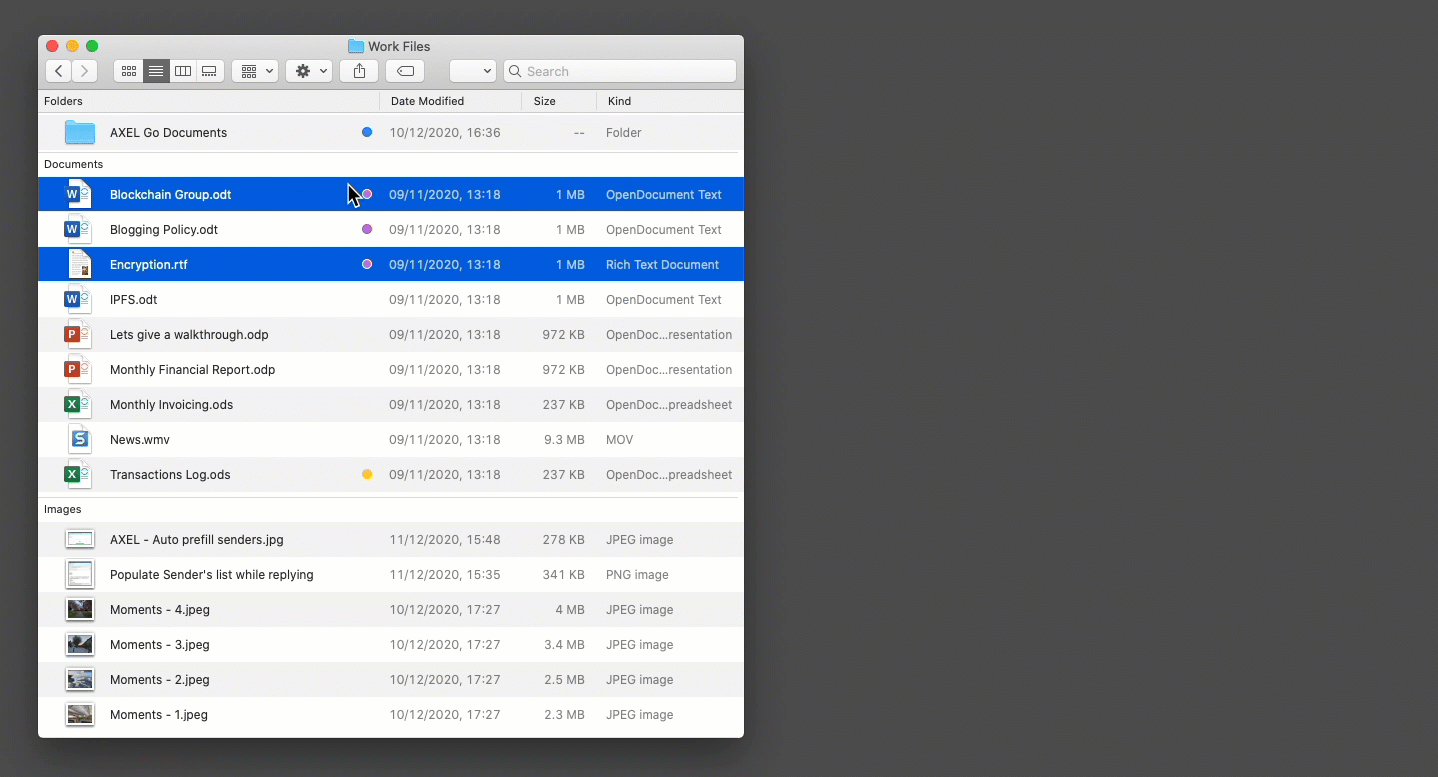 ---
Storage
Jul 6, 2021
Group Storage admin can add more users
The Group Storage Admin can now control viewing and editing permissions for folders. The 'Access' setting only allows for viewing content, whereas the 'Edit' permission allows users to download and edit files within the folder.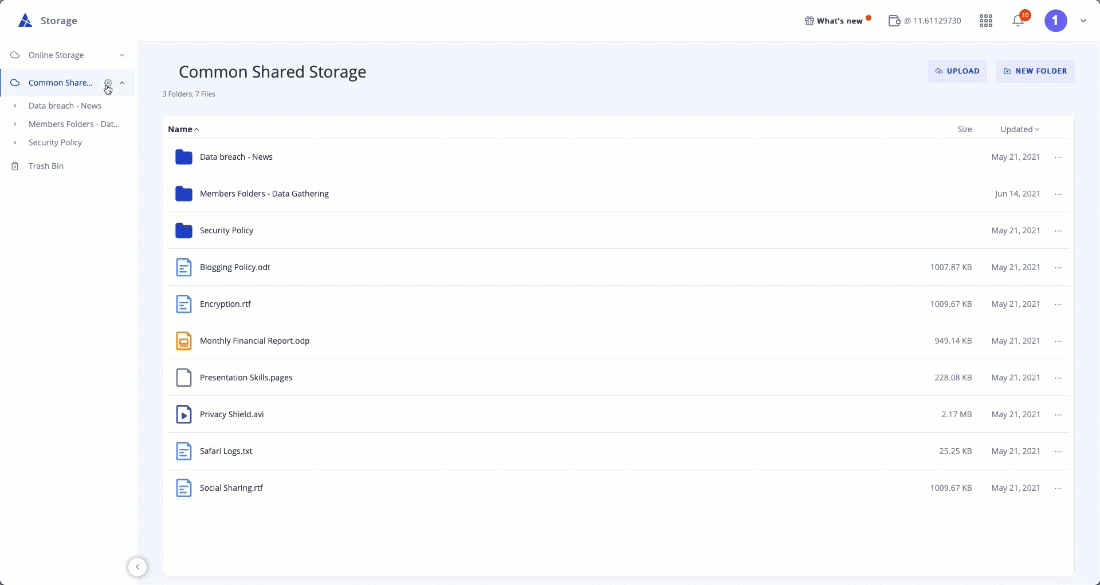 ---