Install AXEL Go on Windows
Ready to share, store, and receive files directly from your computer? Luckily, AXEL Go is built to conveniently fit most desktop systems, including Windows.
Minimum Requirements: Windows 7 or later and must have at least 200MB of free storage for installation. AXEL Go for Windows is approximately 50 MB to download.
Here's How You Do it
Visit our Download page or click here.
If you get a Windows Defender warning, please ignore it and click on More info. Then choose Run Anyway to proceed with the installation.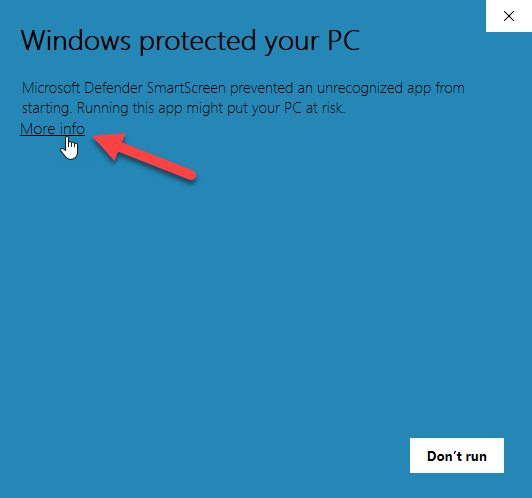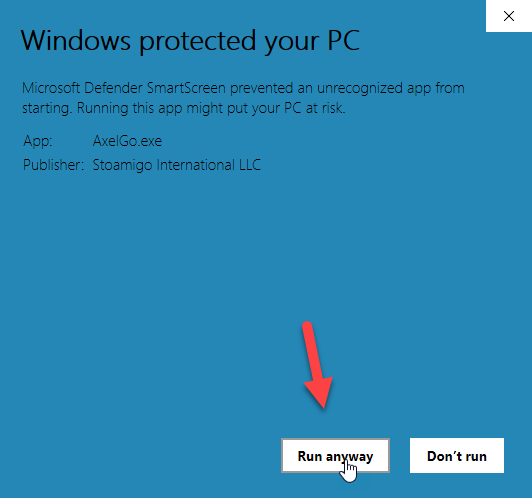 Follow the On-Screen installation instructions. After the installation is complete, the app will launch, and you'll be prompted to either sign in or sign up.
After you sign in, the desktop app will close from view and run in the background. You can access AXEL Go from the Menu tray.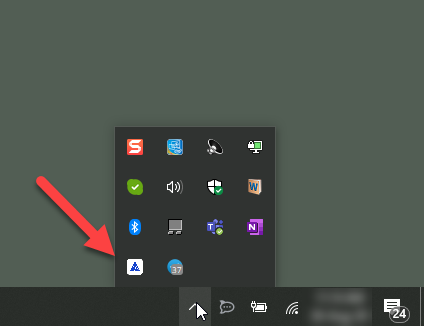 Right-click on the app icon and select Go to account. You can also choose to Refer your friends or Quit.
If you have any problems, don't hesitate to get in touch with us at practicesupport@axel.org.