AXEL Go integrates with popular communication tools to make file sharing safe and secure.
Using AXEL Go Outlook plugin you can
Protect the files you share.
Create instant share links by just Drag and Drop.
Control access to your shared files using customizable security settings
Save attachments directly to your AXEL Go online storage
Let's see how to setup AXEL Go Outlook plugin,
Login to your Outlook App either using web outlook app or Desktop Outlook App. AXEL Go supports both web and desktop app outlook version 2016 or later.
Open New email or existing any email
Click on Get Add-ins

then click on My add-ins and click on Add a custom add-in
You can either add the plugin by using Add from URL or Add from file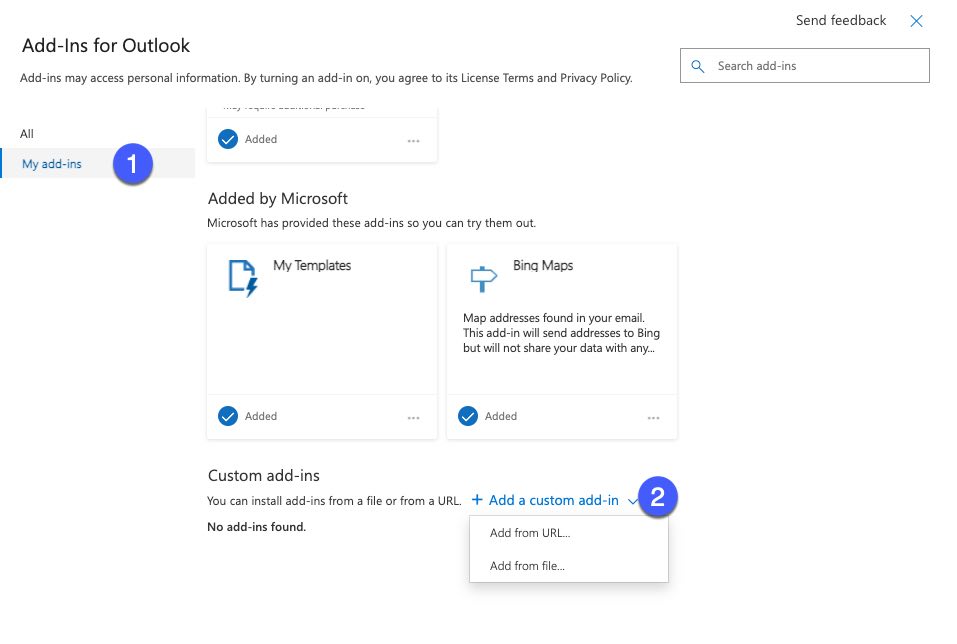 Copy the URL from here – https://go.axel.network/outlookstatic/manifest.xml
OR
Add from URL: Visit the axelgo.app download site or click the link – https://www.axelgo.app/#AXELGo_download
Click on Microsoft Outlook to download the plugin or you can right click on that and copy the link address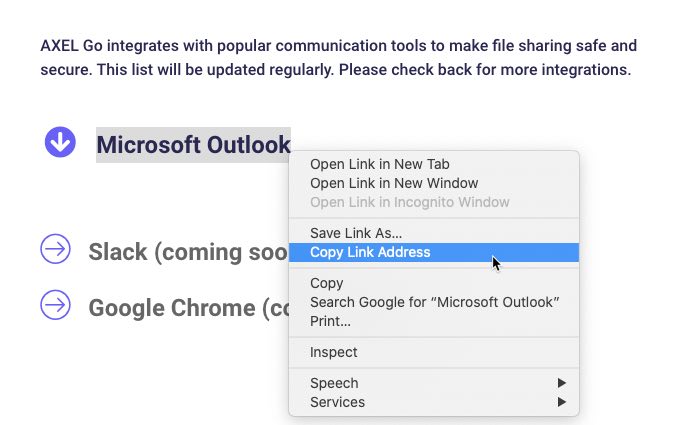 You can also click on Microsoft Outlook to download the plugin file.
Now return to the Outlook that you had opened previously and select Add from URL
Open any email and click on AXEL Go to access your online account to share you files directly into your Outlook app.