Connect AXEL Go to Microsoft Outlook
Secure your communications workflow by sharing or downloading files from your emails in Microsoft Outlook. Easily manage files between the two platforms without having to download and re-upload documents constantly.
With the AXEL Go Outlook plugin, you can:
Protect the files you share.
Create instant share links by dragging and dropping files
Control access to your shared files using customizable security settings
Save attachments directly to your AXEL Go online storage
Here's How You Do it
Log in to your Outlook App either using the web outlook app or the Desktop Outlook App. AXEL Go supports both web and desktop app outlook versions 2016 or later.
Open a new or existing email.
Click on Get Add-ins

,
Search for AXEL Go

Click on Add

That's it. AXEL Go plugin is added.
If you have any issue then can try another method is click on My add-ins and click on Add a custom add-in.
You can either add the plugin by using Add from URL or Add from file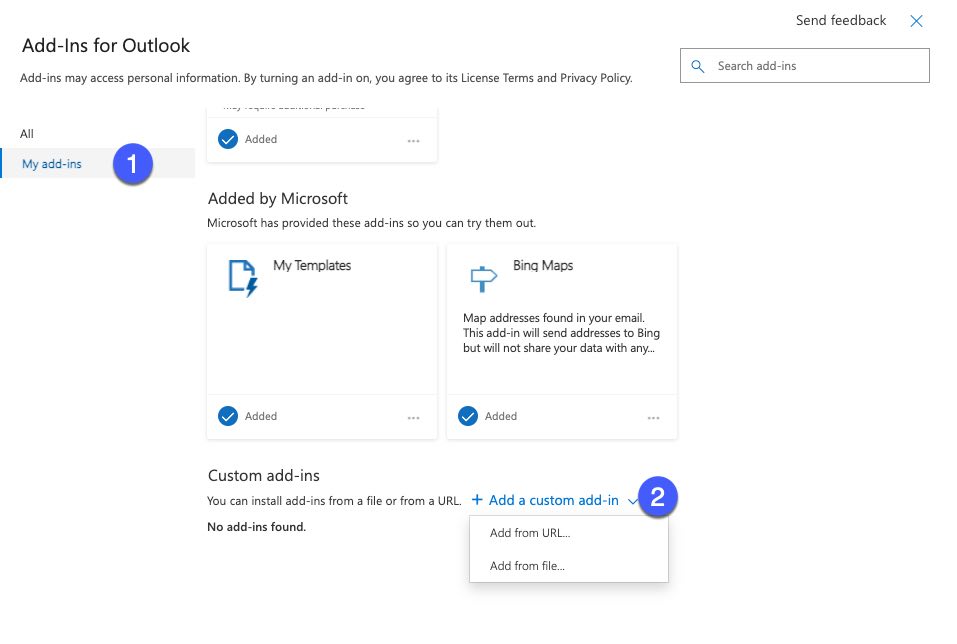 Copy the URL here – https://go.axel.network/outlookstatic/manifest.xml
OR
Add the URL by visiting the axelgo.app download page – https://www.axelgo.app/#AXELGo_download
Click on Microsoft Outlook to download the plugin, or right-click and copy the link address.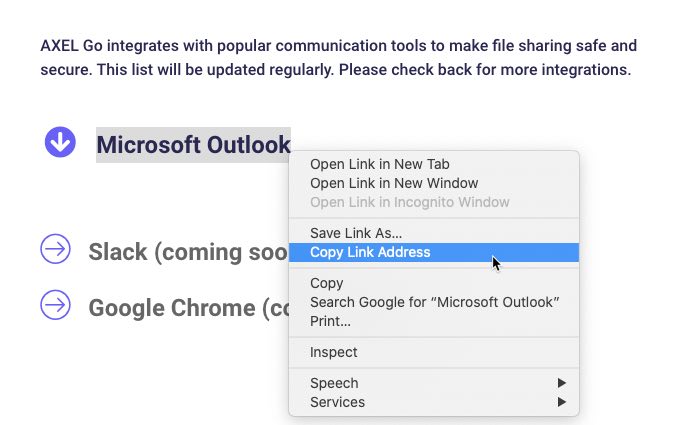 Now return to the Add-ins for Outlook and Add from the URL.
Open any email and click on AXEL Go to access your online account to share your files directly into your Outlook app.