Use Secure Fetch to collect documents, including MAC times. MAC times are a form of metadata that records when files were created, modified, and accessed in the operating system.
Collecting files with metadata involve a three-step process:
Create/Share Secure Fetch link by enabling metadata setting
Upload the files using the Secure Fetch link
Review the uploaded files using 'Certificate of Authenticity.'
Create/Share Secure Fetch link with a metadata setting
Click on the 'NEW SECURE FETCH' button.

Click on the toggle switch to enable 'Include metadata.'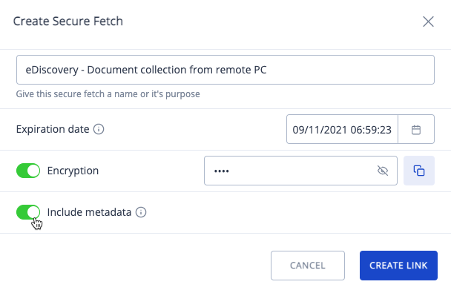 Note: AXEL Go will create a unique link to open using AXEL Go desktop app. Click here to download desktop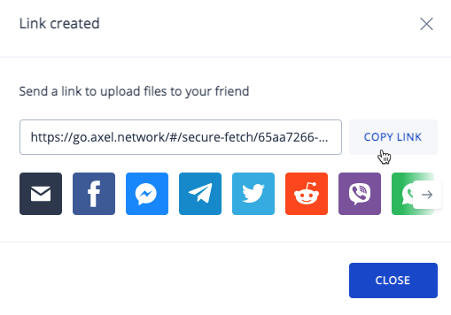 Upload the files using Secure Fetch link
At the recipient's end:
Open the link on the desktop browser where you want to collect the documents with metadata.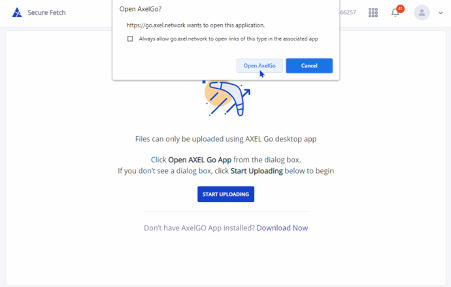 Note: All you need is Desktop App installed – You no need to have an AXEL Go account to upload files using this Secure Fetch
You can either click and select the files to add or Drag & Drop the files and folders you want to collect into the opened pop-up window.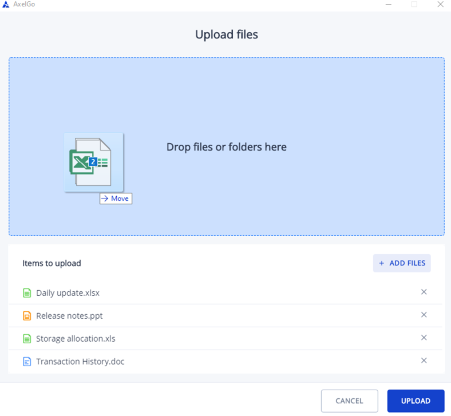 Once done, click on UPLOAD button to send the document.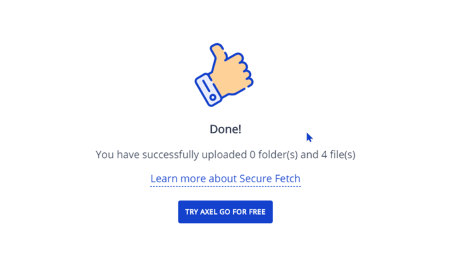 Review the collected files using 'Certificate of Authenticity'
At the owner's end:
Click on the Secure Fetch link with an orange boomerang icon or click on the 'OPEN' button to view the uploaded files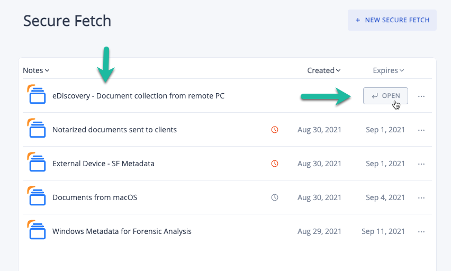 Set expiration date and click on the 'ACCEPT' button to collect the files.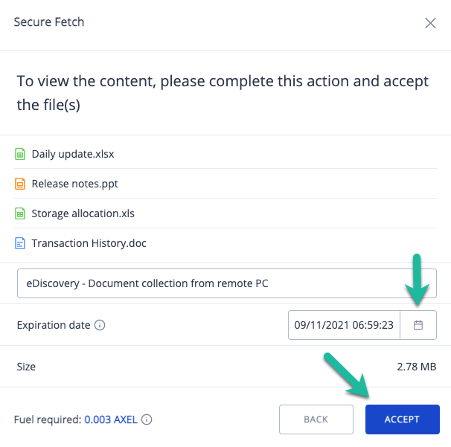 From the Secure Fetch share menu, click on 'Certificate' to view preserved MAC times of each file along with the file hash.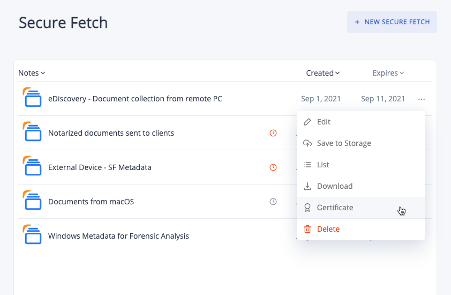 You can also download the certificate