What is Metadata
Metadata is defined as data that describes other data. Files and documents, for example, have their own set of metadata that may not be on the document itself, such as the creation date, the author, and so on. Use Secure Fetch to collect documents with MAC times. MAC times are a form of metadata that records when files were created, modified, and accessed in the operating system.
Collecting files with metadata in three easy steps:
Create/Share a Secure Fetch link and enable Metadata Preservation.
Wait for files to be uploaded into the Secure Fetch link.
Download the metadata and Certificate of Authenticity.
---
Create/Share Secure Fetch link and enable Metadata Preservation
Create a Secure Fetch link with AXEL Go. If you are a Clio User, you can create a Fetch from your Clio Manage account.
Make sure to toggle on Include Metadata. You can also toggle on Calculate hashes if you want the content of the files to correspond to a unique value. You can choose the type of hash value you want to calculate – MD5, SHA1 or SHA3-512.
Once you've created your link, share it with your recipient.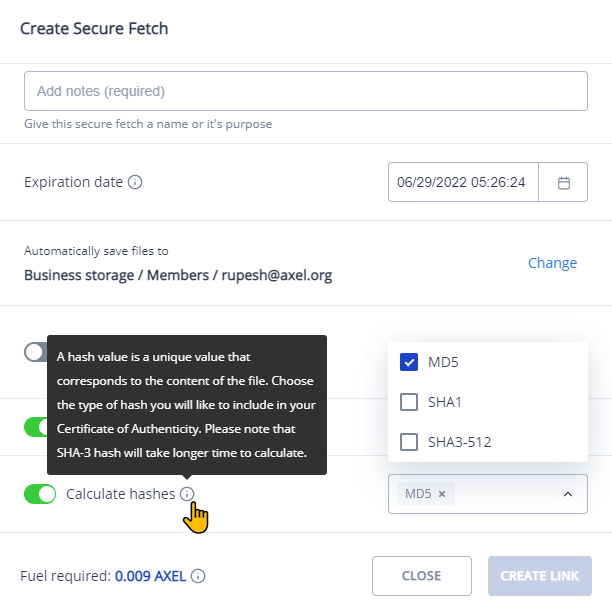 ---
Uploading files into the Fetch
To upload files with metadata into the Fetch, you will need to have the AXEL Go Desktop app. If you don't have it, you can download the desktop app here and get help installing the app here.
Open the Secure Fetch link in the browser.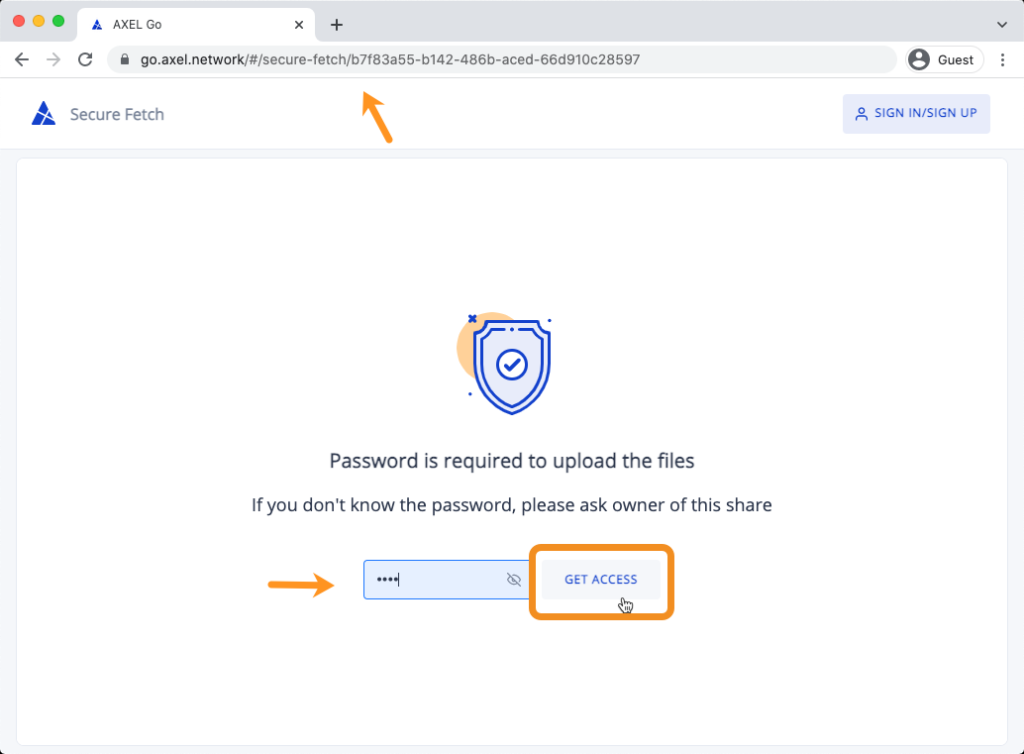 Click on Open AxelGo.app to launch the desktop app. Click on Start Uploading.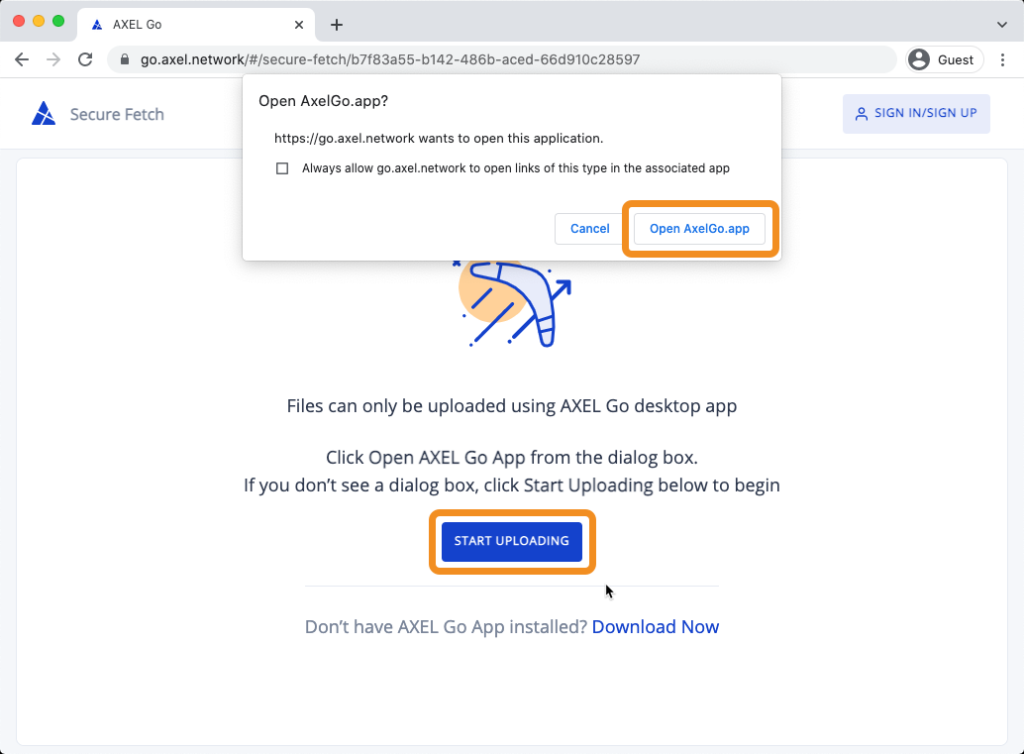 Drag and Drop files into the upload section
Click on Upload when you're done adding files.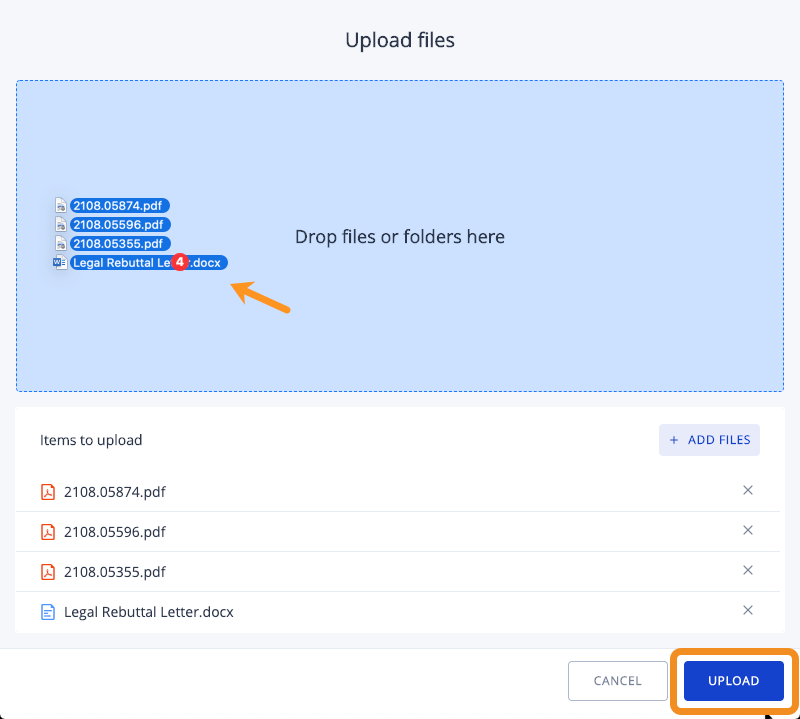 ---
Download the metadata and Certificate of Authenticity to your device
Click on the ellipse icon to open the options menu
Click on Download. (Note: The browser will open the AXEL Go desktop app)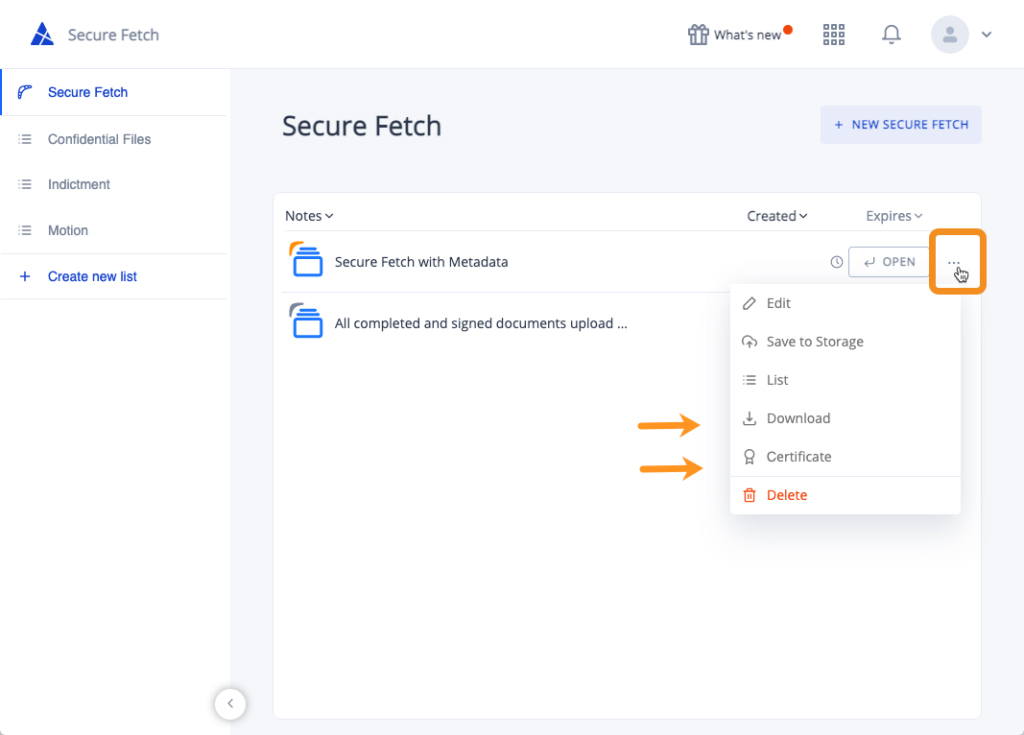 Click on Download with AXEL Desktop App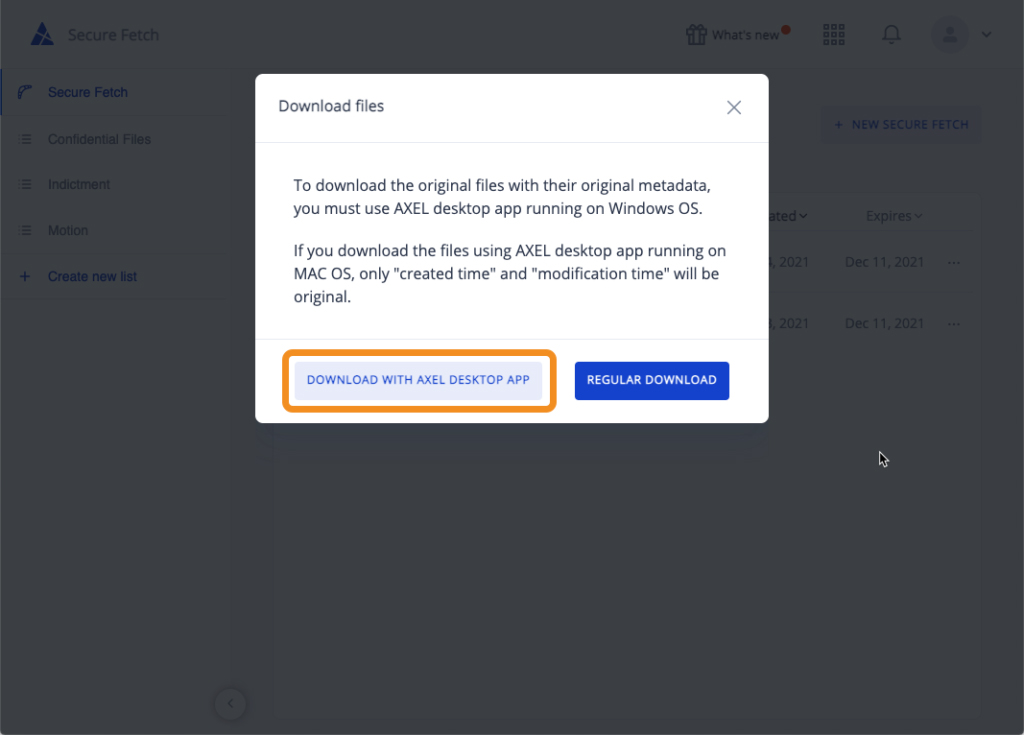 Click on Open AXEL Go. (A download window will open.)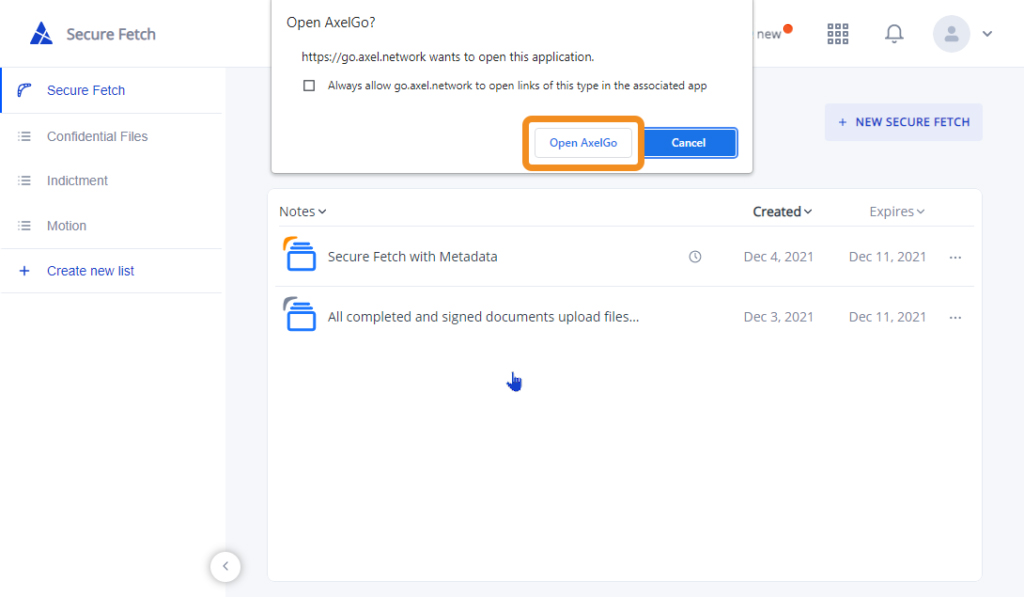 Click on enable link (If your PC is not enabled with the Last access setting)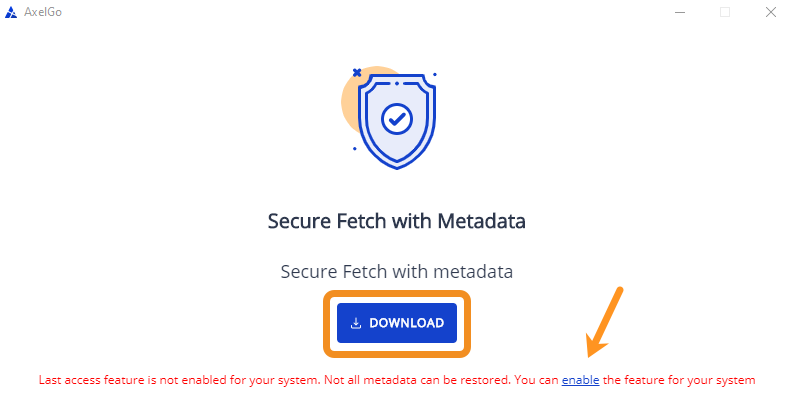 Click on Yes in the User Account Control pop-up. (Note: The red instructional text disappears if your PC is enabled with the last access set.) Then click download.
Choose the location where you want the files to download and click on Save.
To download the COA (Certificate of Authenticity)
Return to the browser
Click on the ellipse icon to open the options menu
Click on Certificate. (To learn more, please refer to Certificate of Authenticity)