What is Secure Fetch?
Secure Fetch allows you to safely and privately request files from friends, family, and coworkers on your AXEL Go account via a link. This link acts as an armored pathway for recipients to send files and documents. The only people with access to these files are you and the sender.
How to create a Secure Fetch
Please note that the Secure Fetch link can only be used once. If you need to request files from more than one person, create additional Secure Fetch links.
Log in to your AXEL Go account and select Secure Fetch.

Click on the New Secure Fetch button to create a Fetch link.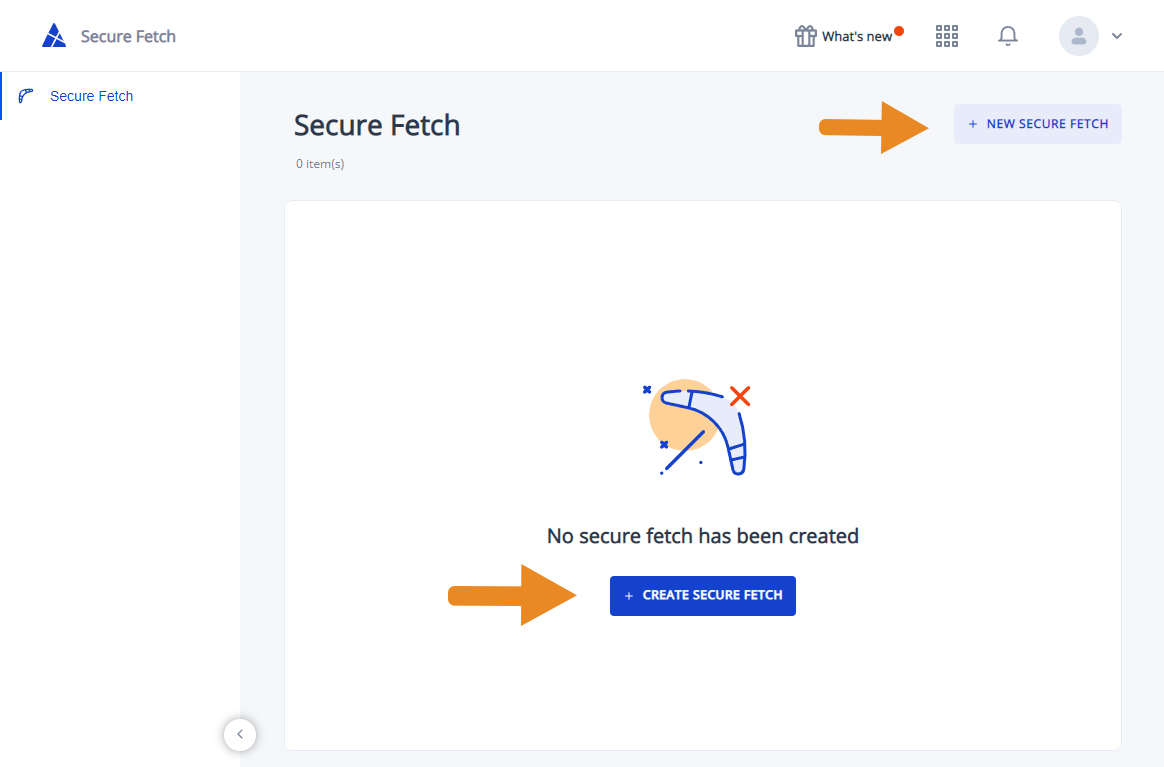 Add notes and an expiration date. The expiration date can be extended once the Secure Fetch is created.
Select which folder to automatically save files to. All files uploaded into the Fetch will be saved into this folder.
You can optionally choose to add a Password, Include metadata, or End-to-end Encryption.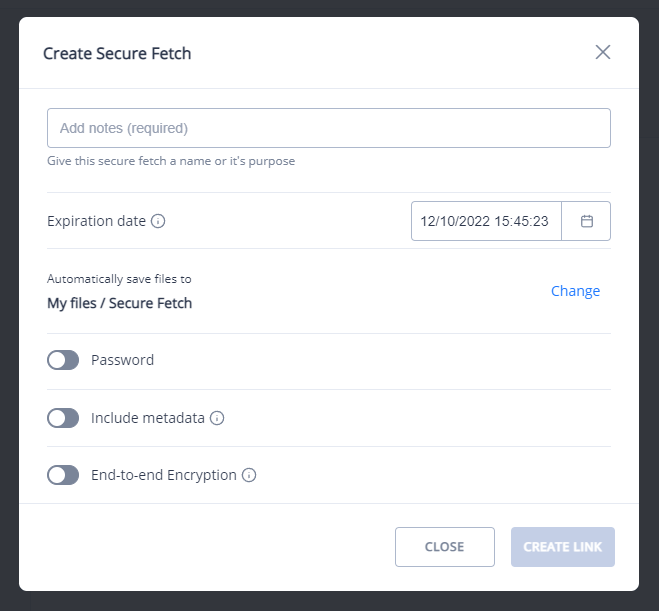 When you're ready, click Create Link. This link will allow the sender to drop or upload their files directly into the Secure Fetch.
How to Upload Files in Secure Fetch
When the person clicks on the link, it will open in a browser.
The person can upload the files you requested by simply dragging and dropping them into the browser. The person does not need an AXEL Go account to upload the requested content.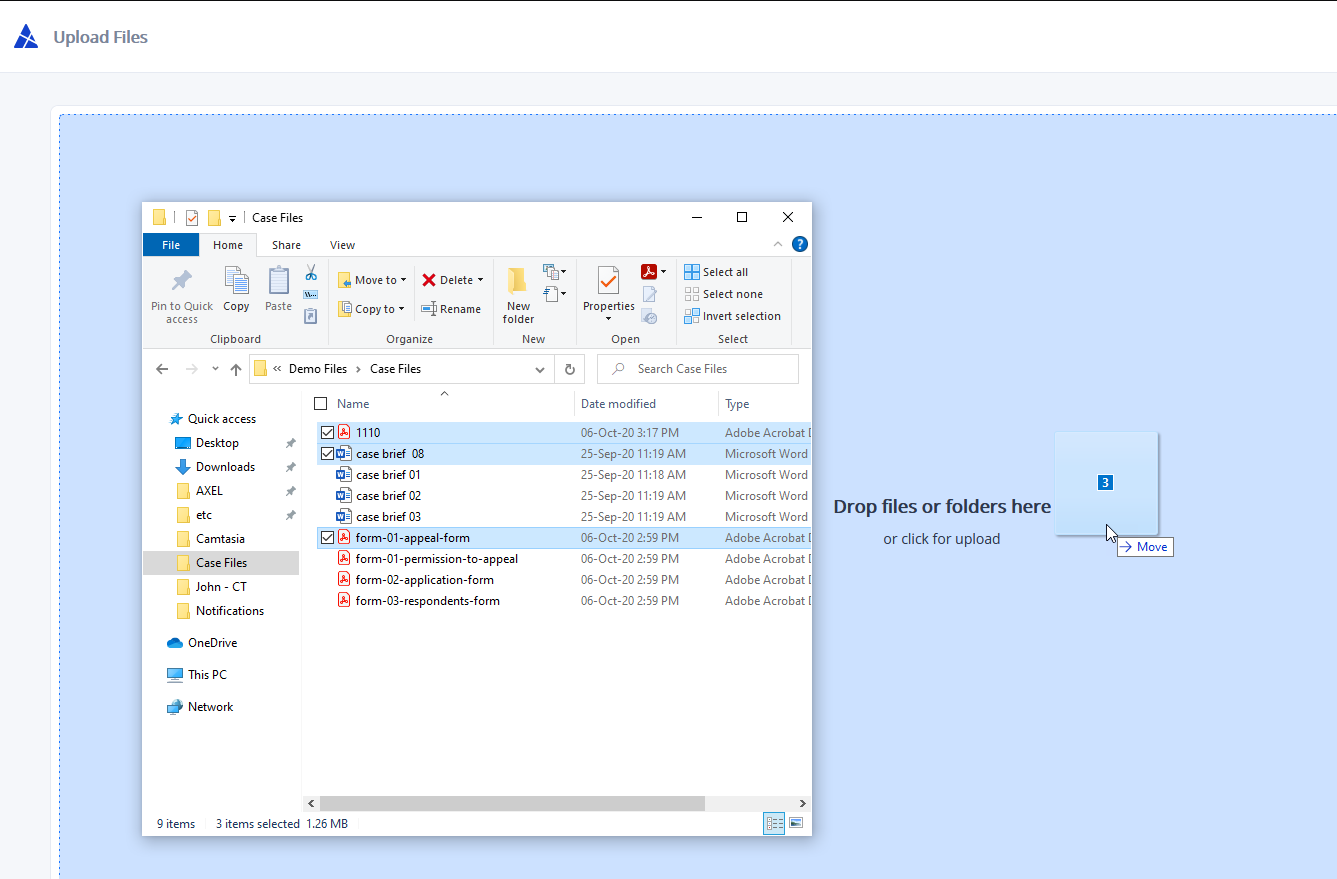 Once the person finishes uploading the files, you will be notified via an orange icon on your Secure Fetch history.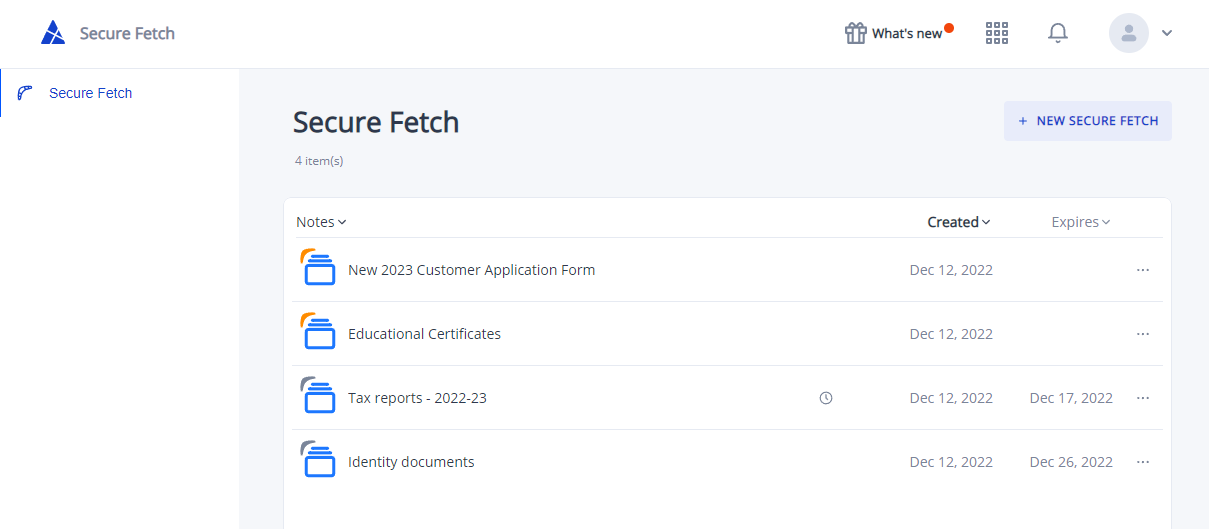 After uploading the files, if the recipient is an AXEL Go user, there will be a Back to Account button. For non-users, there will be a link to Learn more about Secure Fetch and a button to Try AXEL Go for Free