Secure Fetch allows you to request files from someone using your AXEL Go account.
How does it work: You create a special type of upload link using the Secure Fetch functionality. Set an expiration for the link. This date can only be set 14 days out at a time. You can also choose to protect the files further with optional password encryption. Then, send the link to the person who has the files you are requesting.
Please note that the Secure Fetch link can only be used once. If you need to request files from more than one person, create additional Secure Fetch links.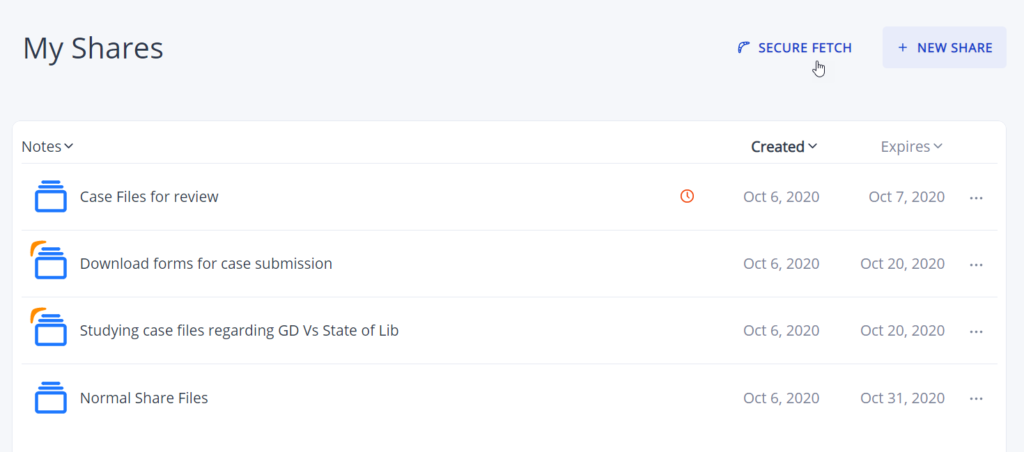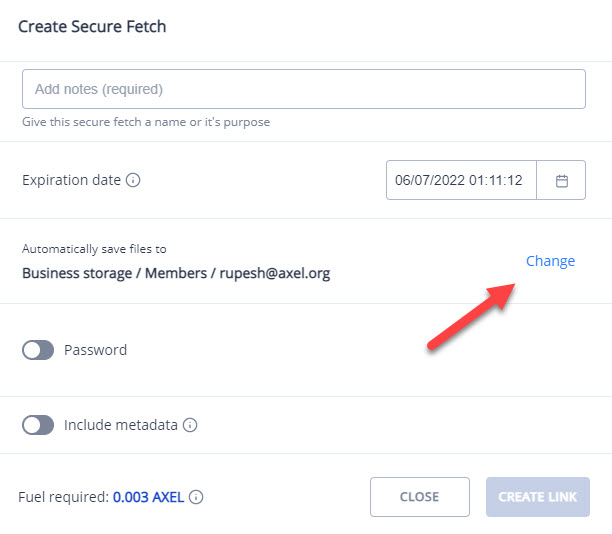 Click or tap the slider for "Password" and choose a strong password if you want the highest level of security.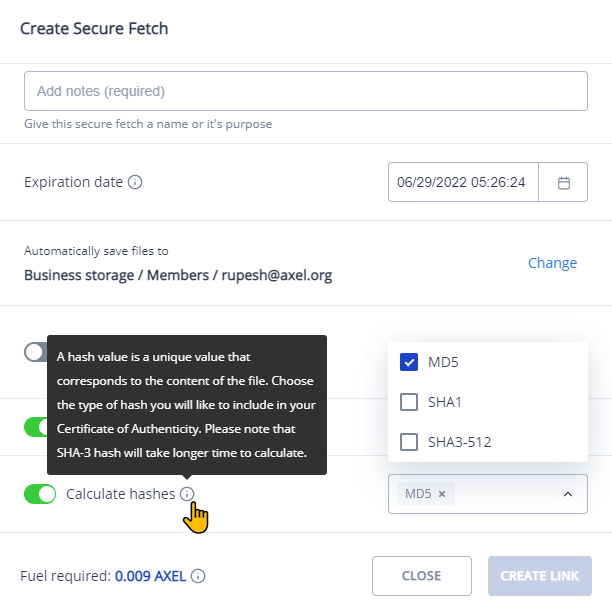 Enable 'Calculate hashes' if you want the content of the files to correspond to a unique value. And choose the type of hash value you want to calculate – MD5, SHA1 or SHA3-512.
When the person clicks on the link, it will open in a browser. The person can upload the files you requested by simply dragging and dropping them into the browser. The person does not need an AXEL Go account to upload the requested content.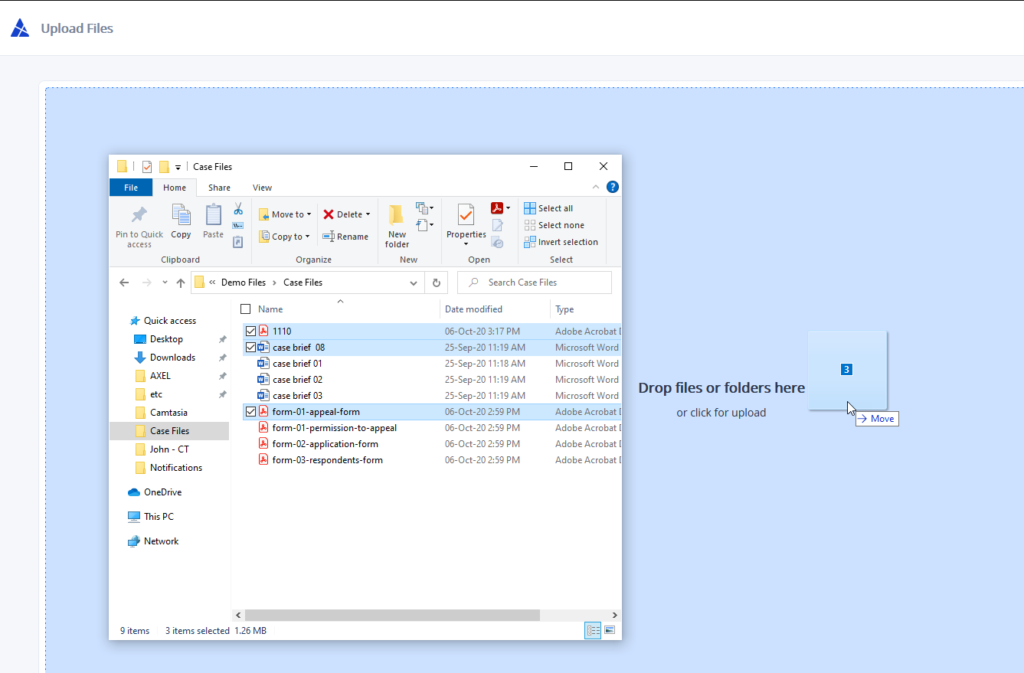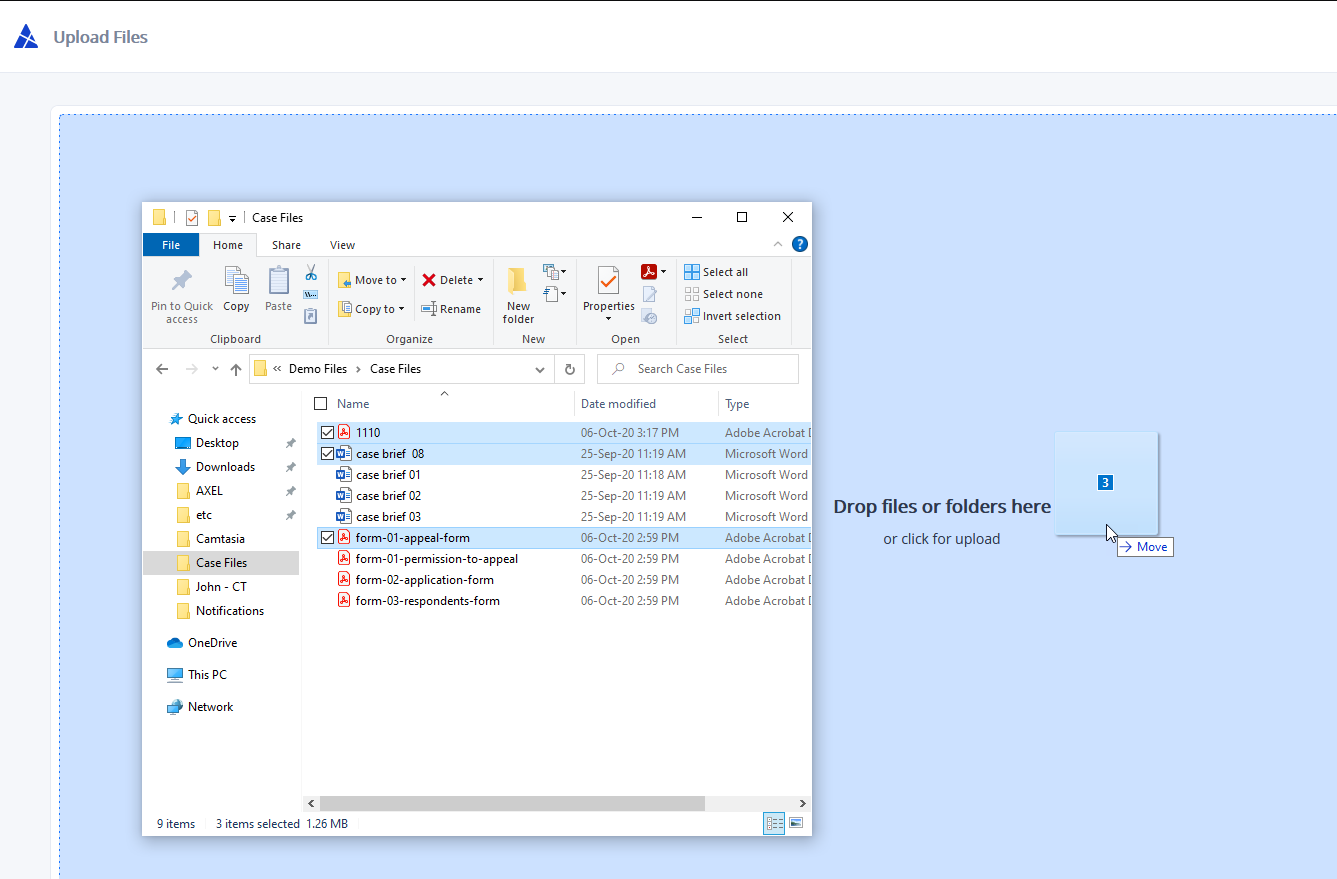 Once the person finishes uploading the files, you will be notified via an orange icon on your Secure Fetch share history. All files uploaded are by default saved in the storage location.
You can also extend the expiration date beyond the initial settings at this time.

If you are the recipient of the secure fetch link and authorized user (i.e already logged in to AXEL Go account while accessing the fetch link) then after the upload of file a 'Back to Account' button is displayed, clicking on which they can easily navigate back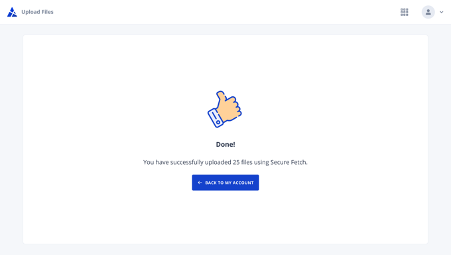 And If you are a new user an extra link will appear called 'Learn more about secure fetch' Hovering over which will give you information about secure fetch feature , Also you can observe 'Try AXEL Go for free' button so that non users can easily create account