Save to storage allows you to save files that have been shared by you, shared with you, or received through Secure Fetch directly to your storage.
Files shared by you
Create a Secure Share and Pin & share a file on AXEL Go. Once the file is uploaded, click on the menu option and select Save to storage.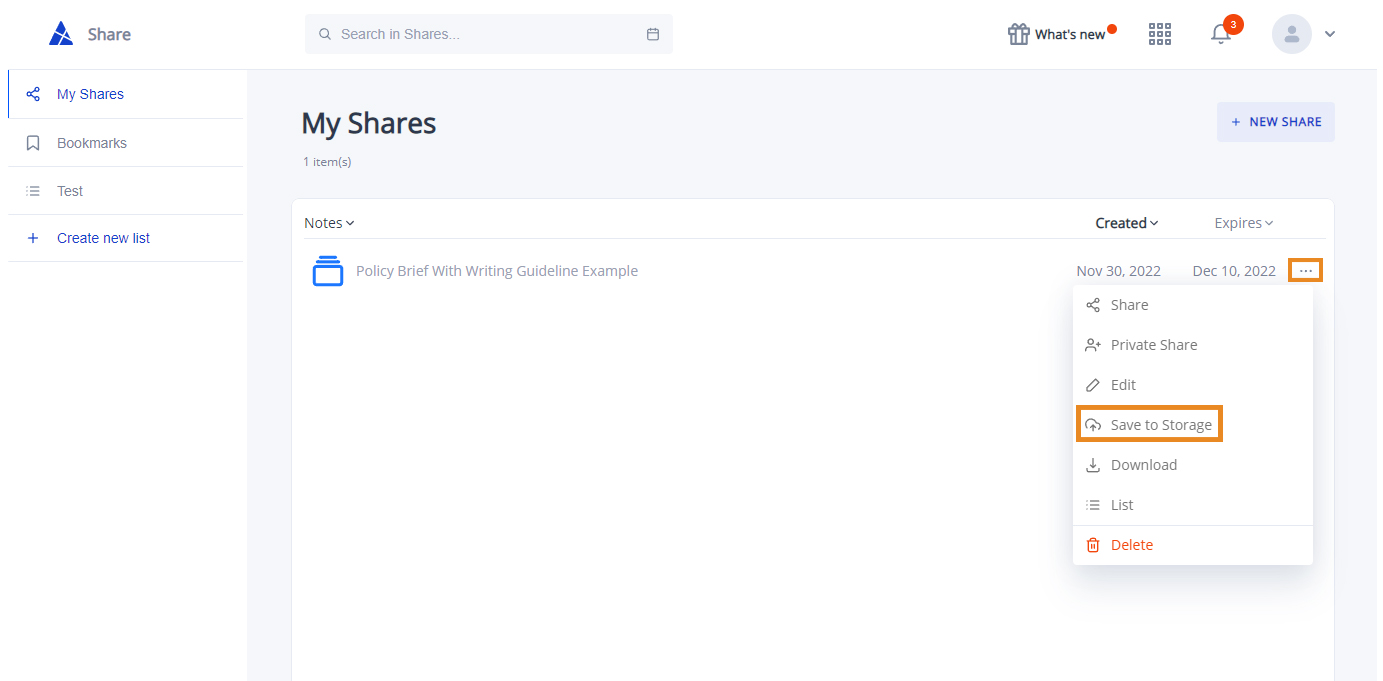 Select the folder or storage destination for your file, and click Save. For Business Account users, files saved into your Business Storage or your internal folders will only be visible to members you've given access to.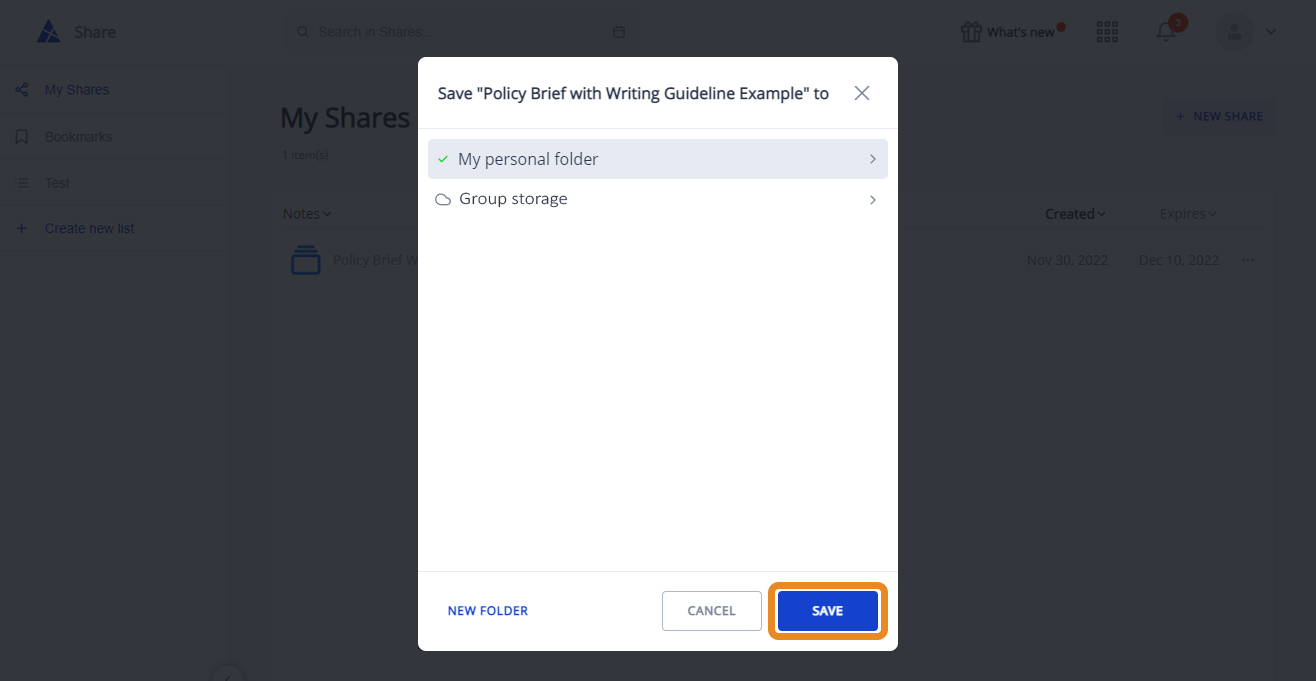 Files shared with you
If someone shared a file with you through Secure Share, you can also download that directly into your storage.
Make sure that you are logged in to your AXEL Go account.
Click on the link that has been shared to you to view the contents of the link
Click on the bookmark icon to bookmark the link in your account
Navigate to the Bookmarks tab. Here, you will find all of your bookmarked shares.
Click on the menu option in the individual bookmark to view the save to storage option.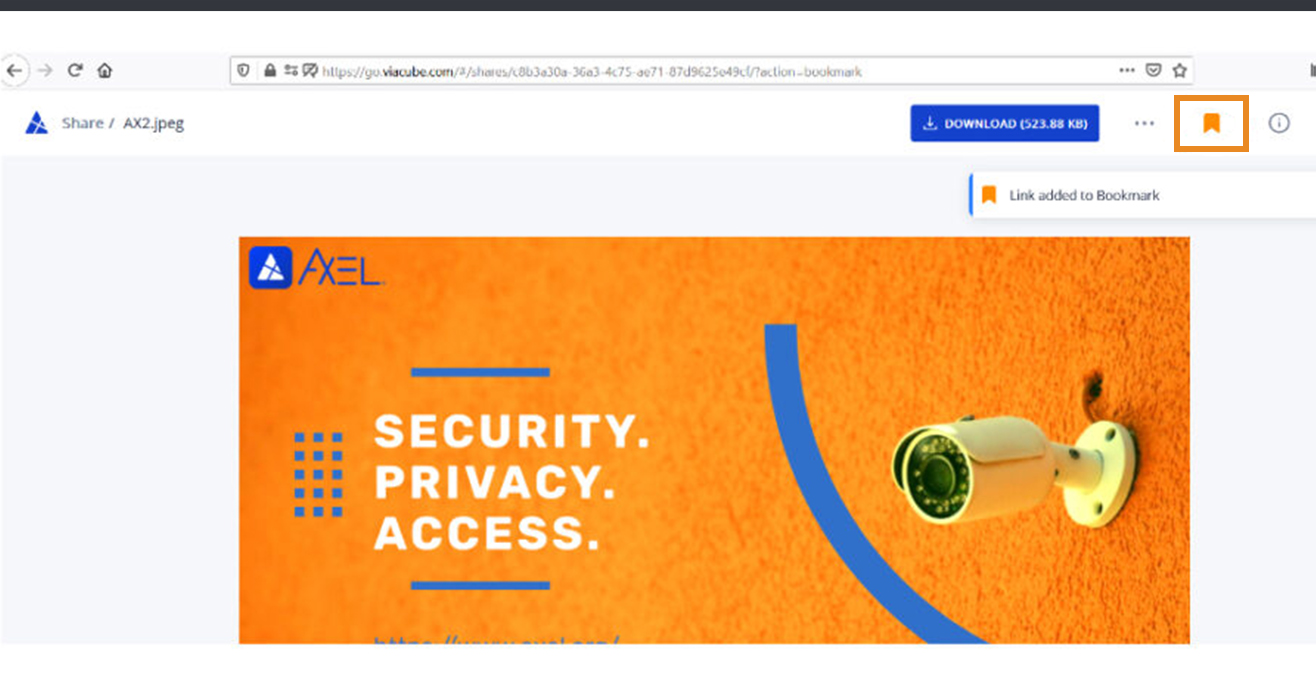 Secure Fetch
Send a Secure Fetch as you would normally and send it to the recipient.
Once the recipient has uploaded their files, they will automatically be saved to your storage.
Navigate to your personal folder, and open the folder titled Secure Fetch. In this folder, you'll find individual folders for your Secure Fetches and their corresponding files.