Save to storage allows you to save the document that is been shared to you or shared by you directly to the storage
How does it work?
Pin and share a file on AXEL Go , once the file is uploaded click on the menu option , select the 'Save to storage'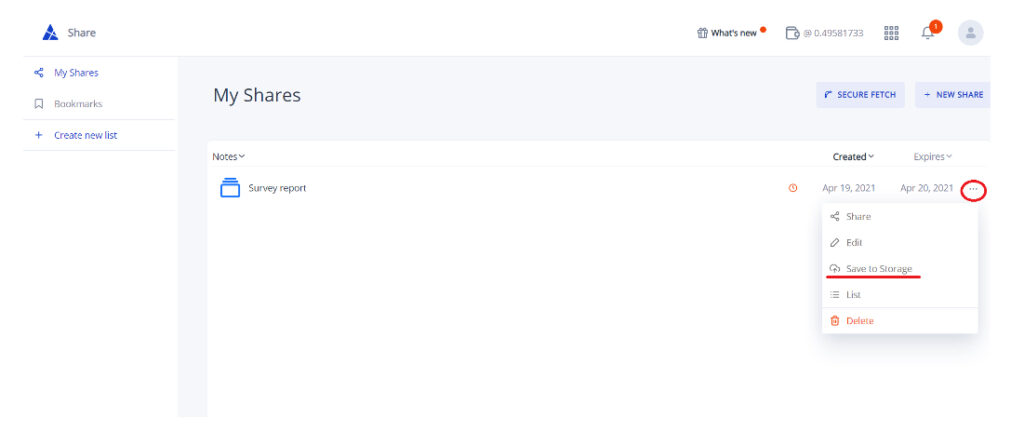 The file that you uploaded in the shares is now saved in stored in storage
Similarly if the file is shared to you by someone then that can also be saved in storage
Follow the below steps to find out how:
Make sure that you are logged in to your AXEL Go account
Click on link that has been shared to you to view the contents of the link
Click on the bookmark icon to bookmark the link to your account so that it can be used later

To view your bookmarks, navigate to the "Bookmarks" tab. All of your saved favourites are waiting there for easy access.
Click on the menu option in the individual bookmark to view the save to storage option.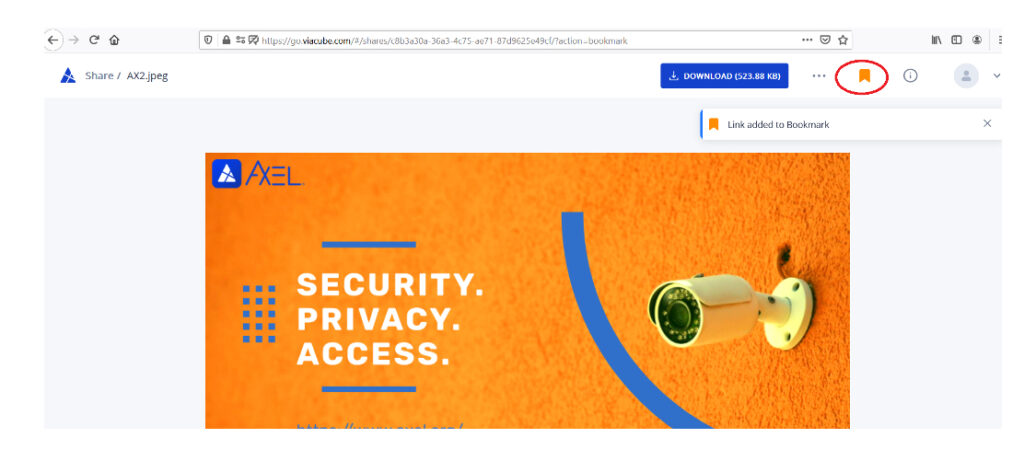 Secure fetch and save to storage feature:
Save to storage feature is also available for document that are sent over secure fetch , once you accept the sent document this feature is made available.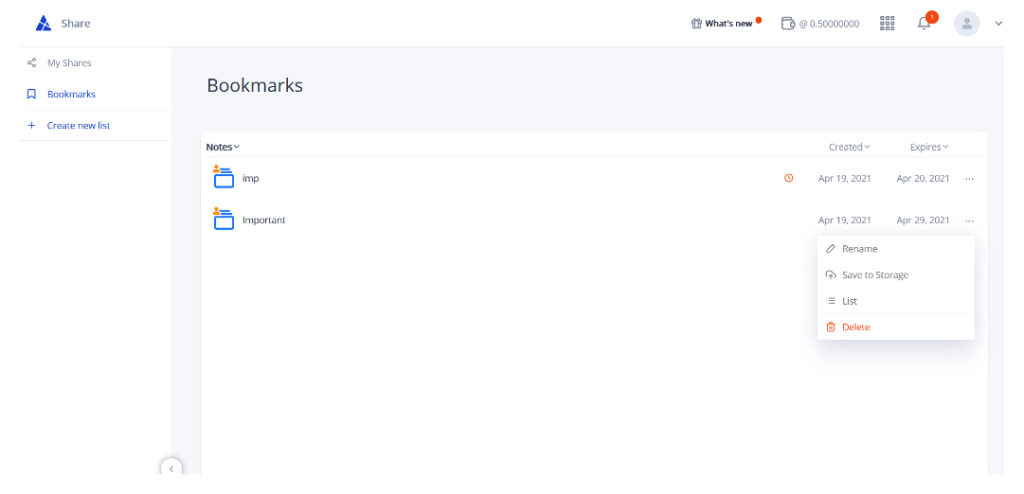 Save to storage with Business Account holders
You can also save the files to the shared Business storage and make it available across all the connected accounts.
While saving the file , just select the Storage option as 'Business storage' and click 'Save' the file will be automatically saved in the business storage and hence making it available for all the users that are connected to the business account.