Two ways to sign the document – Using a desktop or Using a mobile.
Sign the PDF from the stored location: If you want a document to be collected and signed, you can use the Secure Fetch tool to collect the documents and then open the PDF documents from the stored location using the eSign feature.
Send documents via Private Share: If you want someone to sign the documents, then you can send the document via Private Share, and the recipient can open the shared PDF and sign the document using the eSign feature.
Click on View to open the PDF document from your online storage or Group/Business storage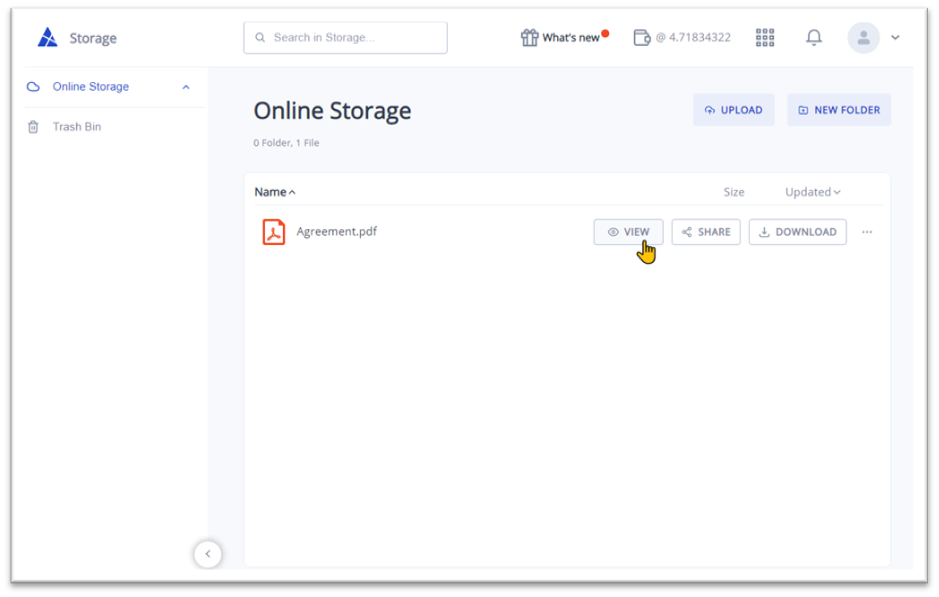 Click on eSign and then Use mobile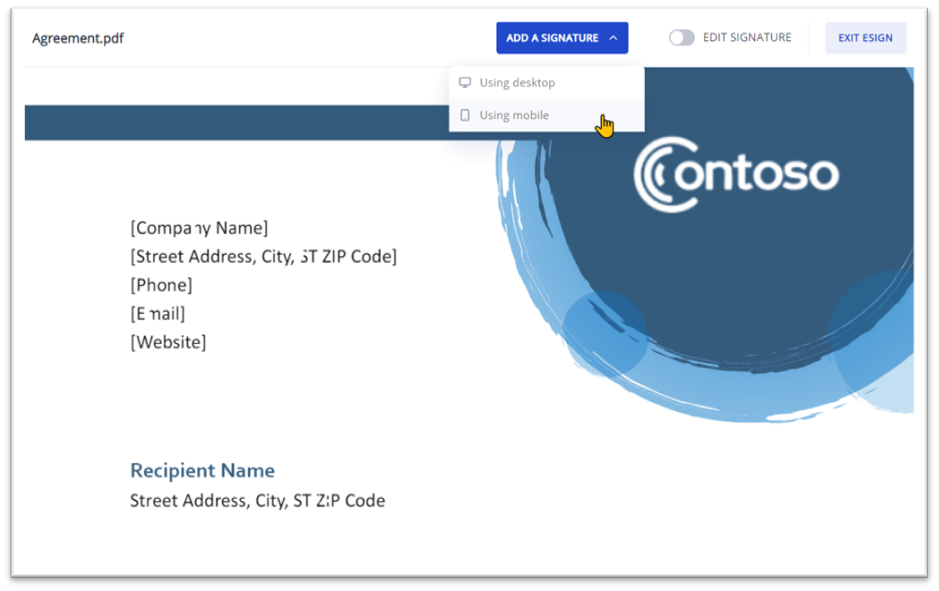 A pop-up opens to display the QR code.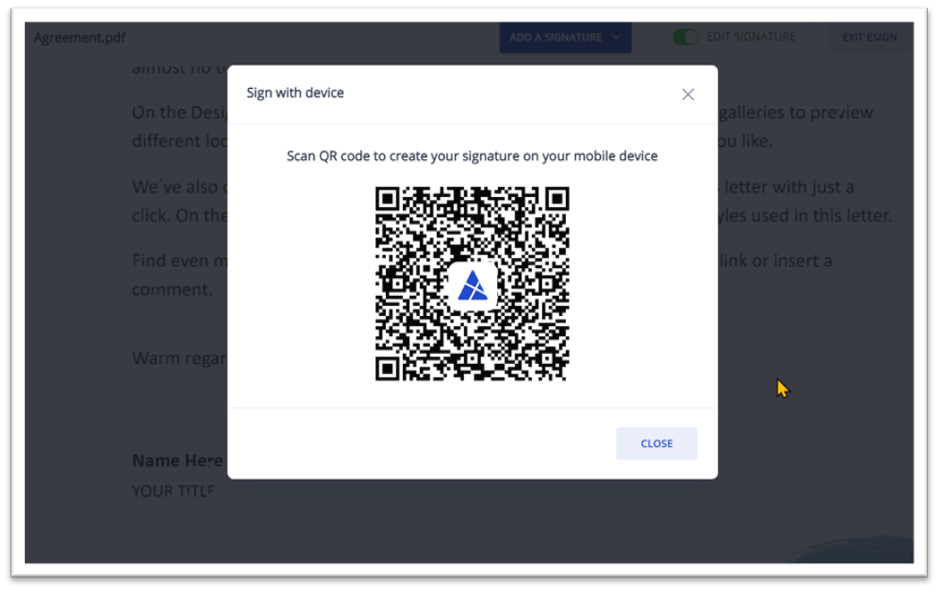 Scan the QR code using your mobile device and click on the suggested link to open it via the AXEL Go app or browser. Sign on the displayed area either using Stylus or just your finger.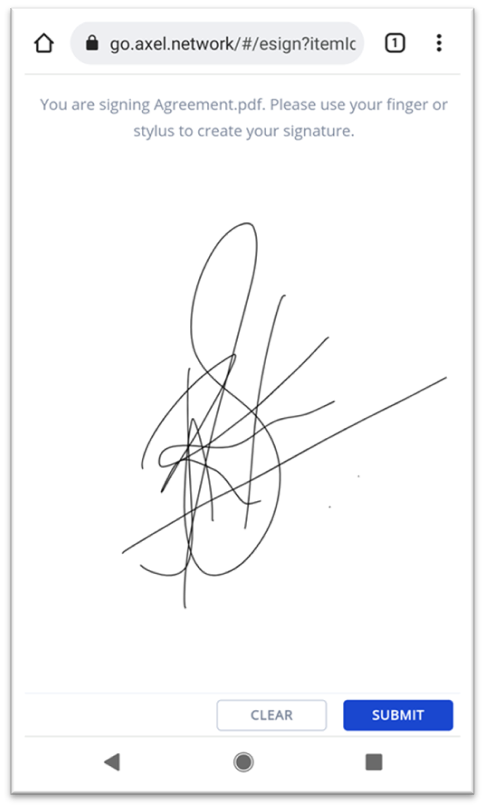 If you want to redo the signature, you can tap on the Clear button and try again to sign. Once done. Tap on Submit button to add the signature to the PDF opened on your desktop.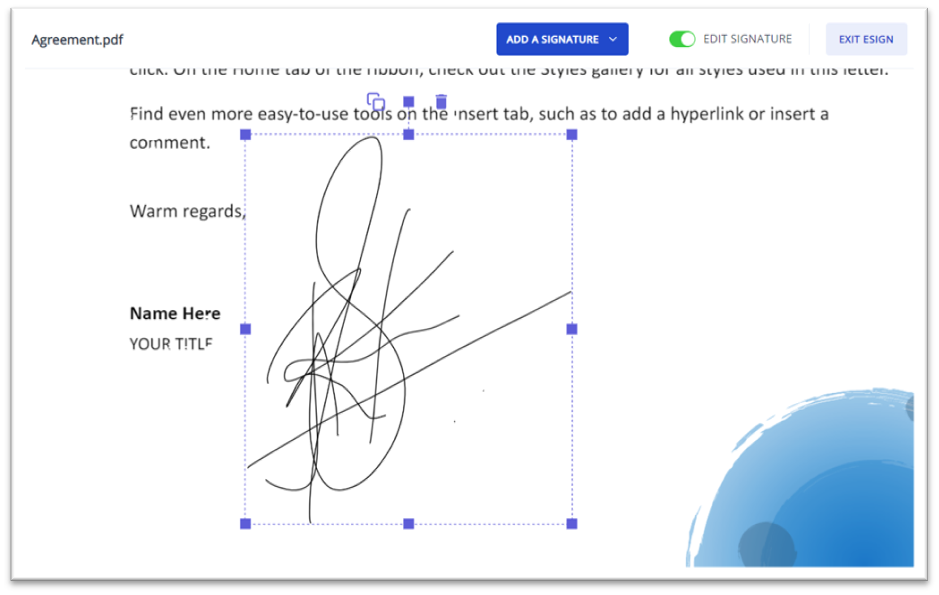 Adjust the signature to the desired size. Finally, click on Exit eSign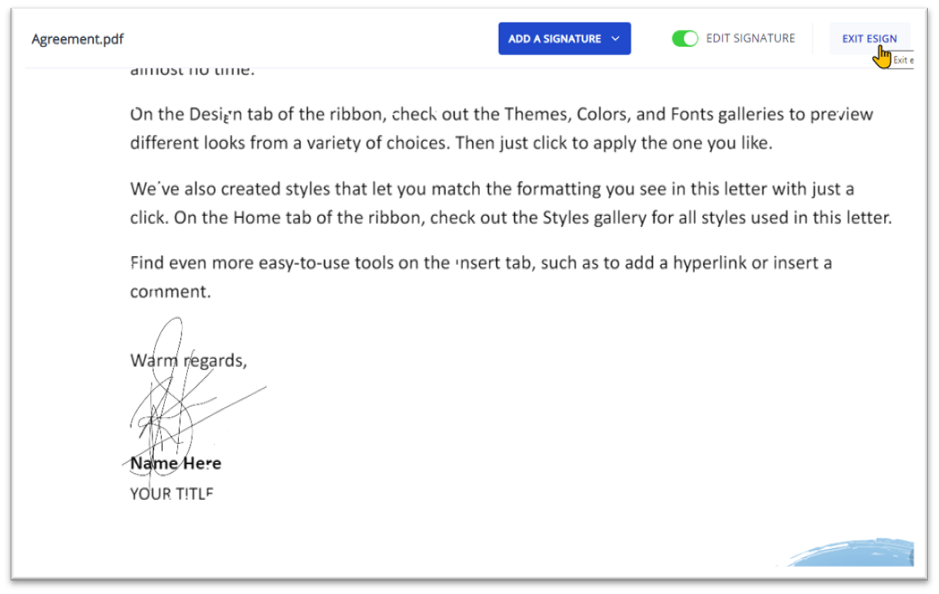 Click on Add Signature and Exit to create a copy of the document with your signature added. You can exit without saving the document if you want to redo the signature again.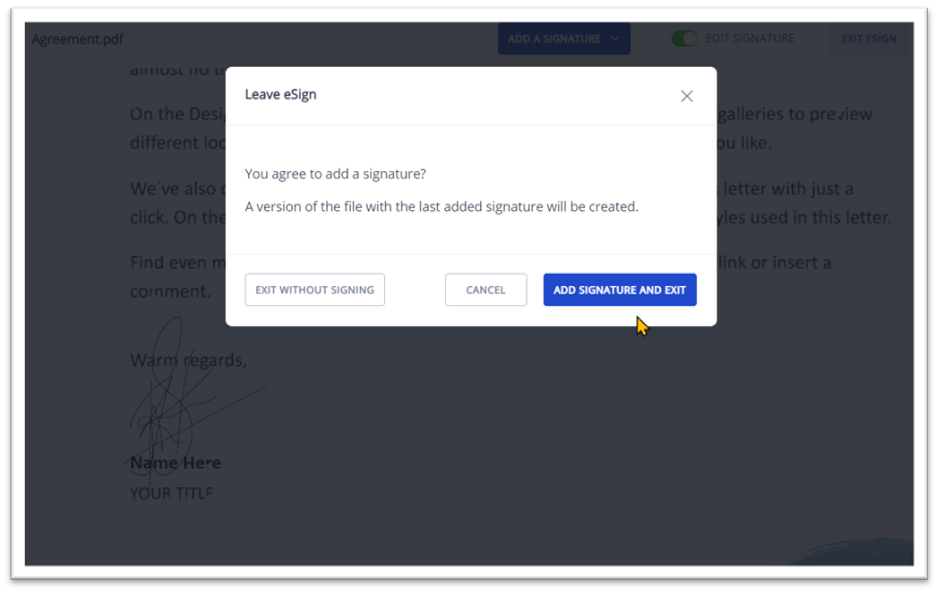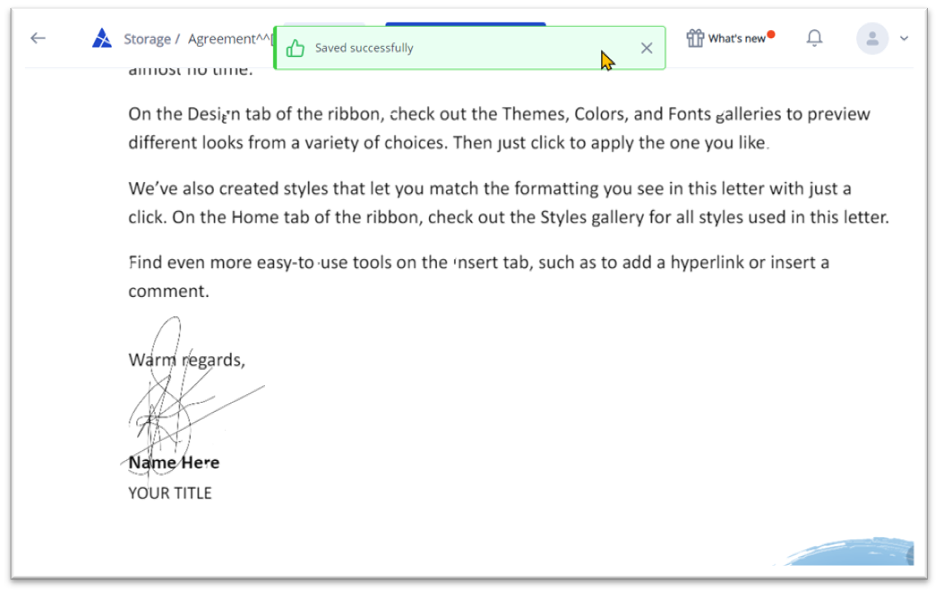 Every time you sign and save the document, a new version of the file is created and saved in the exact location where the PDF file is present.
eSign functionality is also present when you share the PDF document with multiple people using the Private Share feature. Every time a person signs and save the document, a new file is saved in your Share section.
Create a Private Share as you usually do
Enable the Request eSignature setting and send the PDF document to multiple recipients.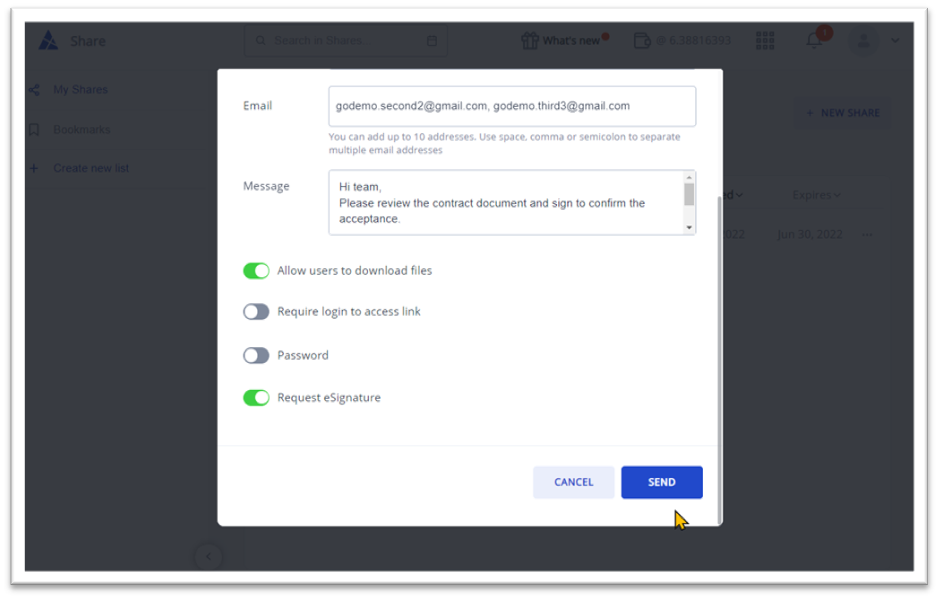 Sign the document using the eSign feature and save the document.
All the recipients signed versions would be available in your Shared section with a new indicator next to the file name to identify the latest version of the signed document.