What is the Activity Log
Activity logs are only available for admins on the Team plan. Whenever members of the Team plan share or upload files to the Team storage, those activities are recorded as logs and are viewable only by the admin. Activities like copying, moving, or even renaming the files are recorded in the Activity Log. Admins can filter their logs by members, date range, or even by type of activities to personalize the information they get.
Here's how it works
Click on Admin from the main menu.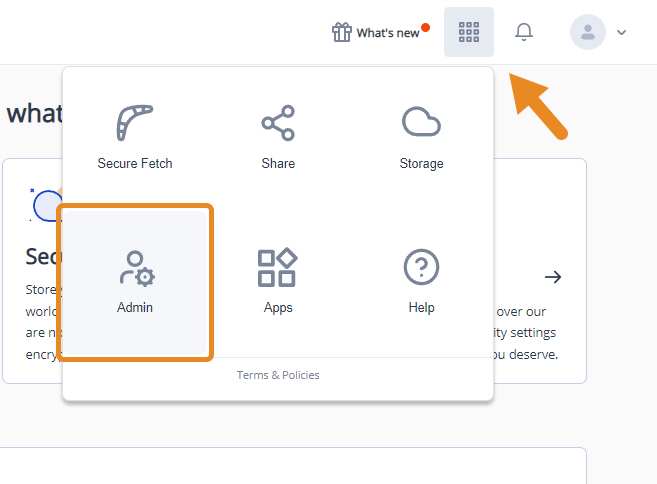 Click on Activity Log on the side menu. You can also select it from the member context menu.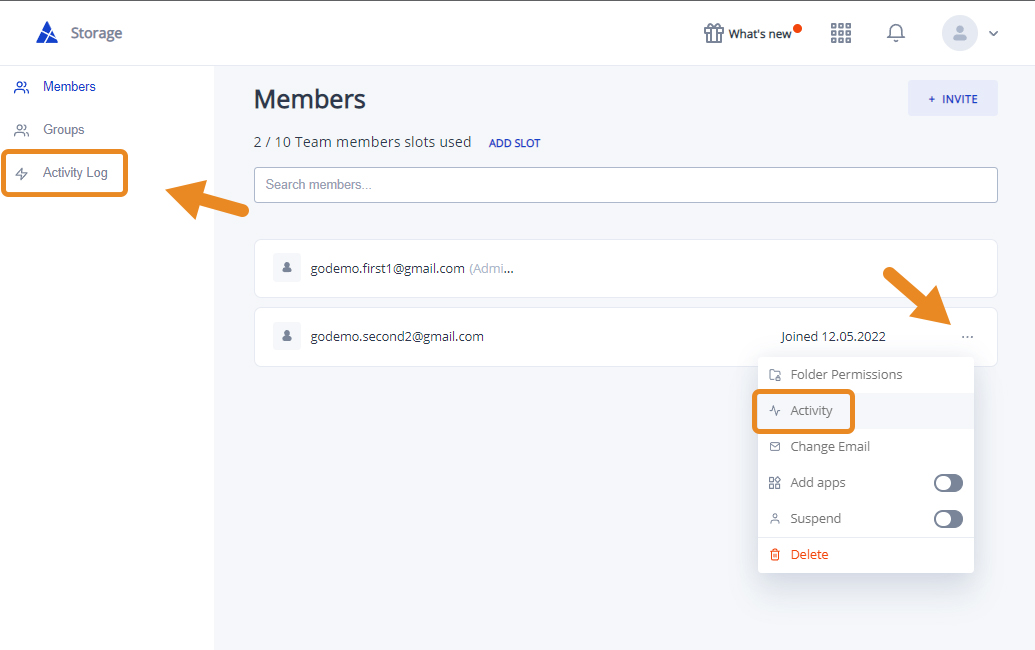 All activities performed in the Team storage by Team users are displayed for the admin.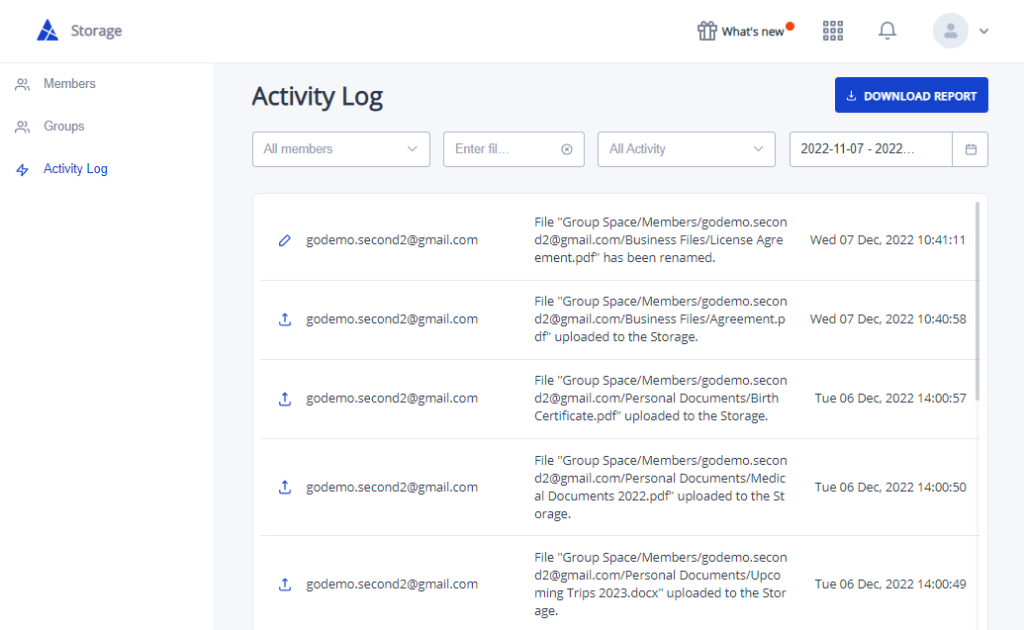 Select any of the filters to customize your view how you want it. The Activity filter allows you to search based on action – Share, Upload, Copy, Move, and Edit.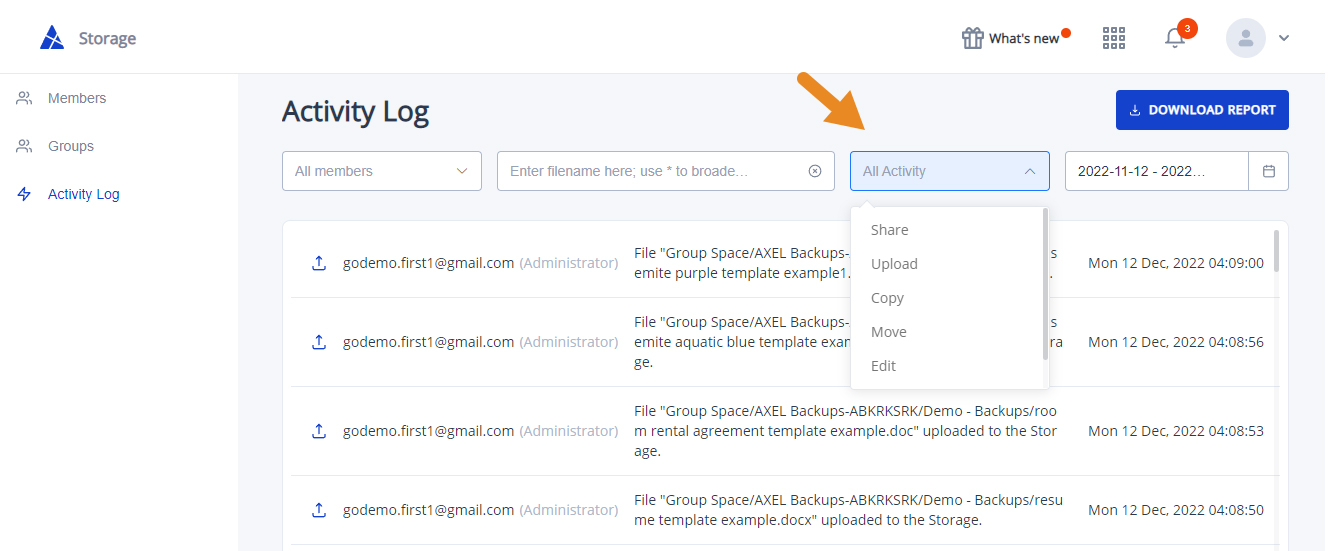 You can also filter by date by selecting a specific day or a date range.