What is a Passphrase
A passphrase is separate from your password and is required to set up your Crypto Key to access certain things in AXEL Go. While passwords are a short mix of characters and digits, a passphrase is a longer string of text that makes up a phrase or sentence. For example:
Password: AXELGo!5267
Passphrase: AXEL Go is a secured network.
This key will be required for Secure Fetch End-to-end encryption (E2EE). Every time you toggle on E2EE for Secure Fetch, you will need to enter your passphrase to unlock it unless you choose to remember your device or browser.
IMPORTANT TO KNOW BEFORE SETTING UP YOUR PASSPHRASE. For security, AXEL Go does not store or keep your passphrase in our databases. If you forget your passphrase, certain security features that require a passphrase will not work. For example, if you have an end-to-end encrypted file, you will not be able to decrypt the file without your passphrase. And since we don't store your passphrase, there will be no way to retrieve your passphrase. If you forget your passphrase, you must reset it and create a new one. However, when your passphrase is reset, end-to-end encrypted files using the old passphrase will no longer be accessible.
How to Set Your Passphrase
To set up your passphrase, you can either go to Settings under your Profile and click Setup next to Passphrase or toggle on E2EE in a Secure Fetch.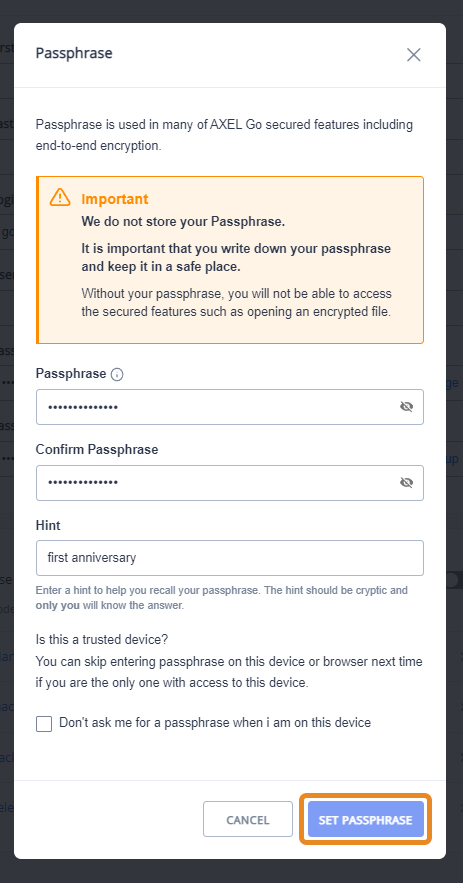 You must enter your passphrase every time you download an E2EE encrypted file. You can skip entering your passphrase by selecting "Don't ask me for a passphrase when I am on this device." We only suggest doing this if you have sole access to the device.
How to Change Your Passphrase
To change your passphrase, go to the settings page under your profile. In the section that says "Passphrase," select "Change." Before changing your passphrase, you must enter a verification code that will be sent to your email.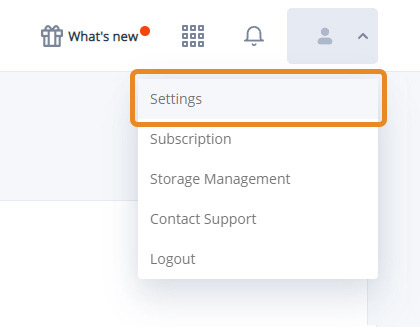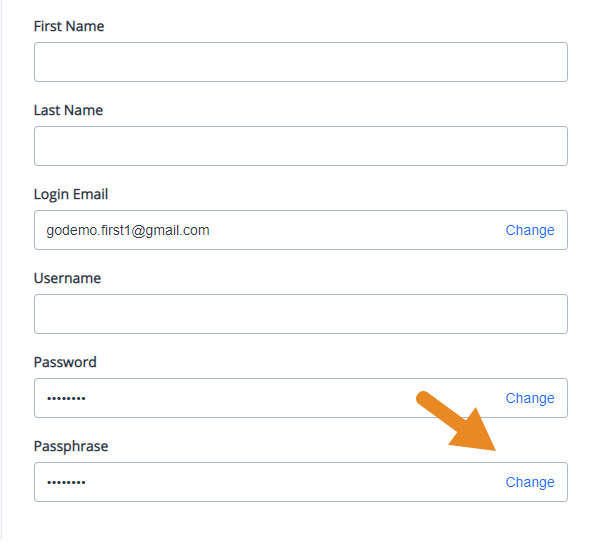 ---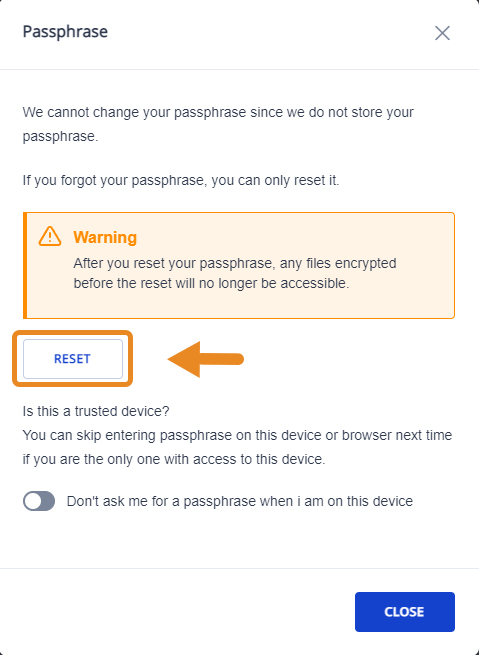 ---