Lock your confidential files.
You can lock your file stored in your online storage so that only you can access the file even if someone has access to your account. 2-Factor Authentication is also a helpful feature in group storage where you can give a limited number of people access to the file(remove s) instead of everyone who has access to the group storage.
To lock the file,
Select the ellipsis icon for more options
Choose '2FA Lock.'
Enter the code received in your registered email
Click on LOCK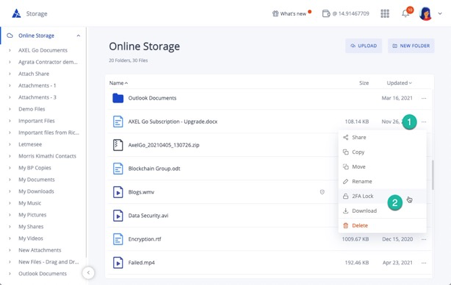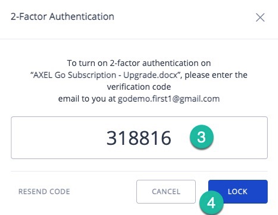 You will also see a notification that the file is Locked.
Visually, there is a Lock indicator next to the file to view which files are protected by 2F Lock quickly.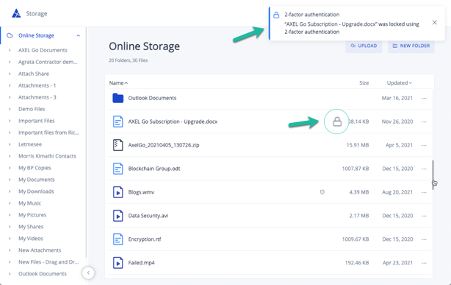 To disable the Lock, Click on the Lock icon from the same menu and enter the code received to switch off the 2F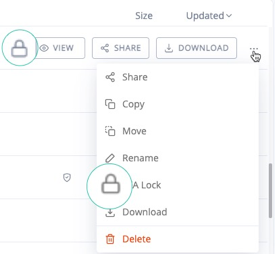 Under Group Storage.
Only the owner of the file can lock the file and have the option to select who must enter the code to access your locked file. Members with folder permission can see the locked file and, to view the file content, enter the code received to their registered email.
You can lock the file following the same steps mentioned above, but one extra step to choose who must enter the code to view the file.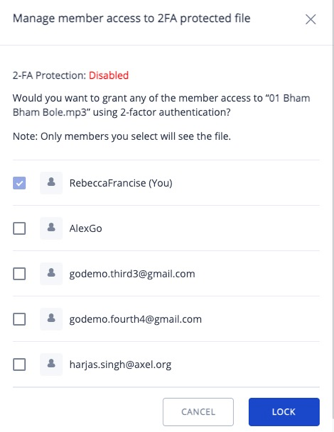 If you are not the file owner in Group storage, you will not see the Lock option under the more options menu.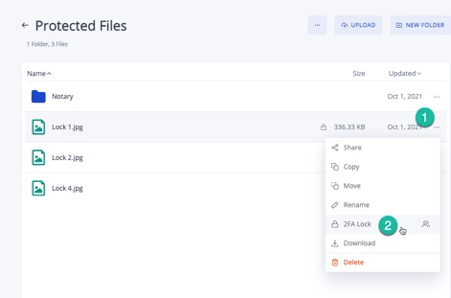 To remove Lock, follow the same steps, click on the Remove Unlock button, and enter the code received to confirm the changes