You can set the permission of the particular folder or sub folder inside Business storage, making the folder alterable to the admin and all who have given full access to the folder by the admin.
Permission can be set only to the folders/Sub-folders and not to the root files in the Business storage. By default all the root files are accessible to the members in the Business storage.
Default permission: By default the folders in Business storage will be invisible to all the members as no permission is set to the folder and Group storage admin can change this permission.
For now, permission that can be managed are 'Edit', 'Download' and 'Access'
Edit permission allows the members to get full access – Upload, Create new folder, Download files Rename the folder, Copy, Move and ability to delete folder and files.
Download – permission limit the members to View and Download files/folder in addition to Copy files and folders.
Access Only – permission limit the members further more by allowing only to view the files
If you want to your members to be restricted furthermore then do not enable any permission and such folder will be a hidden folder to all the members
How to enable/disable permissions
Login using AXEL Go business account
Navigate to your business storage
Click on ellipsis icon to get the menu options
Click on Permission
You can now view the different users that are connected to the business account along with the current state of permission that they have on that particular folder
Click on the permission to enable/disable. Enable shows as highlighted whereas disabled shows greyed out and the permission gets updated immediately. You will also see toaster message of permission updated.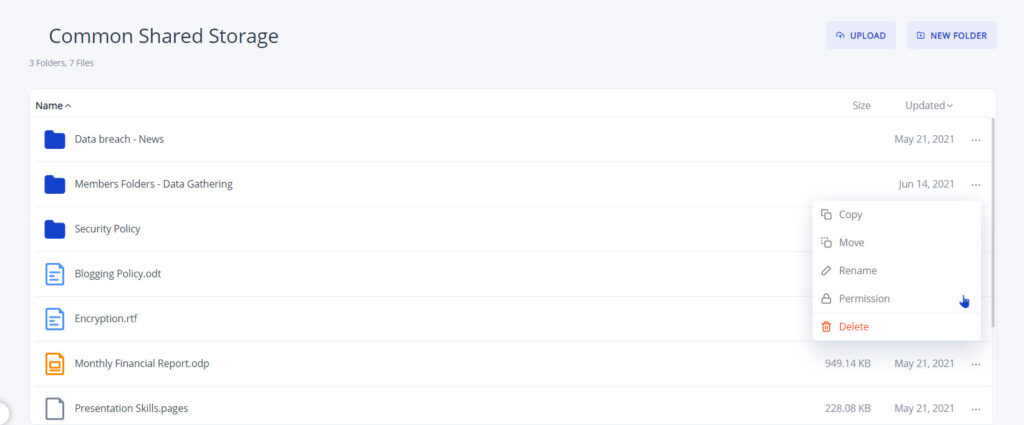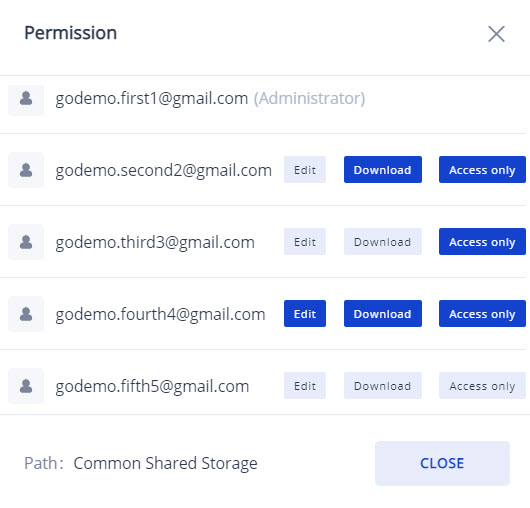 Even members of Business storage can set and change permission of the folders only if Business storage admin has given you the full permission to the folder. That is – Edit access