1. Click on drop-down menu next to the contact
2. From the drop-down menu select Secure Fetch.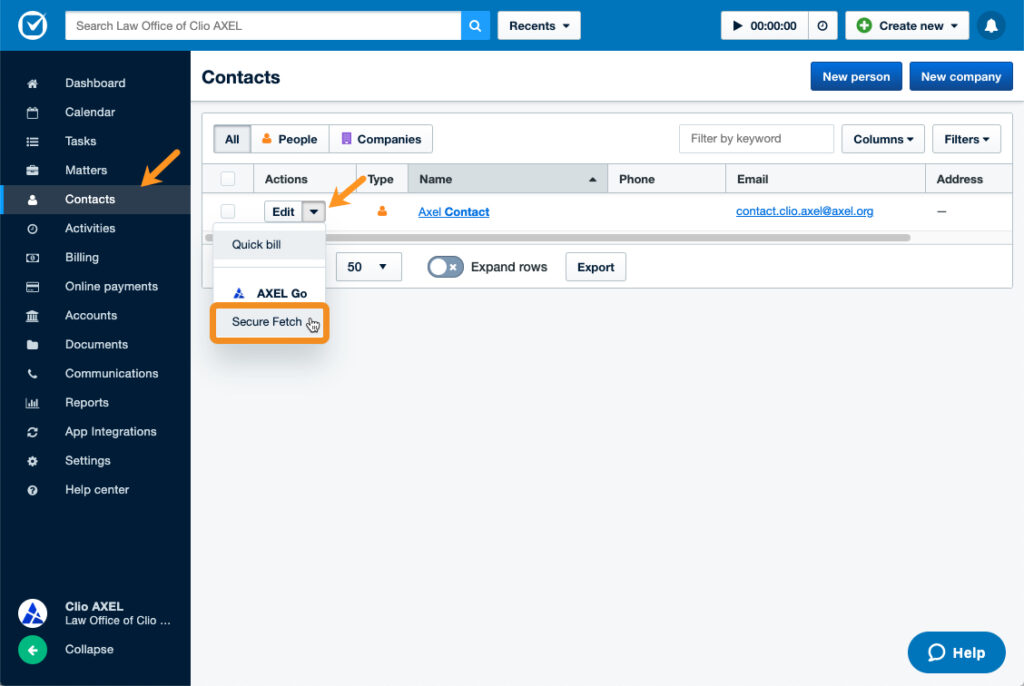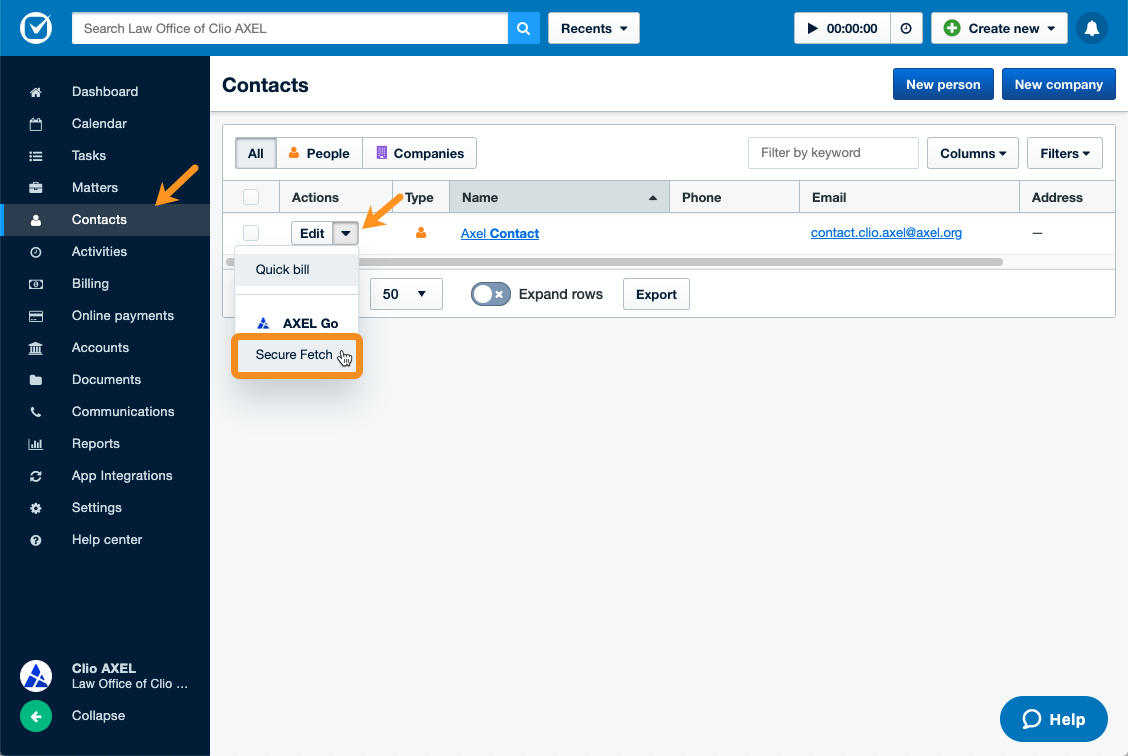 3. Add notes.
4. Set expiration date.
5. Set password
4. Click on Next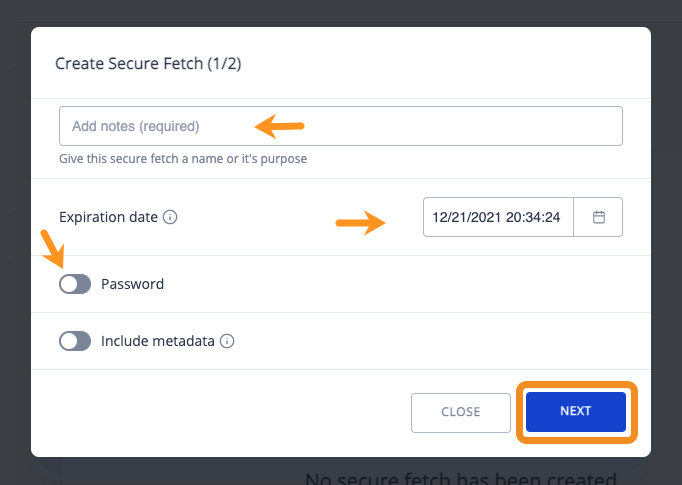 5. Enter a message to go along with Secure Fetch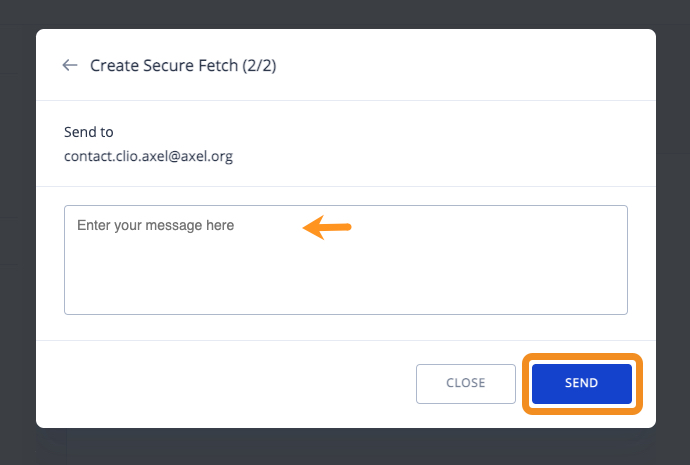 6. You can return to Clio or go to AXEL Go account.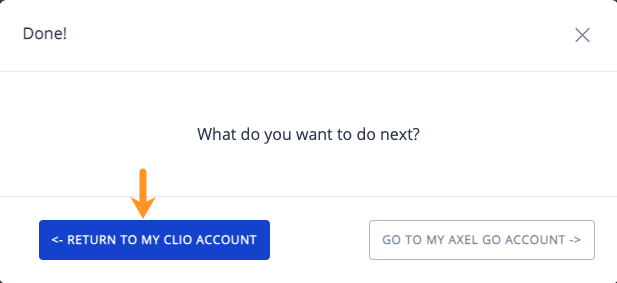 Once the recipients upload the files, you will receive a notification. Also the Secure Fetch boomerang icon color changes from gray to orange.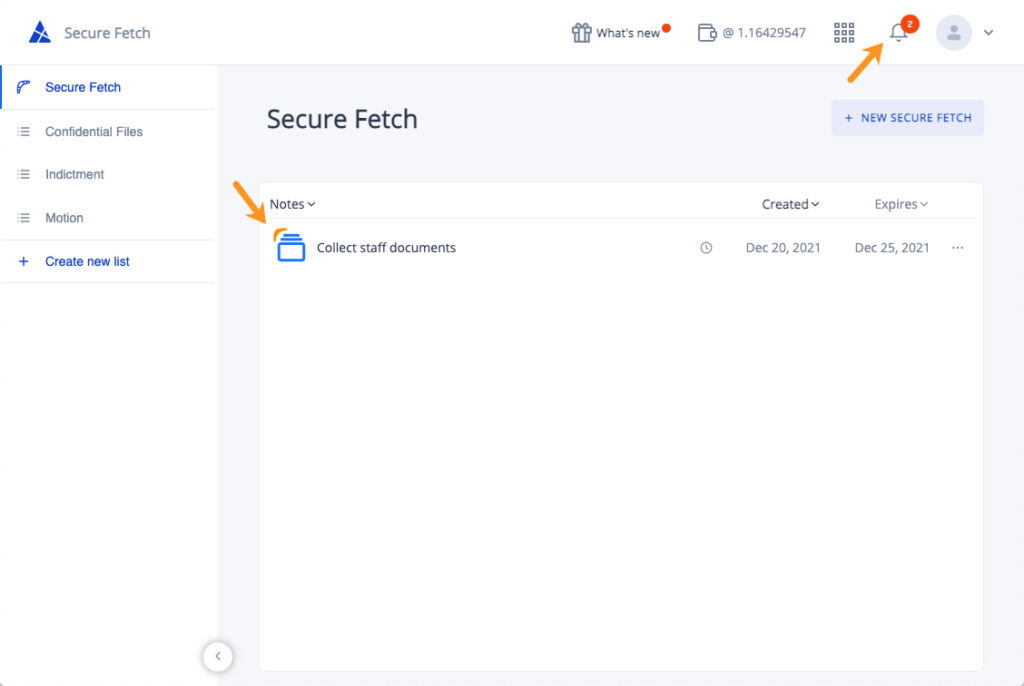 7. Double click on the Secure Fetch name to open
8. Secure Fetch window open displaying the files your recipient uploaded.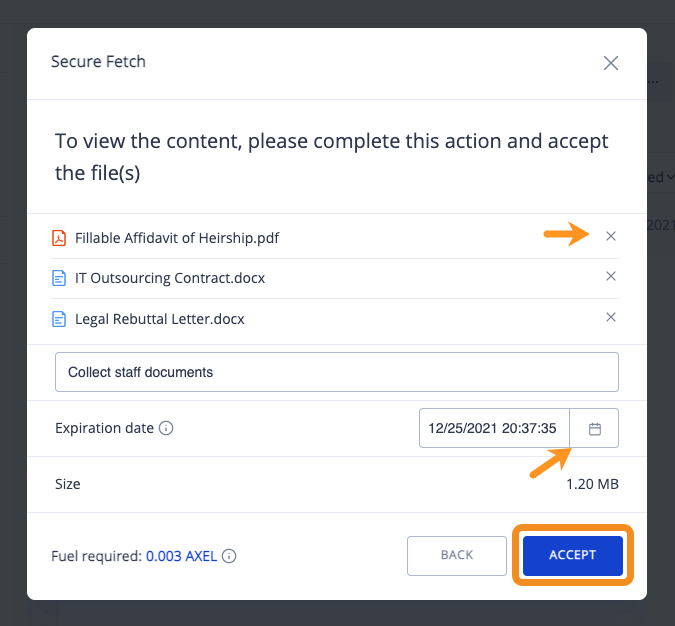 9. Click on 'x' next to the file you do not want to collect
10. Click on Accept
11. Click on the ellipse to view the options.
Choose 'Save to Storage' to save all the files in your online storage, choose 'Download' to download the files to your device.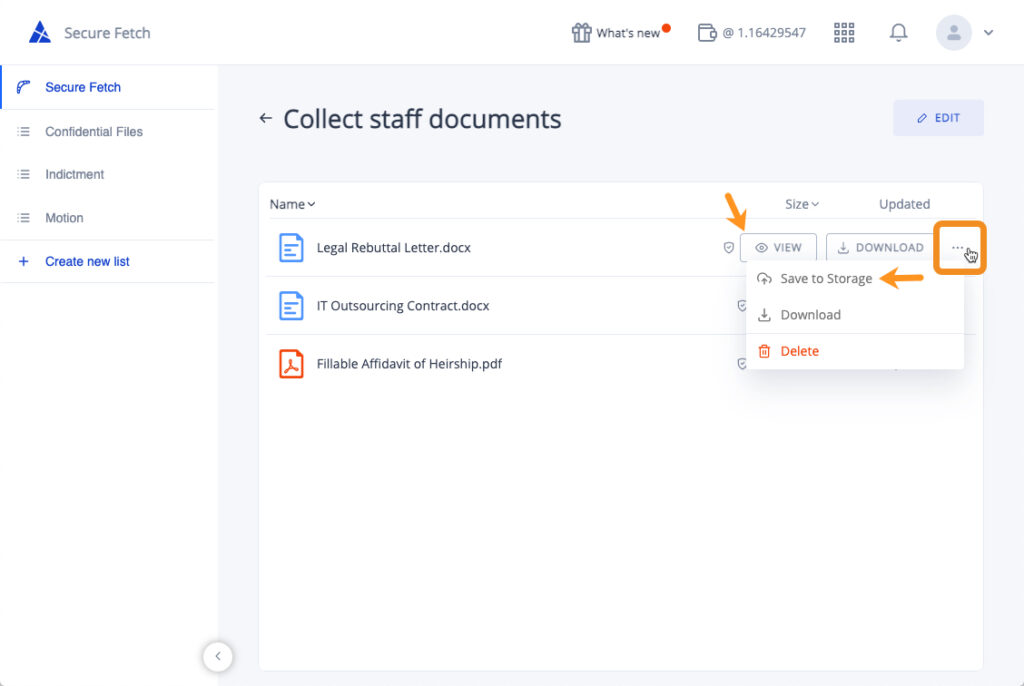 ---