How to create a Secure Share from Clio
Once you connect your AXEL Go account to your Clio Manage, you'll be able to share files and documents directly from your Clio interface.
Log into your Clio Manage account and navigate to your Documents tab.
Select the down arrow next to the document you want to share, and select Share with AXEL from the drop-down menu.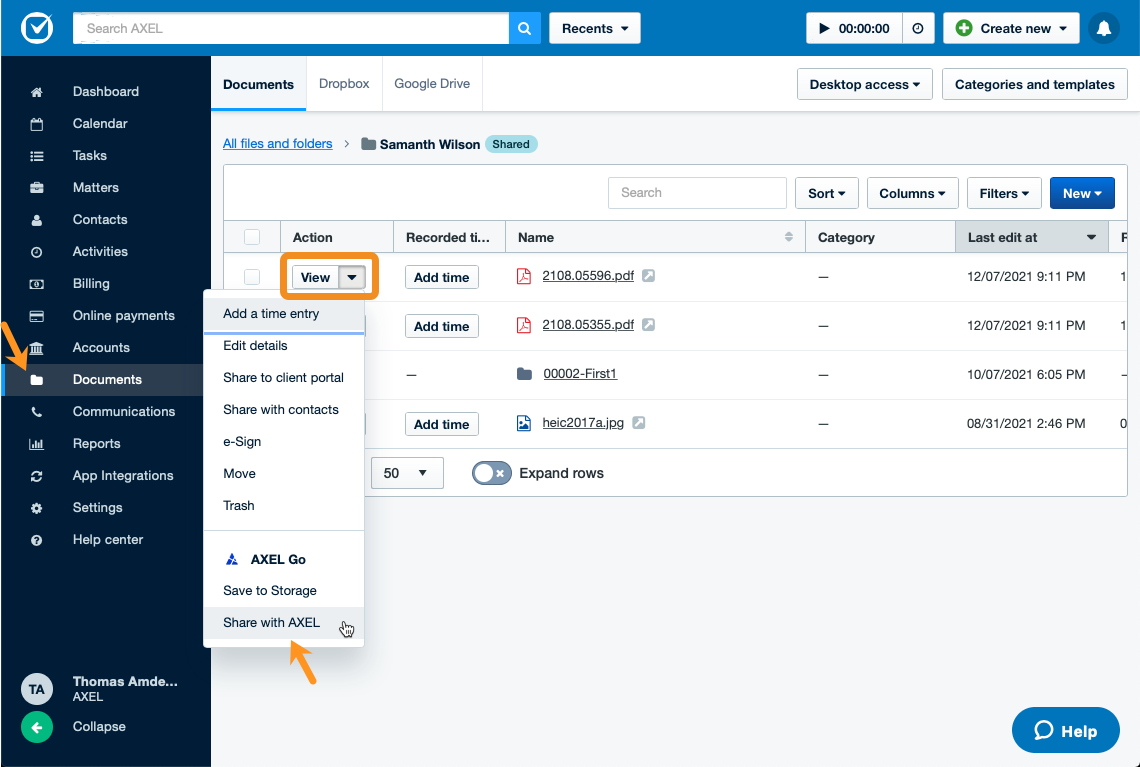 The share window will appear. From here, you can add notes, set an expiration date, allow users to download files, and include a password.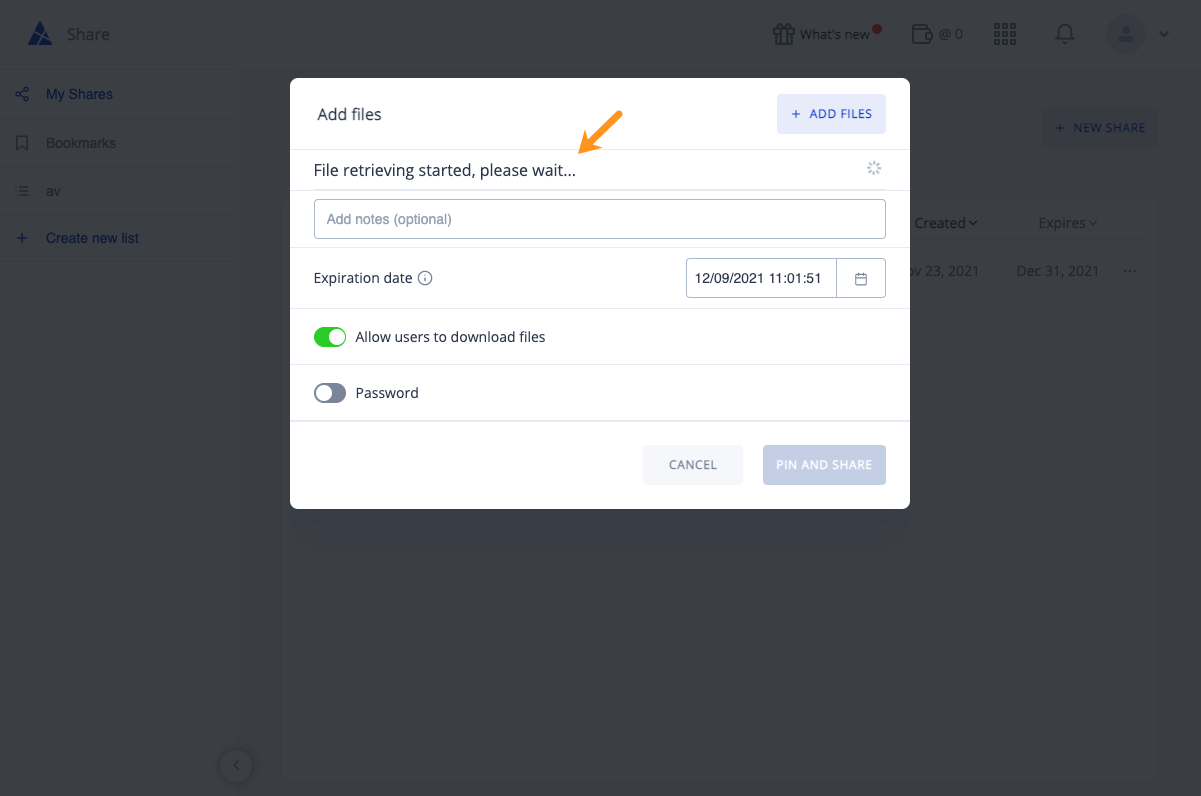 When you are ready, click Pin & Share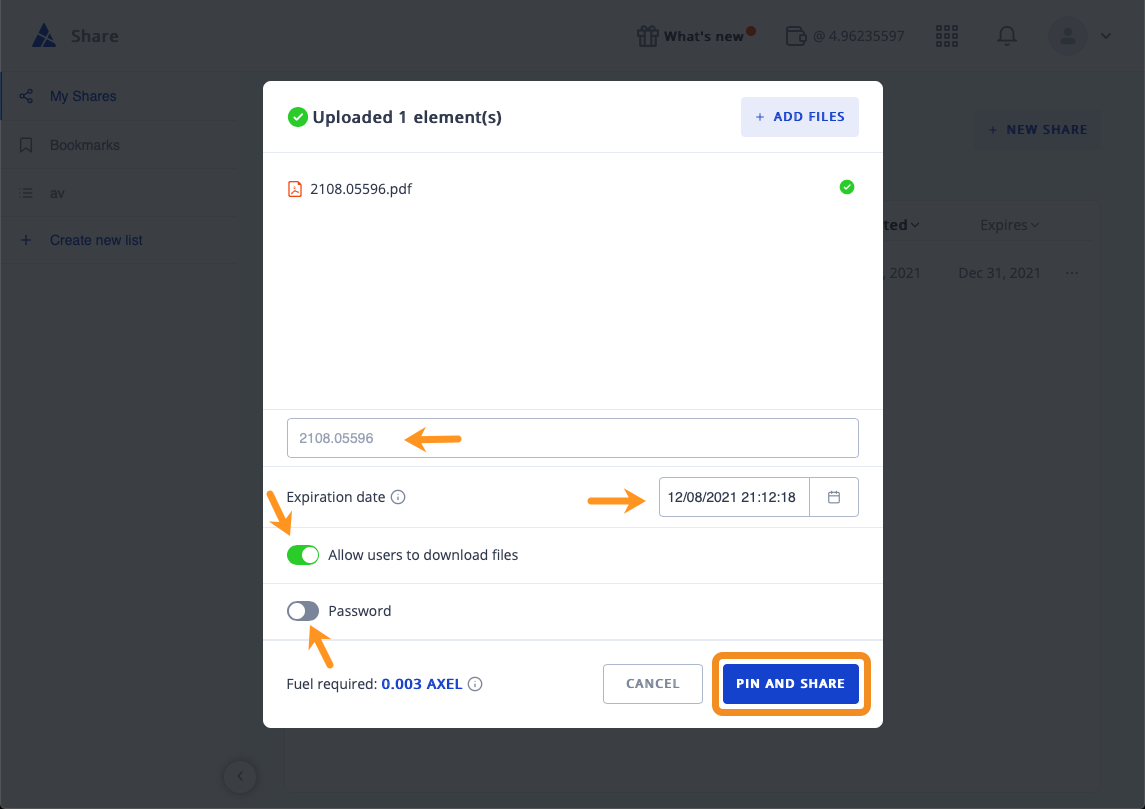 After a moment, a share link will be generated. You can copy the link or send it through email or social media. Additionally, you can turn the share into a Private Share instead.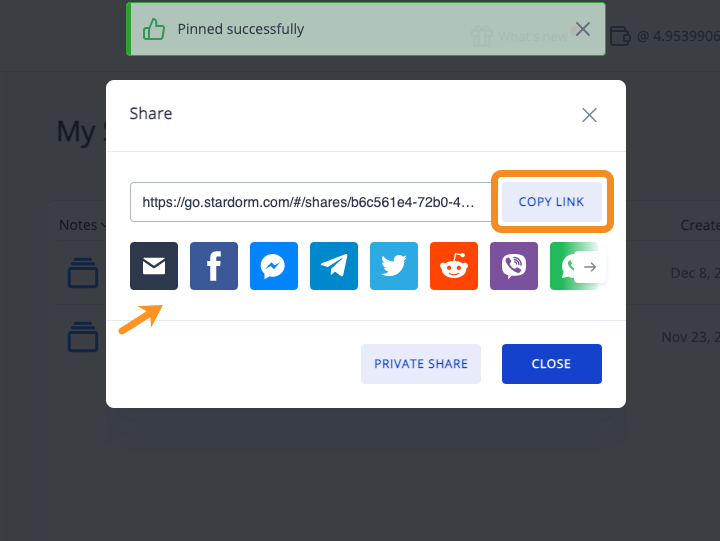 Close out of the share window, and you can choose to either return to your Clio App or AXEL Go account.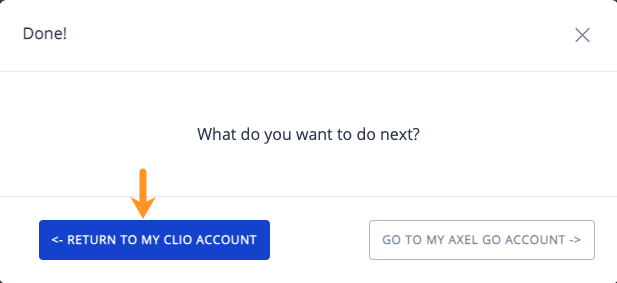 ---