What is Secure Share
Use Secure Share to send files privately and securely instead of attaching them to emails or other insecure means. You can send files of any kind and of all sizes (unless you're on the Starter plan). Secure Share ensures that your files are only accessible to you and those with this Share link. For an even more Secure Share method, you can create a Private Share.
You can also create a share directly from your Secure Storage, your desktop, or through the desktop app.
Here's how you do it
Log in to your AXEL Go account, and click on Secure Share.

---
To create a new share, you can either click on the New Share button or drag and drop the files/folders directly into the indicated area.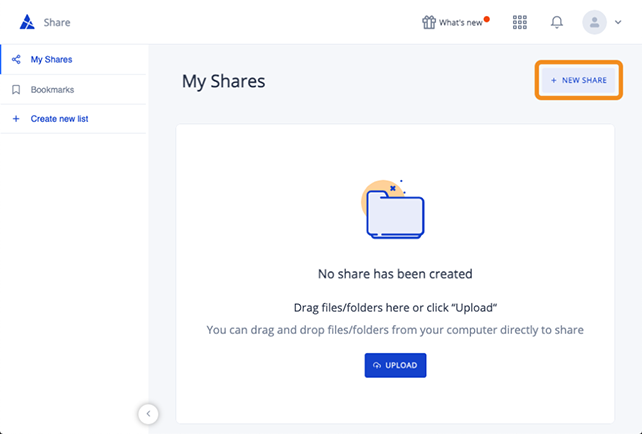 ---
Once you've added your files, you can Add notes, change your Expiration date, toggle to Allow users to download files, or toggle to include a Password to your share.
Click on Pin & Share when you're done.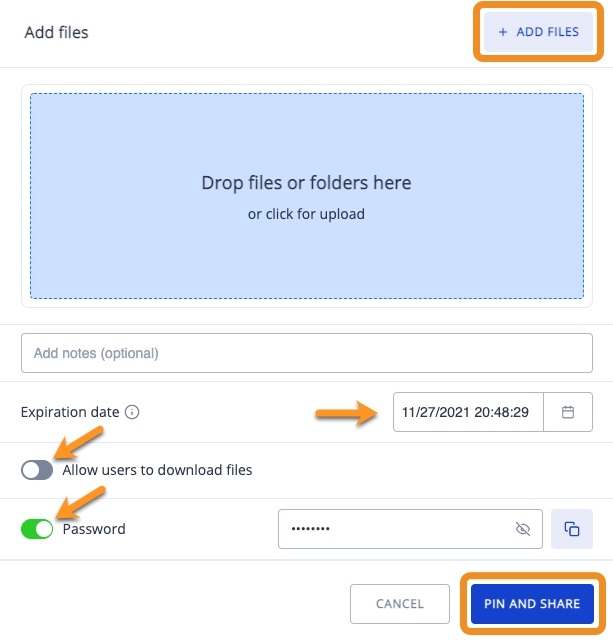 ---
Once you've Pinned successfully, you can either copy the link and send it to your recipients or you can share it directly through email or social media.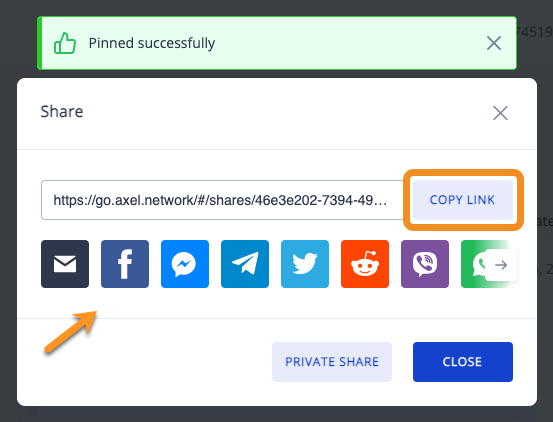 How to create a Secure Share from your Secure Storage
Navigate to your Secure Storage.
Click on the ellipses next to a file.
From the drop-down menu, select Share.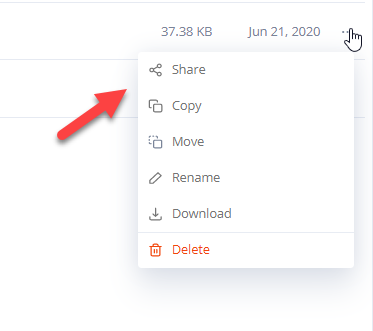 How to create a Secure Share directly from your desktop
Download the AXEL Go app and log in to your account.
Right-click on any file from your desktop and click Pin & Share
Create the share as you would normally.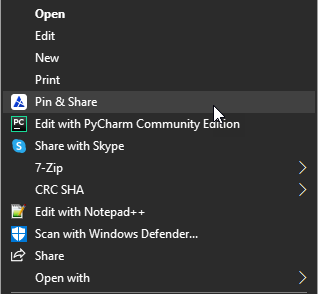 How to create a Secure Share on Android or iOS
Open the AXEL Go app on your phone.
Tap on Shares
Click on the Green + and select where you want to upload from
Create the share as you would normally