All new AXEL Go users start with a freemium plan (Premium account) with 14 days of trial upon signup. And after expiry switch to our basic account comes with 2 GB of online storage and 0.5 AXEL Tokens to fuel shares. You also have a 10MB file size limit when sharing.
You can upgrade your account to the Premium or Business plan at any time.
Our Premium plan offers many upgraded benefits:
Your online storage is increased to 10 GB
You can share files larger than 10 MB in size
Besides the ability to encrypt your shared content, you can also encrypt your cloud storage files for added security
You can set two-factor authentication for logins to further protect your account
You can implement active session expiration to automatically log your account out after a certain period of idle time
You can see what devices are connected to your account and disconnect any you do not recognize
Our Group and Business plan allows for organizations to use AXEL Go in a collaborative environment:
You get 5 Premium plan accounts. Additional Premium accounts can be added to the group at any time
Each account receives 10 GB of online storage, and the business receives an additional 100 GB of storage that is shared between all team members
You can set access permissions for folders in the shared online storage and manage your group through an admin panel.
Here are the plan details: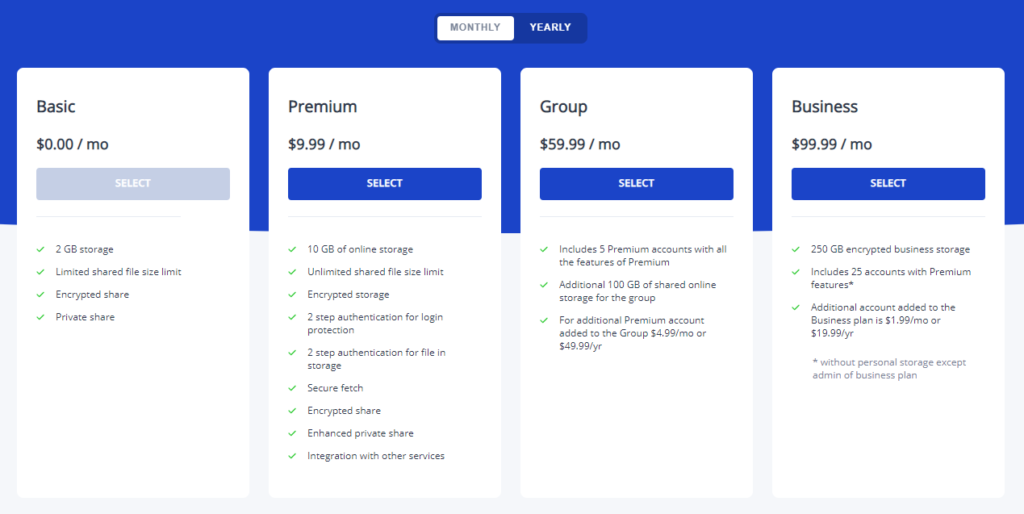 View your current subscription plan by clicking your profile picture at the top-right of the app and selecting Subscription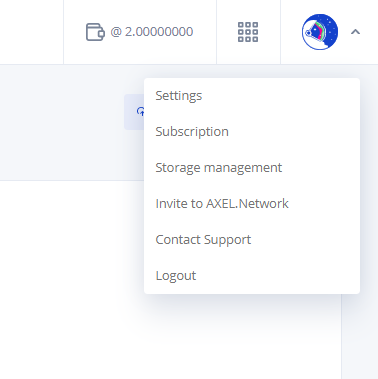 You will be set up for automatic payments on our Premium or Group or Business plans. Your subscription plan will be changed to Basic after three failed attempts to process your automatic payment.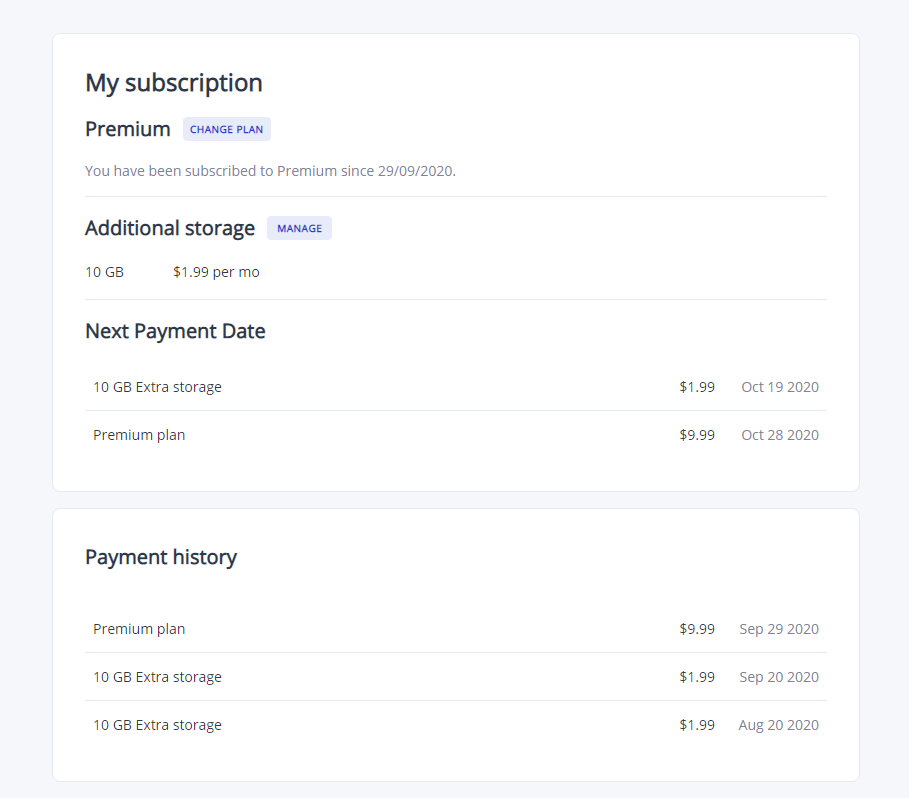 If you downgrade your plan, the change will take effect at the end of the current billing cycle.