Notifications: A visual alert that informs you about a certain status or activity. Open the notifications panel to see the list of your current notices.
Scroll to the end of the list to load notifications automatically. New/unseen notifications have a special icon.
You can remove notifications individually from the panel. In the mobile application, swipe each one you'd like to discard.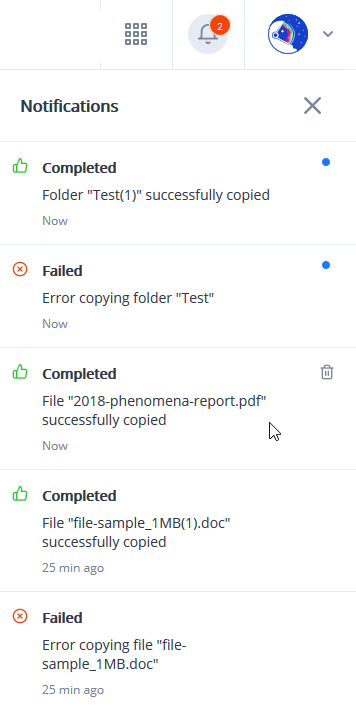 On iOS AXEL Go
Notifications can be accessed by tapping on the bell icon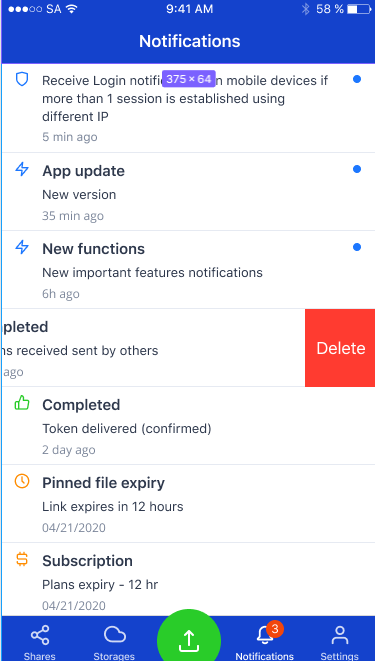 On Android AXEL Go