Upload to Storage is also simple. Once logged in, choose the option for – Online Storage
Click on UPLOAD button on top of the frame
Choose your files and folders, or just Drag and Drop them directly into the browser window.
From AXEL Go Desktop:
You can upload files conveniently to Online Storage. Right click on the file you wish to upload and choose Upload to AXEL Storage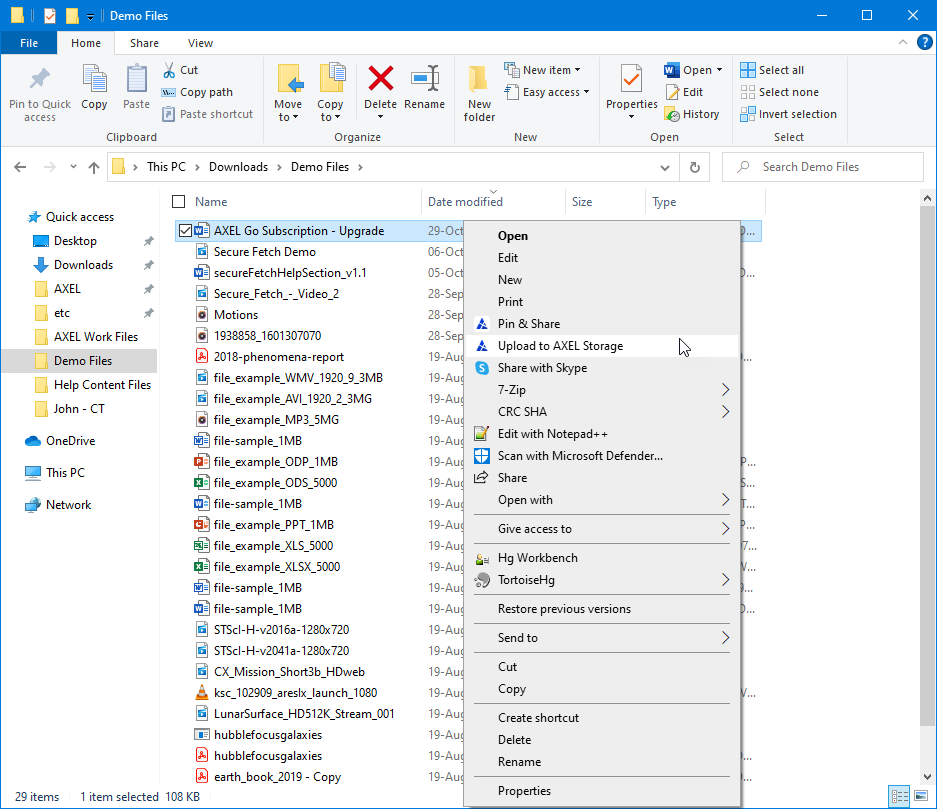 The selected file is added to the upload queue. Now choose the destination where the file will be uploaded. You can select a folder or even create a folder on the spot. Once you have located your destination, click UPLOAD.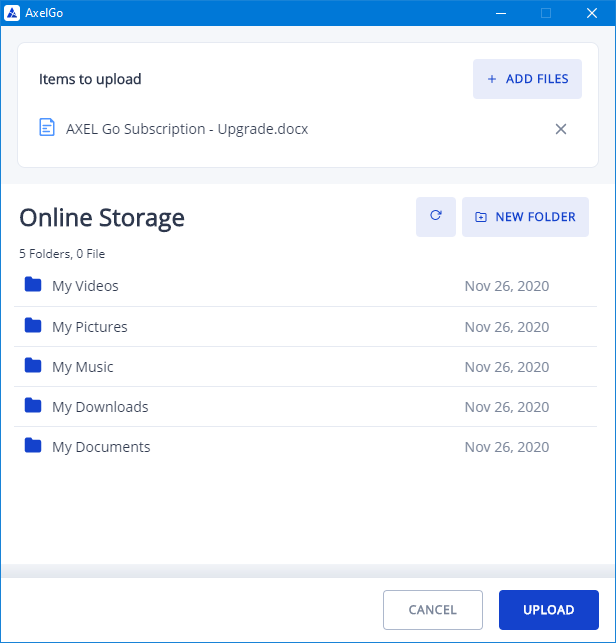 If you have your notification turned on, a message will be displayed that the File is Uploaded.