Uploading files with AXEL Go
Uploading files into your AXEL Go storage is safe, reliable, and easy. Once you've uploaded your files, you can organize and access them remotely on any device.
You can also upload files of any format and size. You can upload files into your online storage in a few different ways.
How to upload files into your storage
Log into your AXEL Go account and select Secure Storage.

You can either upload files by clicking the Upload button, or you can drag and drop files from your desktop or device to your storage.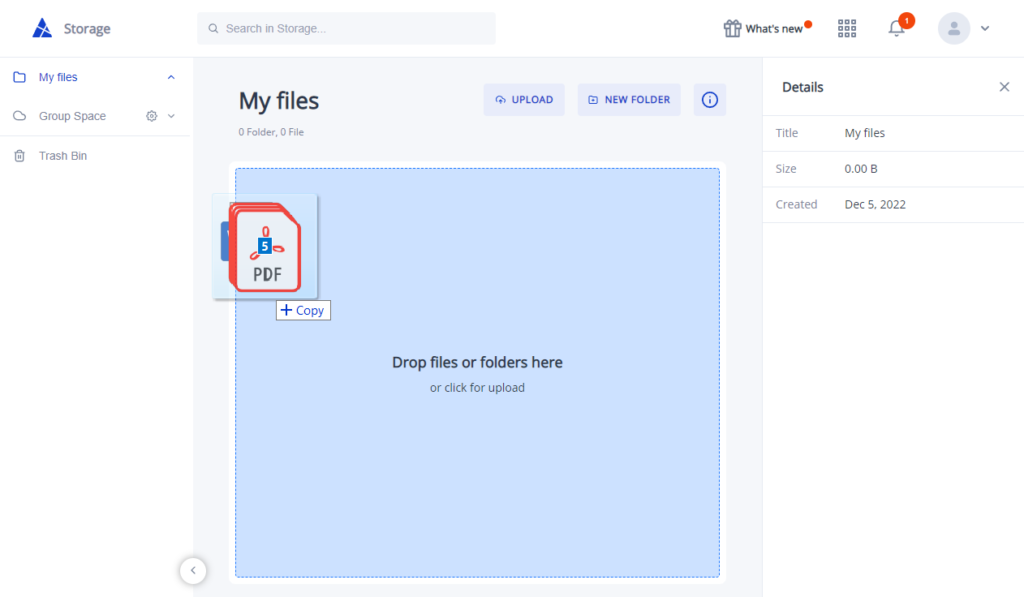 Once uploaded, you'll be able to access your files from anywhere.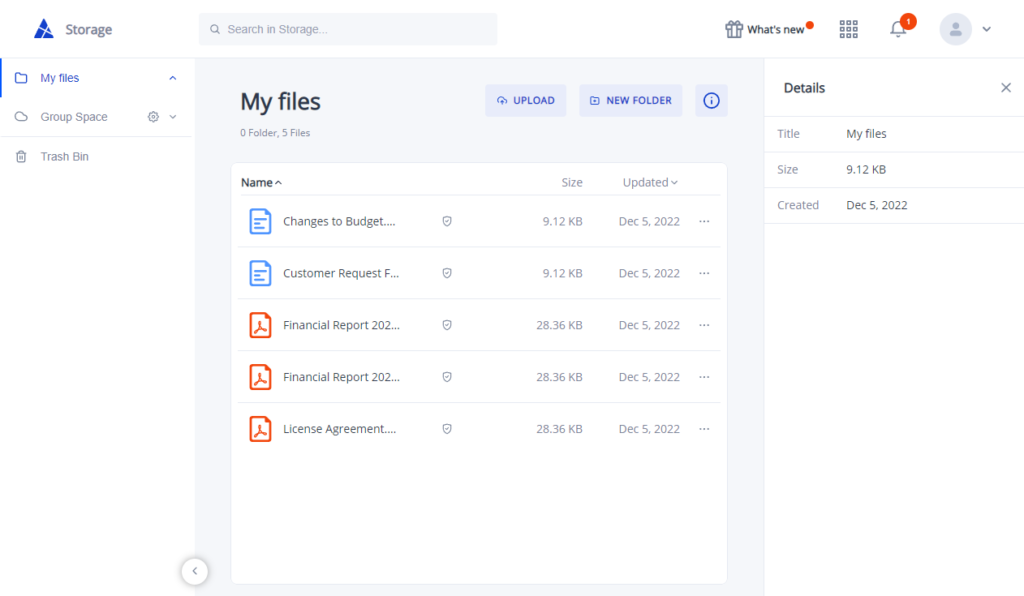 How to upload directly from your Desktop
Right-click on the file you wish to upload and choose Upload to AXEL Storage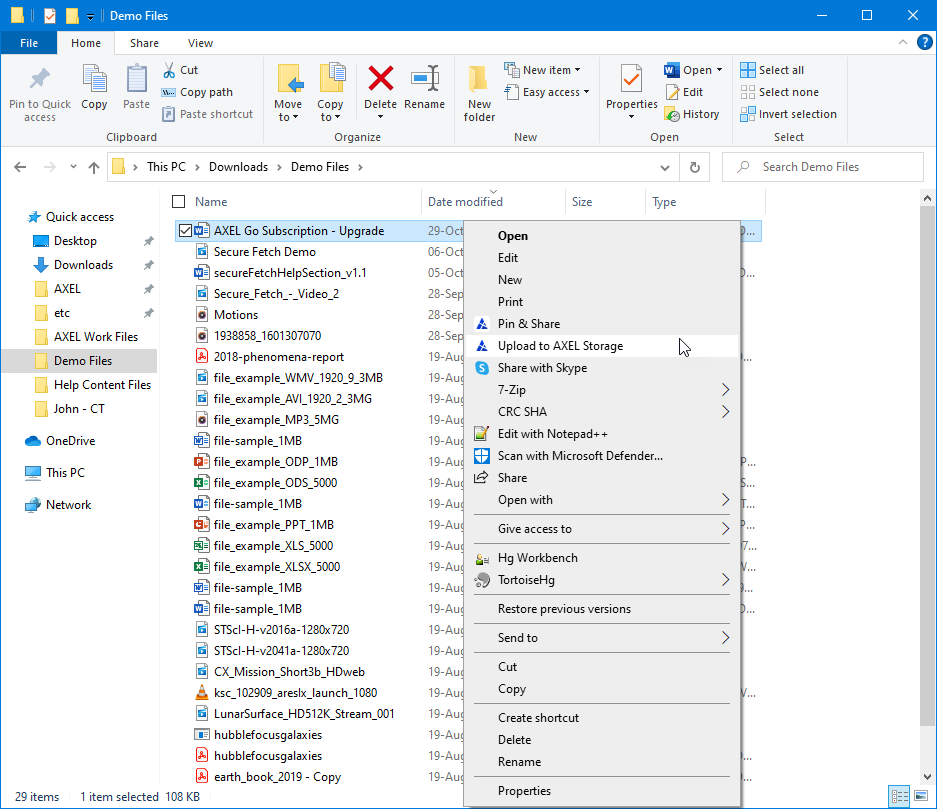 Your selected file will be added to an upload queue. Choose the destination where the file will be uploaded. You can select a folder or create a new one.
Once you have located your destination, click UPLOAD.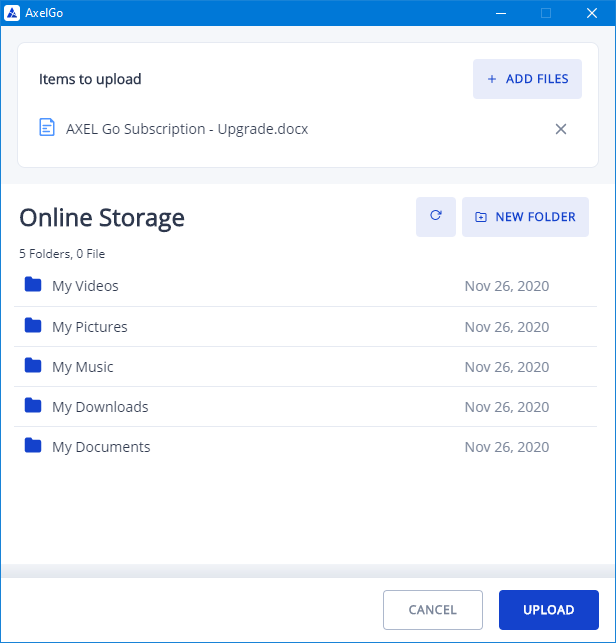 If you have your notification turned on, a message will inform you when the File is Uploaded.