Trash is a location where deleted files or folders are temporarily stored before permanent deletion. This allows for a grace period where you can restore content. This option is available for items deleted from your Storage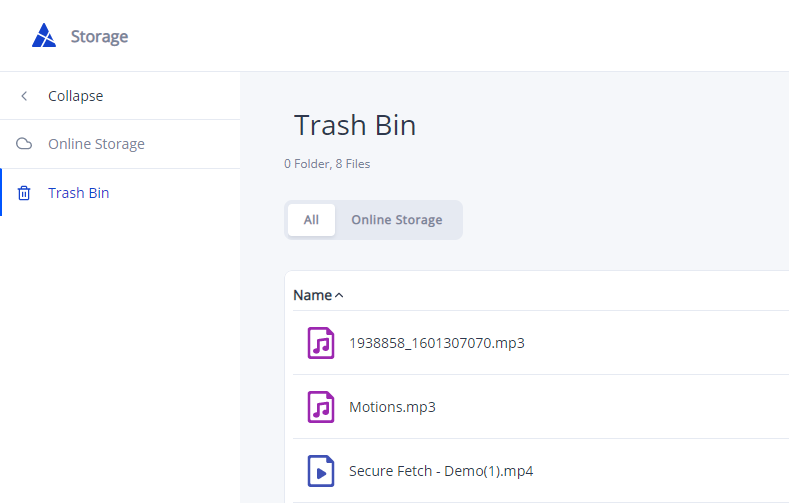 To restore files on Web app
Select the file you'd like to retrieve, and while using the Context menu, choose Restore. Now select the file's destination Storage and delete its content permanently, just click on Empty Trash.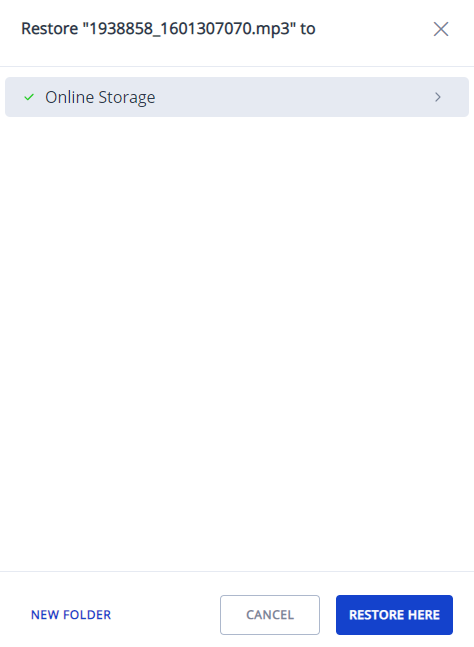 On Android and iOS device
The option to restore or delete is available after selecting the storage and files you wish to alter.