Backup feature allows you to copy and upload the files automatically to your AXEL Go cloud storage. To backup, your local files to the cloud, download and install the AXEL Go desktop application and turn ON the Backup feature from the settings of your desktop app.

A folder AXEL Backups will be created on your PC or Mac and the same folder is displayed along with your PC/Mac system name on your AXEL Go cloud storage. Now everything is set, you can start working on the files and folder locally inside the AXEL Backups or just copy the relevant files that you want to backup into the AXEL Backups folder. All the files available under AXEL Backups will start syncing automatically to AXEL Go cloud storage. Any files deleted locally will always have a copy of the files stored as a backup in your online cloud storage.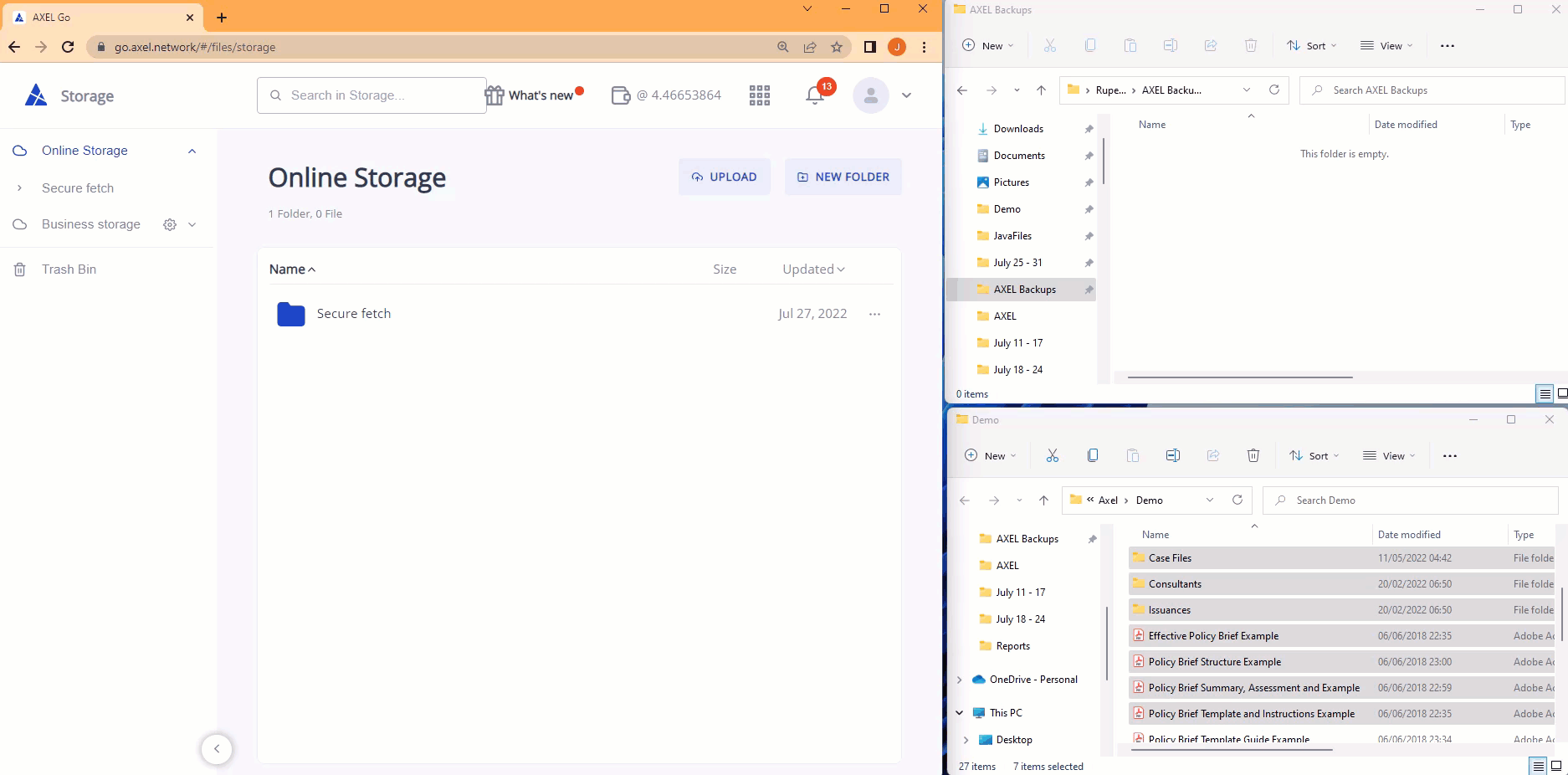 Note: Following actions cannot be done via AXEL Go web app on the backup folder when the Backup setting is ON.
Creating a folder inside the backup folder
Renaming the backup folder
Move files/ folders to the backup folder
Uploading files and folders inside a backup folder
Enabling 2F Lock, using eSign inside a backup folder
Deleting files and folder of the backup folder
You can perform the above actions by stopping the backup. To stop the backup, go to settings and click on Stop Backup.