Private Share: If you want to restrict who can access your share link, then you should use Private Share. You will also get a notification that your share is accessed using Private Share.
How does it work: Instead of copying the displayed link, click on the Private Share button.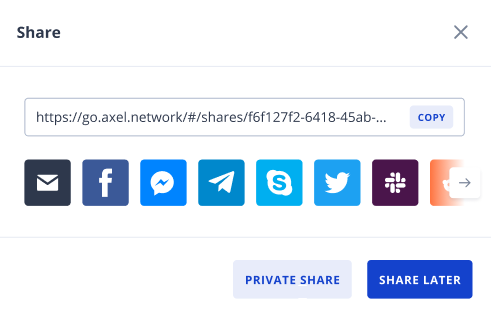 Add the email address of the recipient.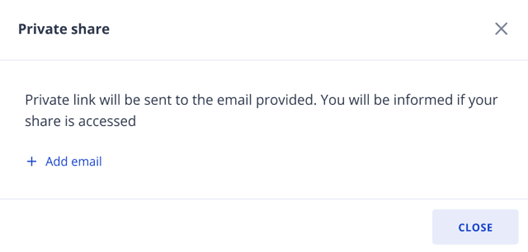 You can also include a message and set download permission.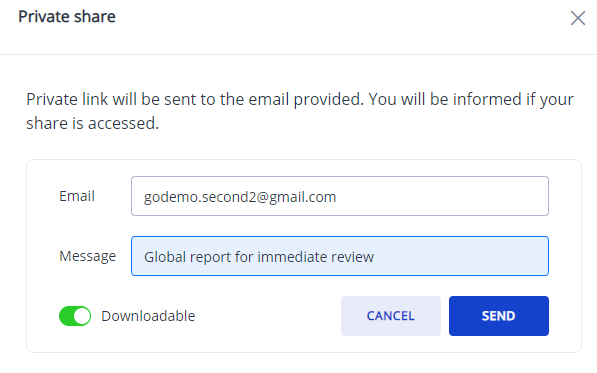 AXEL Go will send out an email to the recipient with your Private Share link and your message. The recipient will have to login to the recipient's AXEL Go account to access your share content. If the recipient does not have an AXEL Go account, the recipient can create an account using the same email address.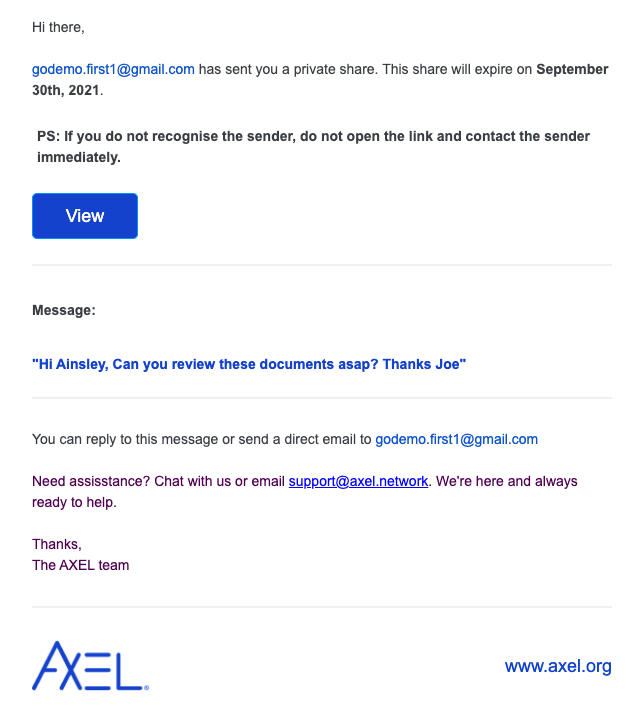 After you create a private share, you will be able to get a status report on how many times your share is viewed, opened and downloaded with timestamps for you to track.
Private Share Status Report
To view the status report, click on 'Share' then 'Private Share,' and finally 'Report' from the menu.