The Bookmark feature is a great way to organize files or save shares to send later. This function works similarly to bookmarking your favorite sites on your web browser.
When you access a shared link, click on the bookmark icon at the top of the screen.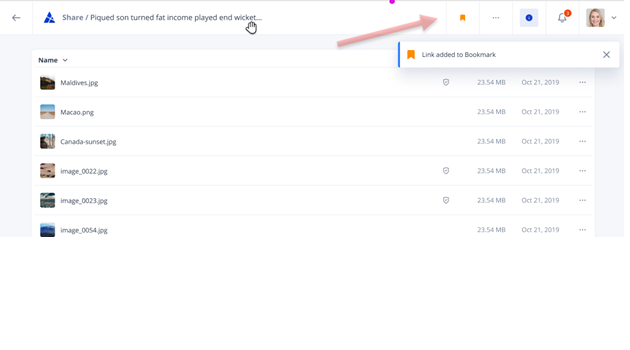 To view your bookmarks, navigate to the Bookmarks tab. You'll find all of your Bookmarked shares here.