The Bookmark feature is a great way to organize files and save content for later use . This function works similiar to bookmarking your favorite sites in a web browser.
Just click on the bookmark icon at the top of the screen when you access a shared link.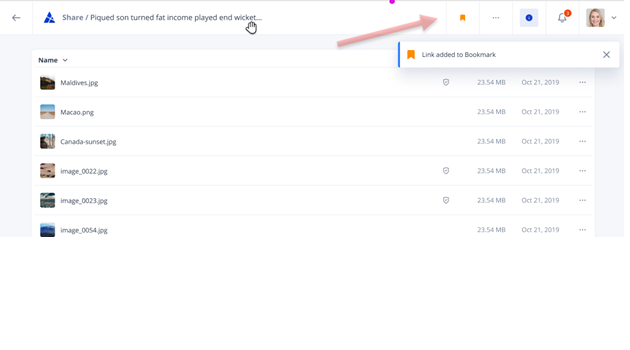 To view your bookmarks, navigate to the "Bookmarks" tab. All of your saved favorites are waiting there for easy access.