Data Residency is the geographic location where your data is collected, processed, and stored.
NOTE: Currently, we only allow data residency in the United States. EU Region
Here's How to Turn it on
Click on your profile and select Settings.
Scroll down and click on Select a region to store backups.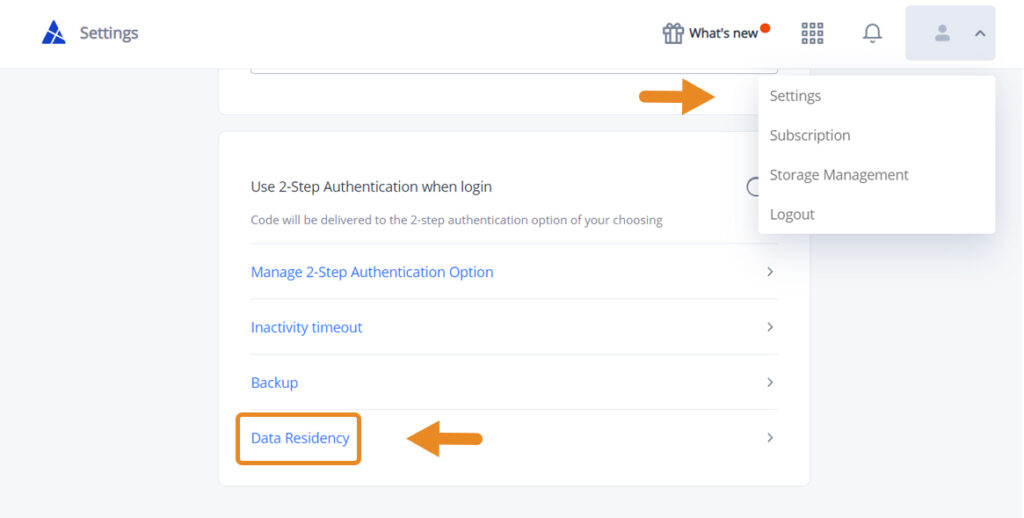 Select the region to store your data and click Save.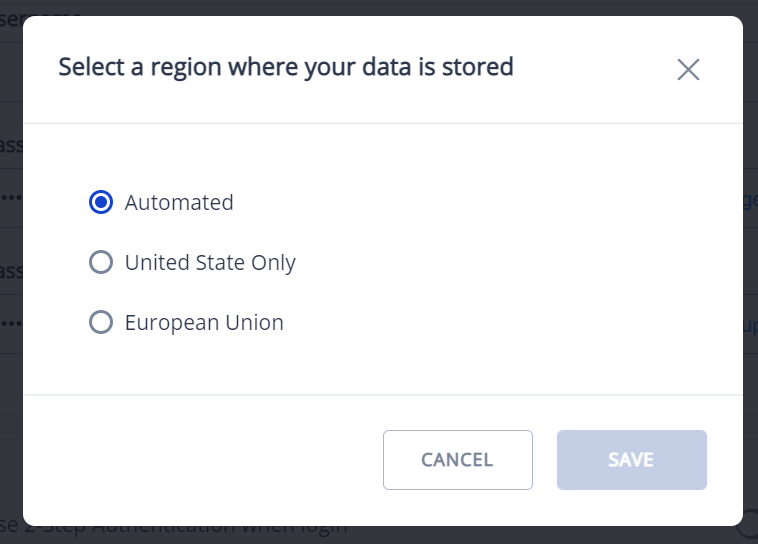 If you have any problems, please contact us at practicesupport@axel.org.