End-to-end encryption (E2EE) protects your files' data from being accessed or secretly modified by anyone other than the sender and recipient. You can only access the files if you have the encryption key.
When creating a secure fetch, you can toggle on End-to-end encryption to safely collect the sender's files without risking your data security. Once you've toggled ON E2EE, you must set a passphrase if you haven't already. Click here to learn about passphrases.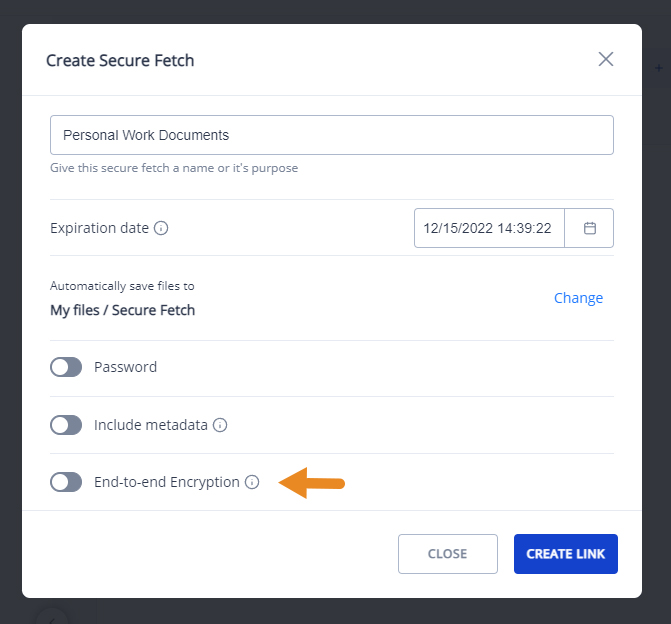 Important note: You can select either "Include metadata" or "End-to-end Encryption," but not both.
E2EE encrypted files can be easily identified with a secure key icon.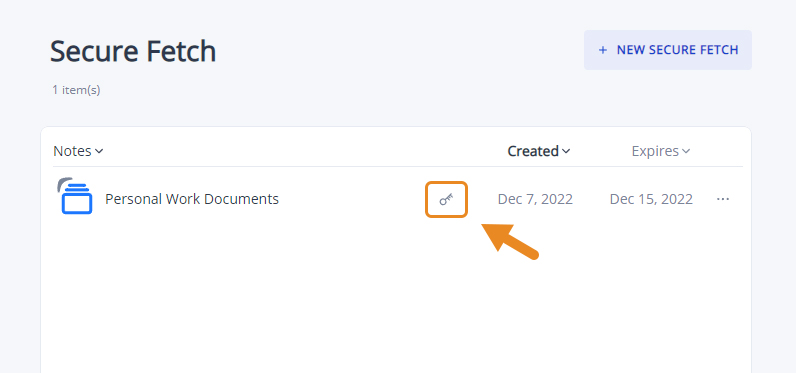 You need to download the encrypted files individually if you want to view them.
Important note: Do not download folders with multiple encrypted files, as the downloaded zip files will remain encrypted.