Your Team Space
Your Team account will come with 10 user accounts with Professional features and a 1 TB shared storage space for your team. You can buy additional user slots as needed for $2.00/mo or $20.00/yr.
In the Team plan, you can add up to 10 users with Professional benefits. To add users, navigate to Storage, and you will see another storage named Group Space with the settings

icon on it. Click on the icon.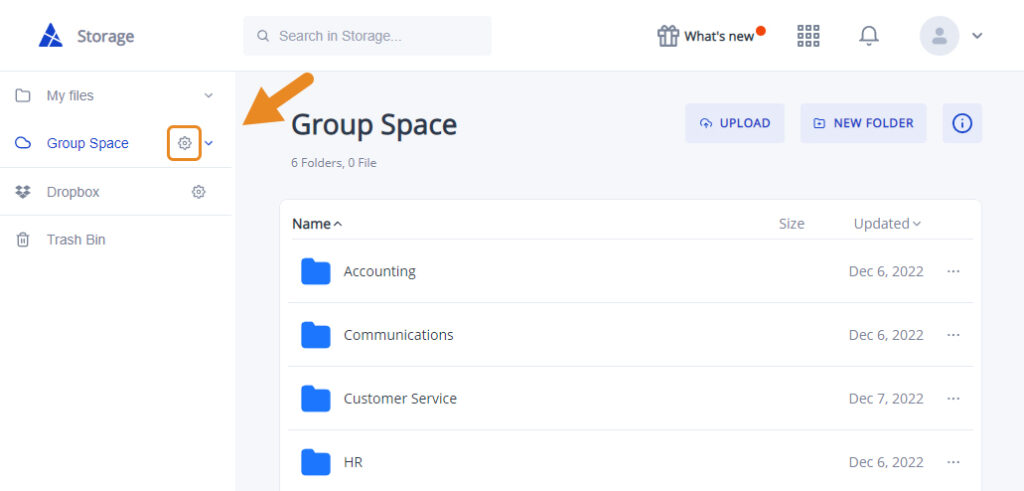 The Team plan comes with 1 TB of shared online storage for the entire team. All other users will see any changes made in the Team Storage.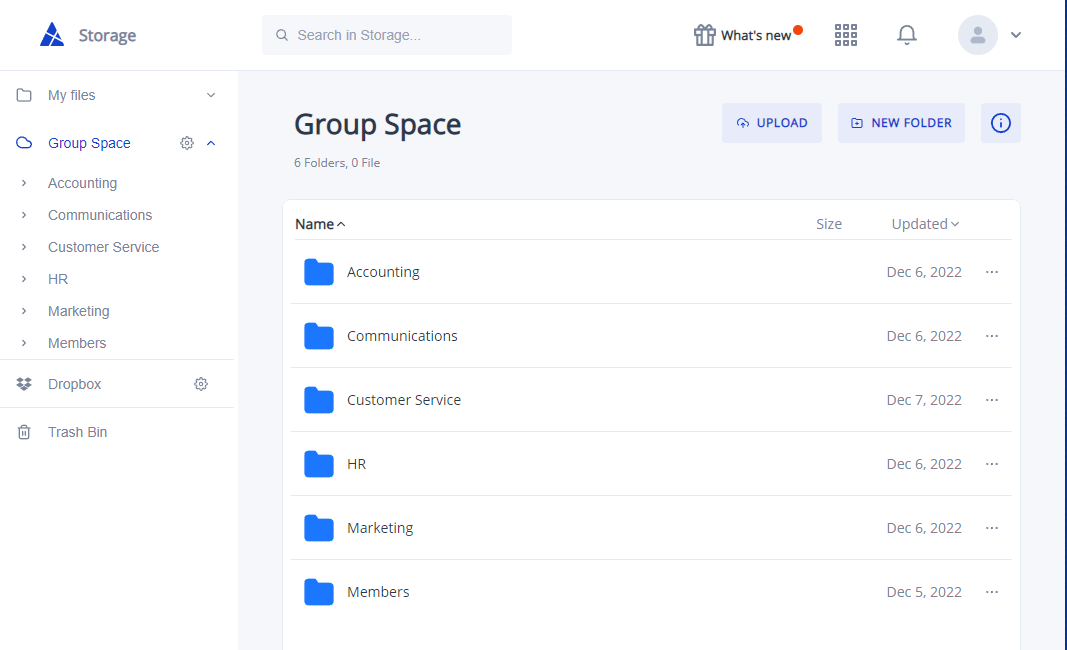 You will be set up for automatic payments on the Team plan. Your account will be deactivated if your payment fails to go through 15 days from the time your payment is due.
Changing Your Storage Name
As the admin of your Team Space, you can name your storage and set a custom name. Your new storage name will be viewable to all users under your Team plan.
To rename your storage, navigate to Group Space and click on your Storage name.
Click on Edit and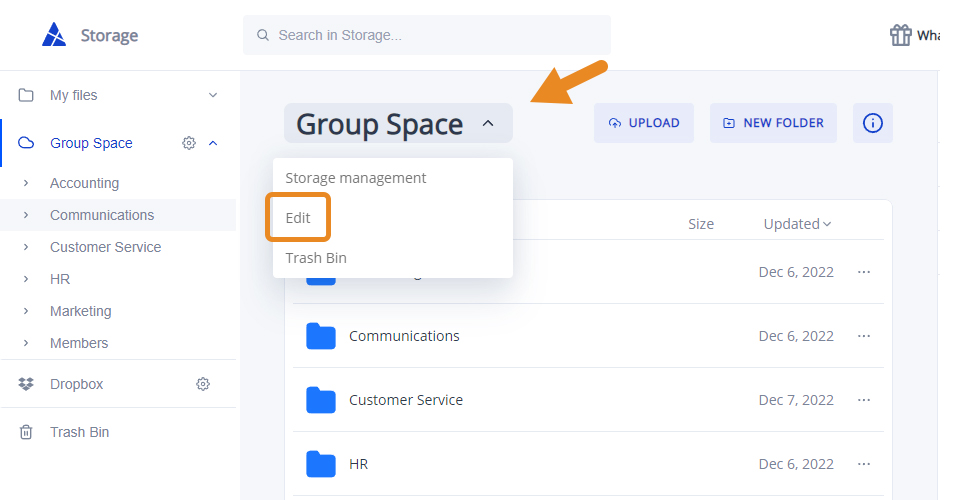 Enter the name you want to change it to and click Save.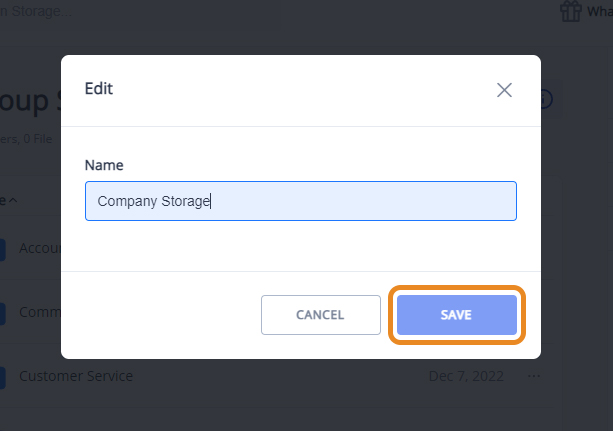 You can also navigate to the Team Space Member's page and Team Space trash bin from this menu.
Add Slots
As the owner of Team Storage, you can also purchase extra user slots. This is only available on desktop.
How to Add User Slots:
Log in to your AXEL GO Team account
Navigate to Storage, and you will see a storage named Team Storage. Click on the settings icon.
You should now see the Members Page.
Right below the Member's slot is an Add Slot button. Click on the button to purchase extra slots.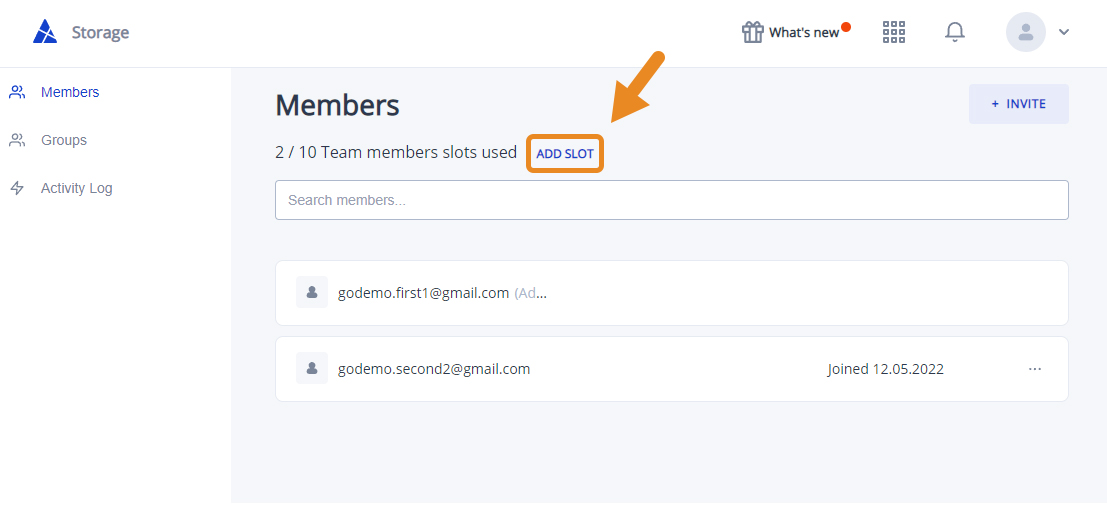 Select how many extra slots you want to add to the subscriptions page and complete the checkout.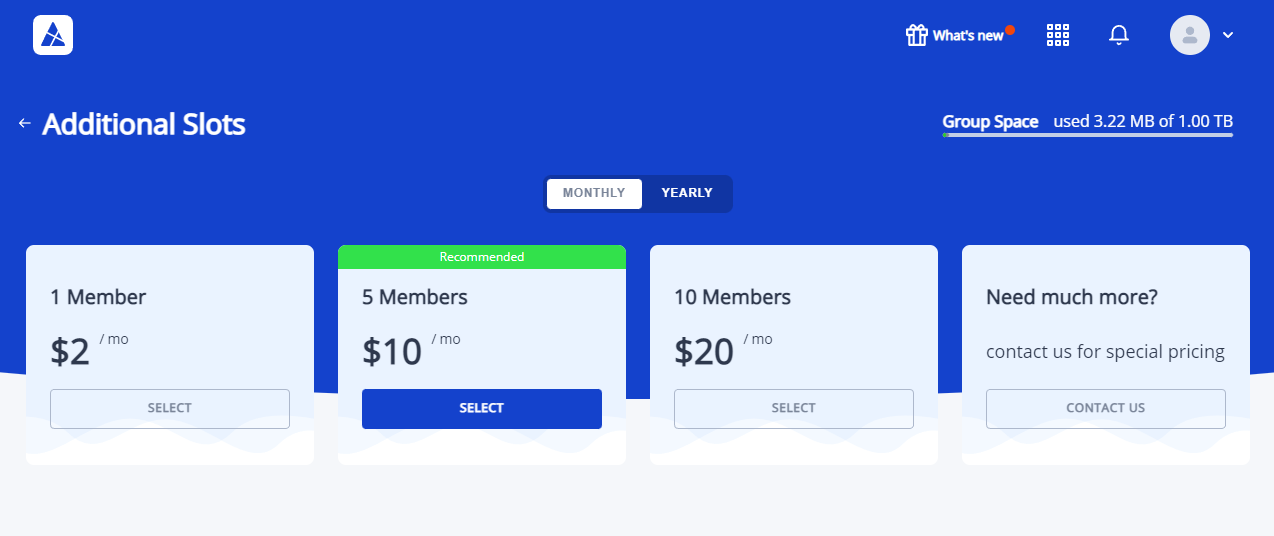 Once you're done, you'll be able to see your total user slots, including your purchased slots.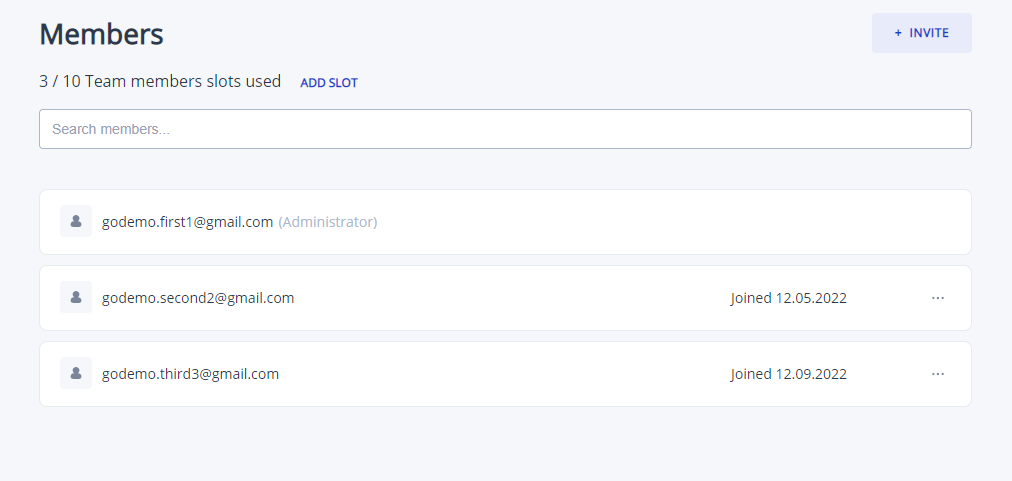 Count of total slots shows the total number of slots: default + all purchased.
Count of added members includes all added members, active or inactive. This does not include the Admin.
Members are labeled as active, inactive, or pending:
Active – Regular registered user with access to the Team Storage.
Inactive – This means the slot has expired.
Pending – Invitation has been sent be not accepted.
Inactive/Expired Slots:
Members/slots exceeding the account's available user slots will remain on the Member's list but will be marked as inactive/expired. The most recently added users will be marked as expired first.
If a user is inactive/expired, they will lose their Team benefits and access to the group storage. Expired users cannot be added to another Team unless the admin removes them from the current Team. Purchasing additional user slots will reactivate inactive/expired users starting with the oldest user accounts.
How to Contact Admin
To contact the admin as a user member, click on the admin link below under My Subscription.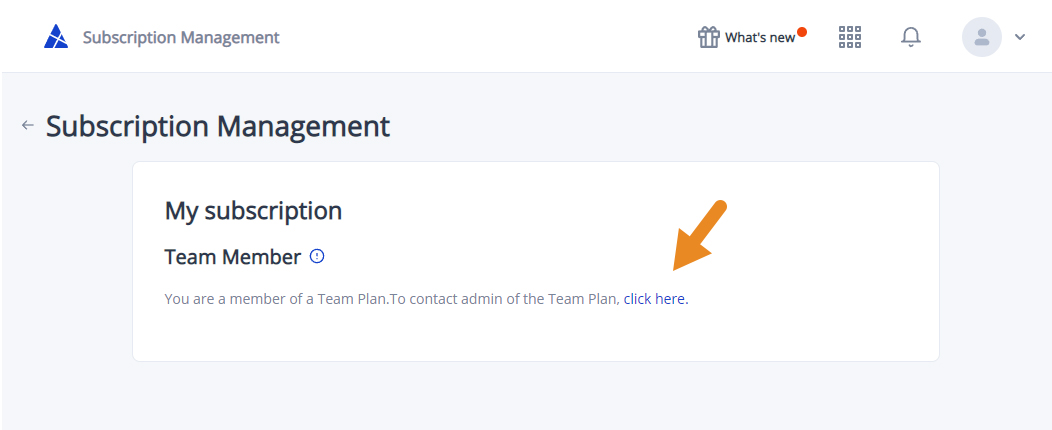 A message will pop up. Write your message and hit Send.