What is Two-Step Authentication
Two-Factor Authentication provides an extra layer of security to your account and prevents unauthorized access to your files even if your password is compromised. Once you have activated Two-Factor Authentication, you will be required to enter a six-digit code in addition to your regular password. You will receive your code in your registered AXEL Go email.
How to Enable 2-Step Authentication
Sign in to your Web App (go.axel.network).
Click on the drop-down menu on the top right of your profile and select Settings.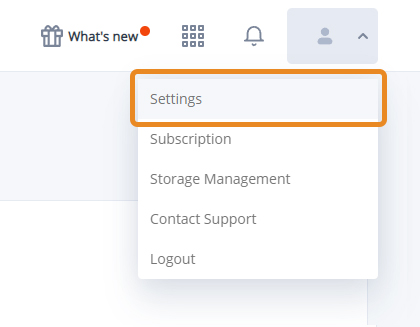 Scroll to the section labeled – Use 2-Step Authentication when login and toggle it on.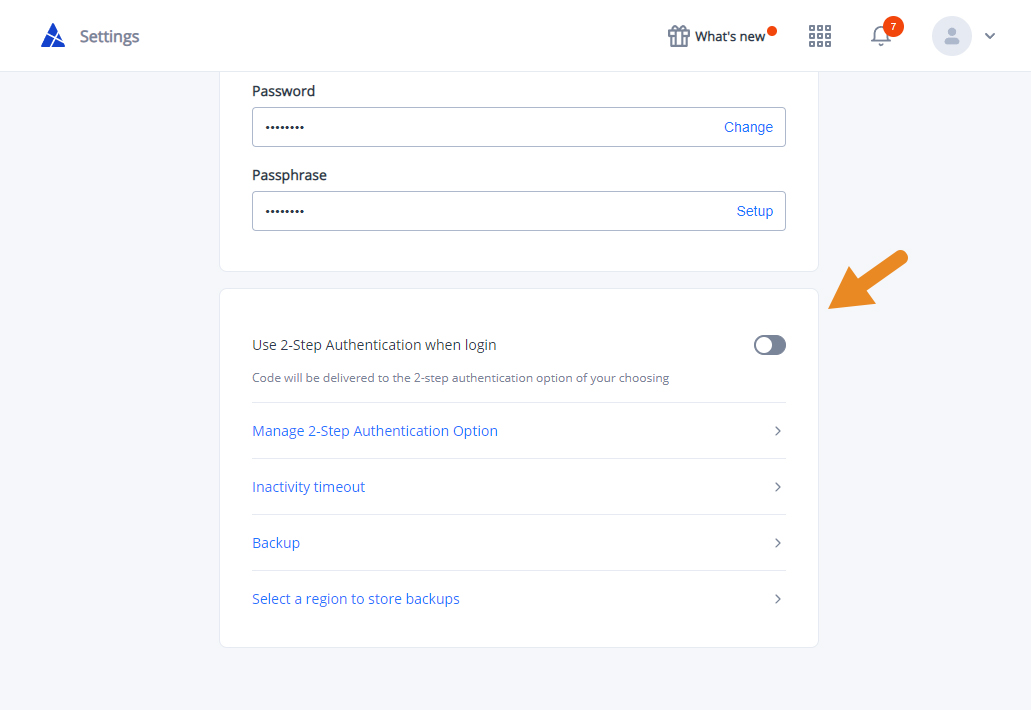 To activate Two-Step Authentication, you will be sent a verification code to your registered email. Find this email and enter the verification code. Click Continue to confirm 2-FA activation.