How to Signup with your Google Account
You can now use your Google account to quickly sign up for an AXEL Go account on desktop and mobile!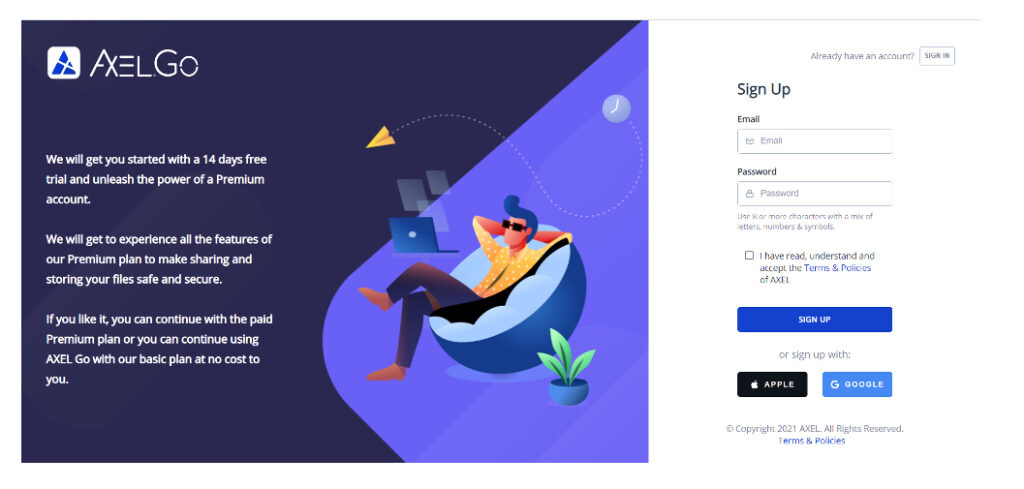 On the Signup screen, click on the Apple button to get the option to sign up with your Apple Account. Enter your Apple credentials, and you will have successfully created your AXEL account.
If you've already signed up using your Apple account, instead of creating a new account, you will automatically be logged into the associated AXEL Go account. If your AXEL Go and Gmail accounts have different passwords, you can log in to your AXEL Go account with either your AXEL Go credentials on the login page or your Apple credentials after clicking the Apple button.
Changing Your Password
You can change your password on the settings page after you sign up through Apple; however, this change will only apply to your AXEL Go account and not your Apple account. If you choose to log in using your Apple account, you will have to use your Apple credentials.