AXEL Go account can now be created with Gmail credentials. You can use the Google credentials and signup/login to the account on both web and on Mobile apps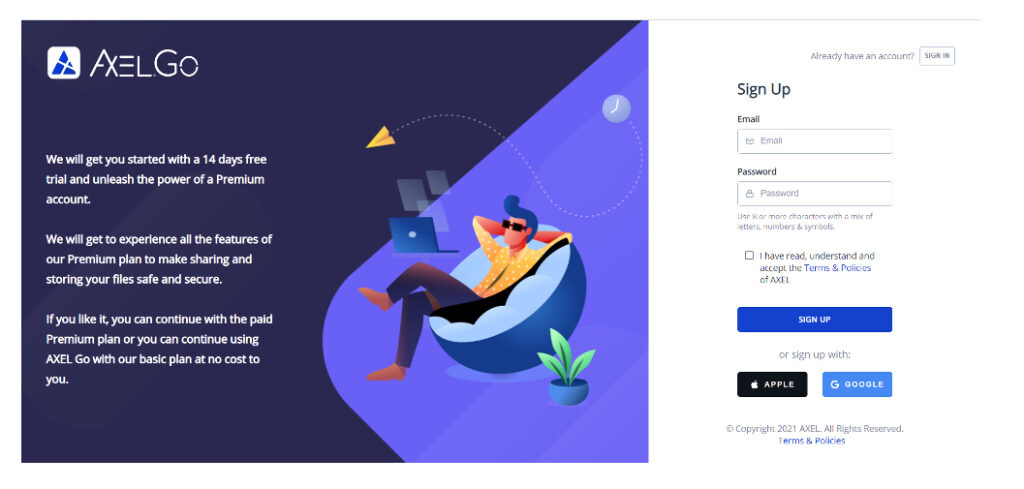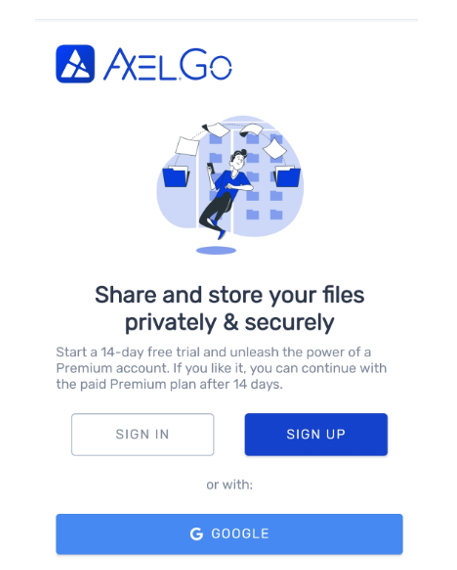 Click on 'Google' button to get the Sign in option, Enter your credentials and the account will be created
Q) What If an AXEL Go account already exists with the Google Email ?
– If the Google account already exists then instead on creating a new account you will be auto logged in to the existig account with the email , and if the passwords are different you can use the respective passwords during the login , Ex : Use Gmail Password during Google login and use the AXEL Go account password if you are loging in normally.
 Changing the passowrd:
You can change the password on the settings page after you sign up through Google, however, that will just change the password of your AXEL Go account and not your Google account, hence while logging in next time if you are using Google login you can enter the Google password itself and not the password that you have changed previously.
But if you Login normally by enetring the email id and Password , then the updated password has to be entered.