We've added an extra layer of security for all new AXEL Go users to ensure your account is secured.
Unless you chose to create an account using your Google or Apple account, all new users will have to verify their AXEL account with a verification code sent to their email.
Navigate to AXEL Go sign up page here, and enter your email and password.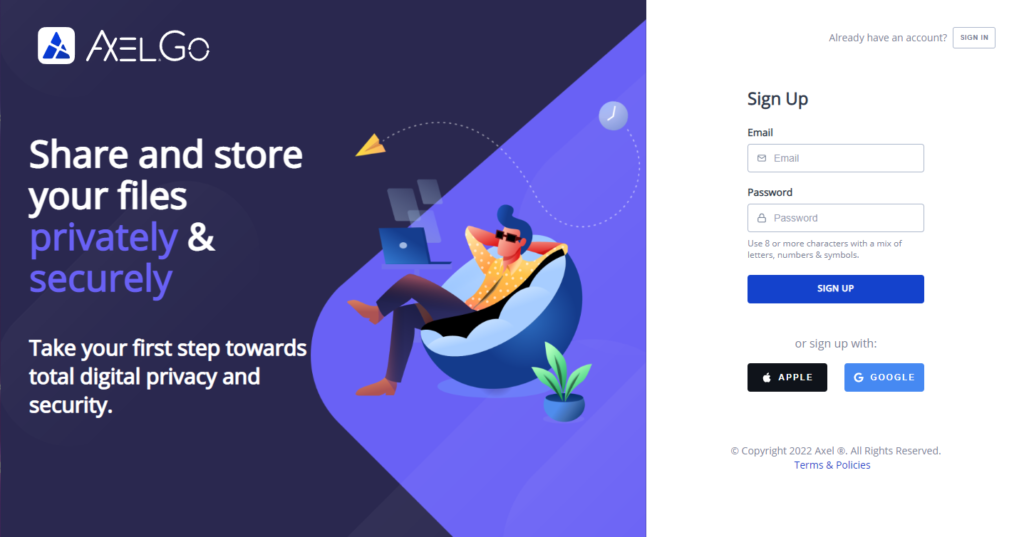 Press enter or Sign up, and you'll be prompted to enter a verification code. Check your email for the verification code.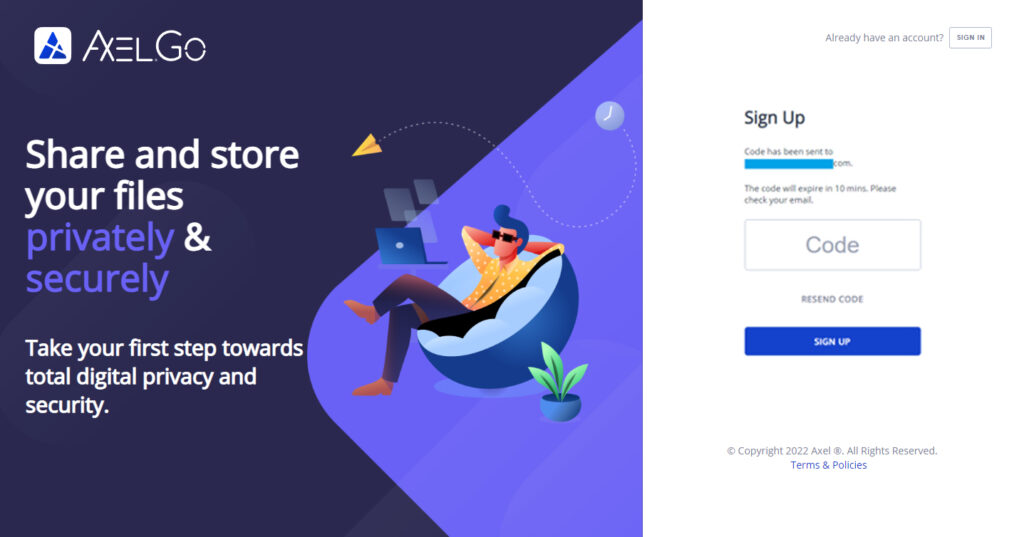 Once you've entered the code, you're done! You've successfully signed up for AXEL Go.