We take security seriously and that's why we added an extra layer of security with our email verification code.
As a new user when you sign up to an AXEL account you will have to verify the sign up process with a code sent to you at your email account , however if you choose to sign up with our social login option that is Google/ Apple this step would be skipped .
Navigate to AXEL Go sign up page and enter the details about your email and choose a strong password .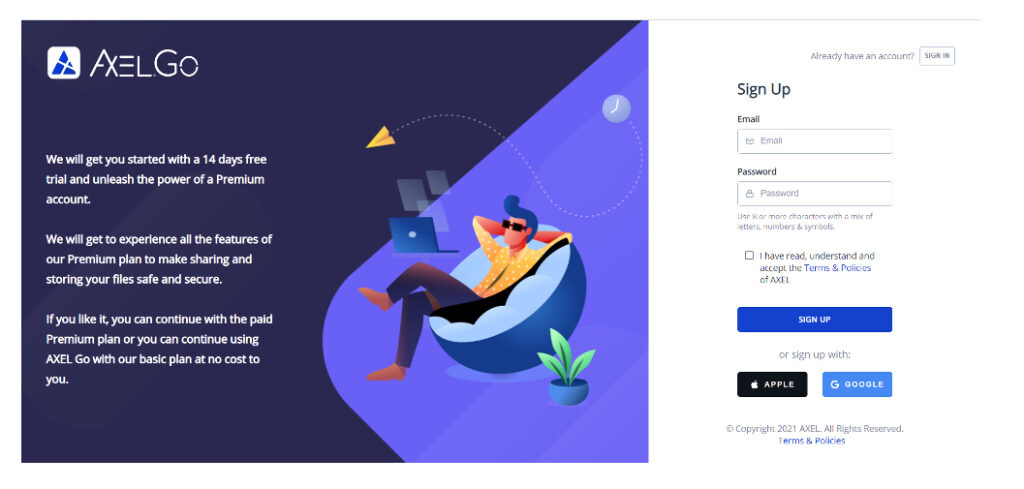 After the sign up you are now asked to enter the verification code that is sent to the email which you have used for registration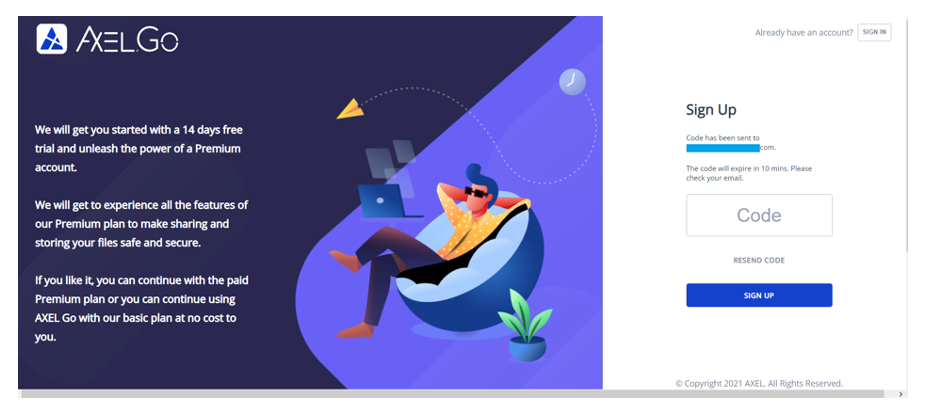 Enter the code and you have successfully signed up to AXEL Go!!