AXEL Go allows for optional encryption on all shares and non-Basic plan storage.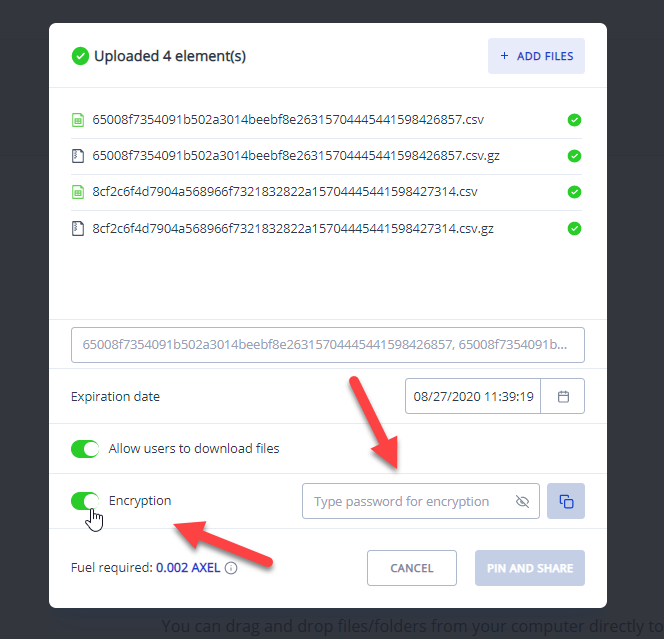 Our encryption uses two mechanisms –
Password protection: You enter a strong password and it must be entered in order to access the encrypted content.
Key access: Our system decrypts files only when they are accessed by the rightful person – such as its original owner or people with sufficient permissions.
When you share or store encrypted content, it is safe from malicious agents. Even if there were a successful attack, encrypted content cannot be viewed by anyone without the proper permissions.
To encrypt files in your Online Storage, go to your Settings, and select the Storage encryption option.

Note: This setting only affects new files added after the change is made.
On the Android and iOS AXEL Go app, the encryption option is available after you initially upload your file. Look for it in your Profile Settings.