Files are encrypted on AXEL Go by default with 256-bit encryption technology. You can identify encrypted files by the shield icon.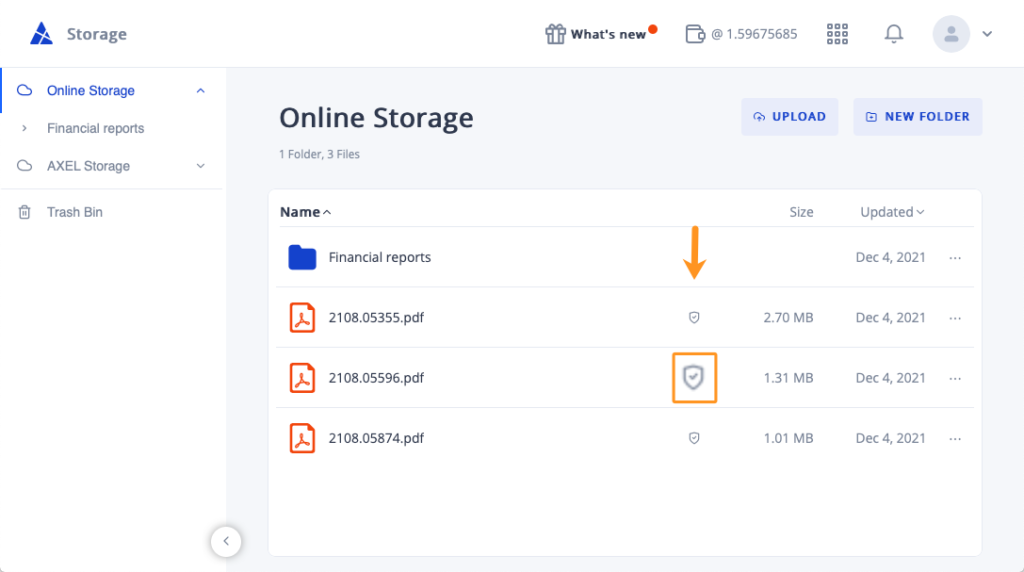 The system decrypts files only when accessed by the rightful person – such as its original owner or people with sufficient permissions.
When you share or store encrypted content, it is safe from malicious agents even if there were a successful attack. In addition to encryption, you can also have password-protected content when you share files.