Connect AXEL Go to Slack
Add AXEL GO to your workspace to connect the tools and services that you use every day and get more work done right from Slack!
By default, any workspace member can install apps, but owners and admins can choose to restrict this permission. Once an app is installed in a workspace, members can connect their accounts to use it.
Typically, the person who installs an app will connect their account as part of the installation process, but other members may need to connect their accounts before they can get started.
Using the AXEL Go Slack plugin, you can:
Protect the files you share.
Create instant share links.
Control access to your shared files using customizable encryption settings
Save attachments directly to your AXEL Go online storage
Here's how you do it
From your desktop, click on Apps at the top of the left sidebar. If you don't see this option, click More to find it.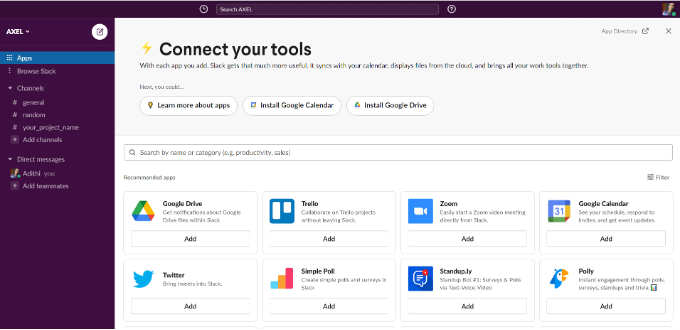 Search for the app and then click Add. You'll be taken to the Slack App Directory.
Click Add to Slack.
Follow the prompts to install the app.
Once the App is installed, it will be displayed in the App section in Slack.

How to use the AXEL Go integration
Enter the login details of your AXEL Go account that you want to be linked to your Slack account.
To add the account, click on the app and then click on this URL displayed on the app home page.

You'll be taken to the AXEL Go slack login page. Enter your login details and close the tab.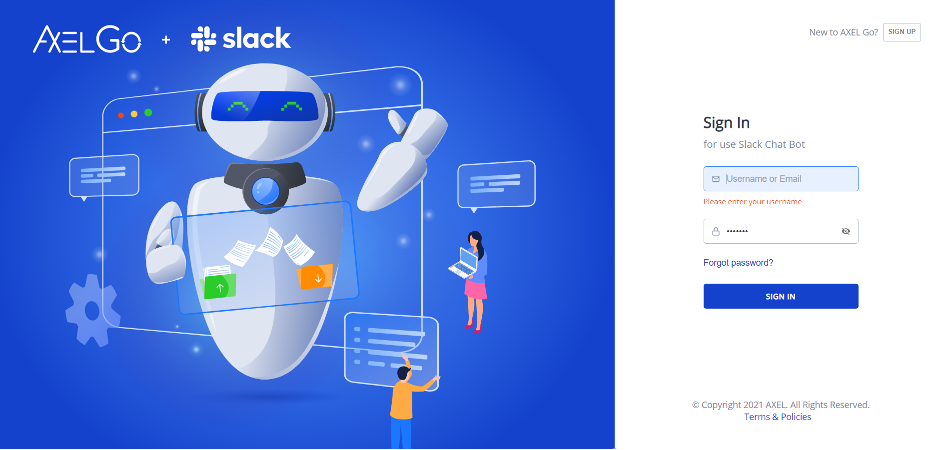 Once the account is connected, the page will refresh, and you can now navigate to the connected account by clicking on the "Go to web" button.

Click on the share icon in the file you want to share or store, select the AXEL Go app as the recipient, and click the share button.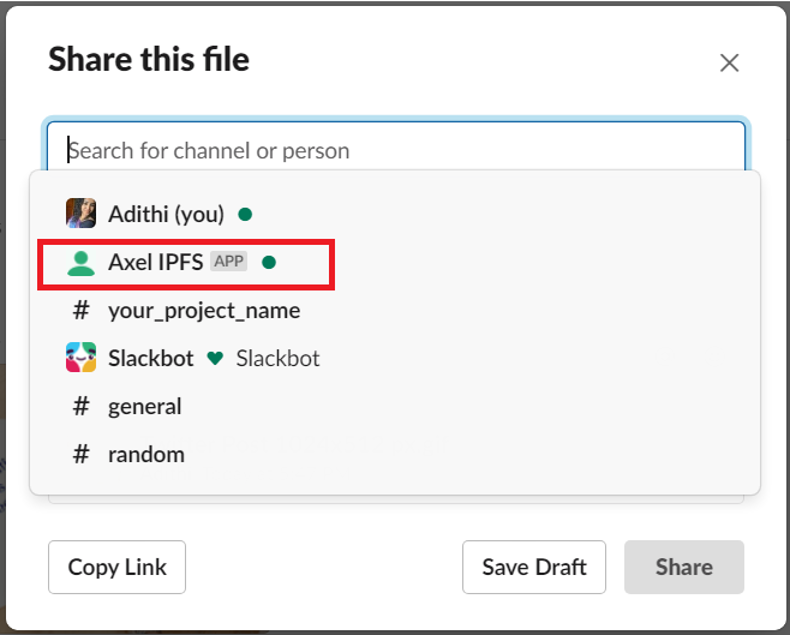 The shared file will now be accessible in AXEL Go under Apps. You'll see two buttons – Share and Add to storage.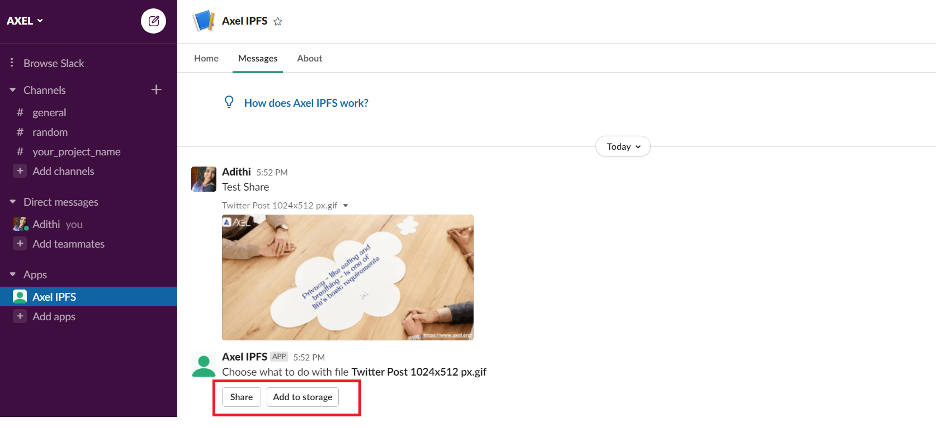 If you have any problems, please get in touch with us at practicesupport@axel.org.