Connect AXEL Go to Clio
From Clio Manage you can connect AXEL Go app to your Clio account. Once app is connected you can collect files from 'Contacts' or store and share files from 'Documents'.
1. Click on App Integrations or visit Clio's App Directory
2. Enter "AXEL Go" and click on Search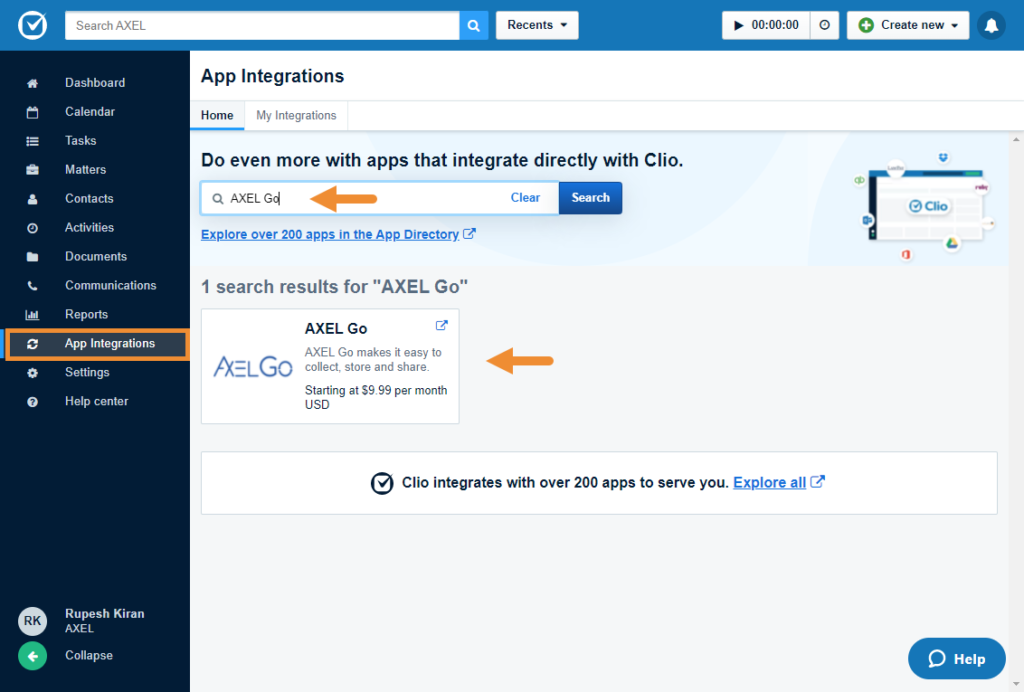 2. Click on Get started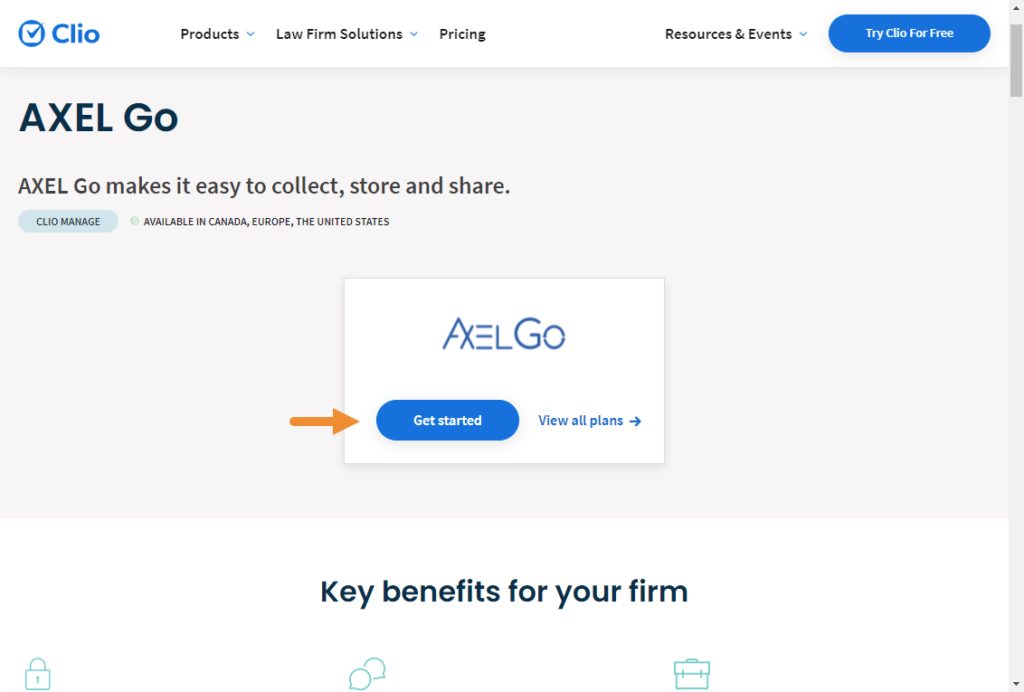 3. Click on Get Started if you already have a AXEL Go account. Click on Sign Up to create a new account.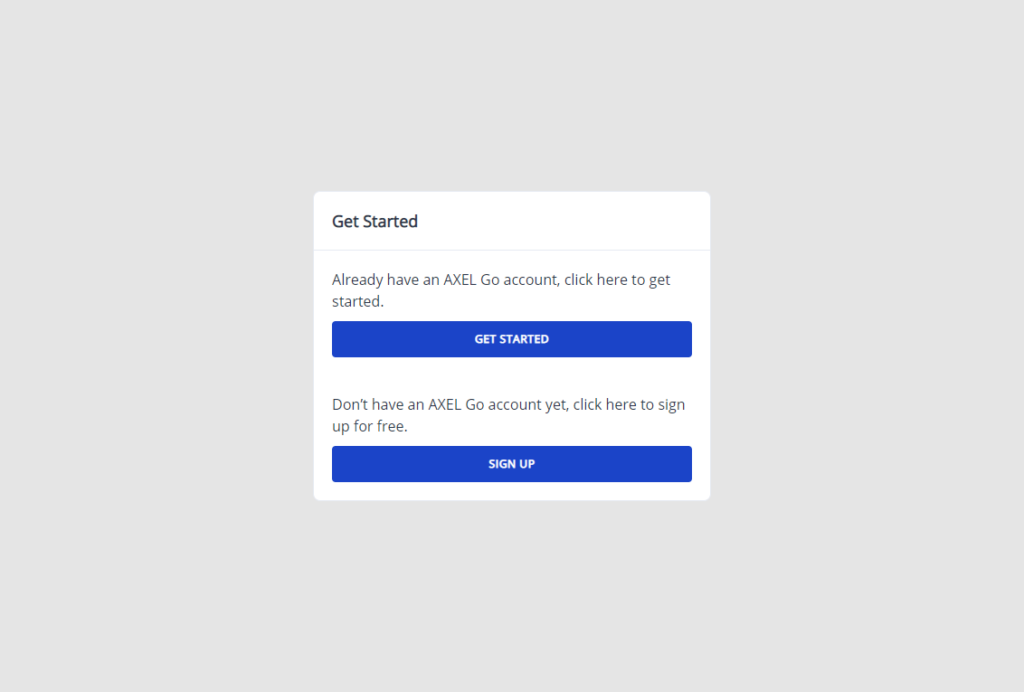 4. Click on Allow Access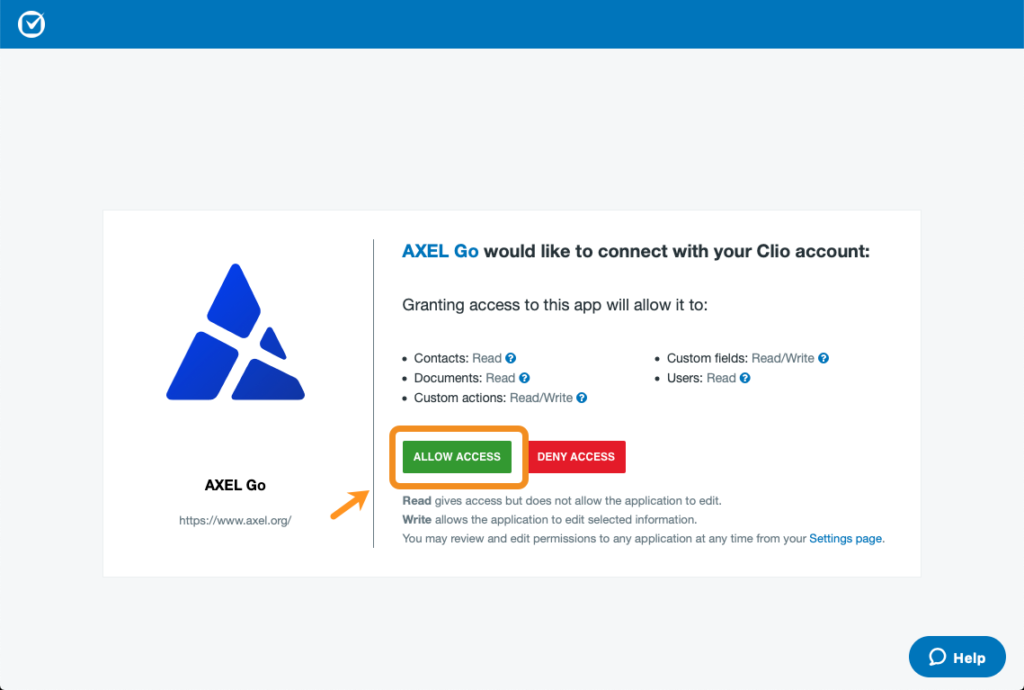 5. Click on Create account if you are new to AXEL Go.
If you already have an account with AXEL Go, then enter the email and password and click on Sign In to access AXEL Go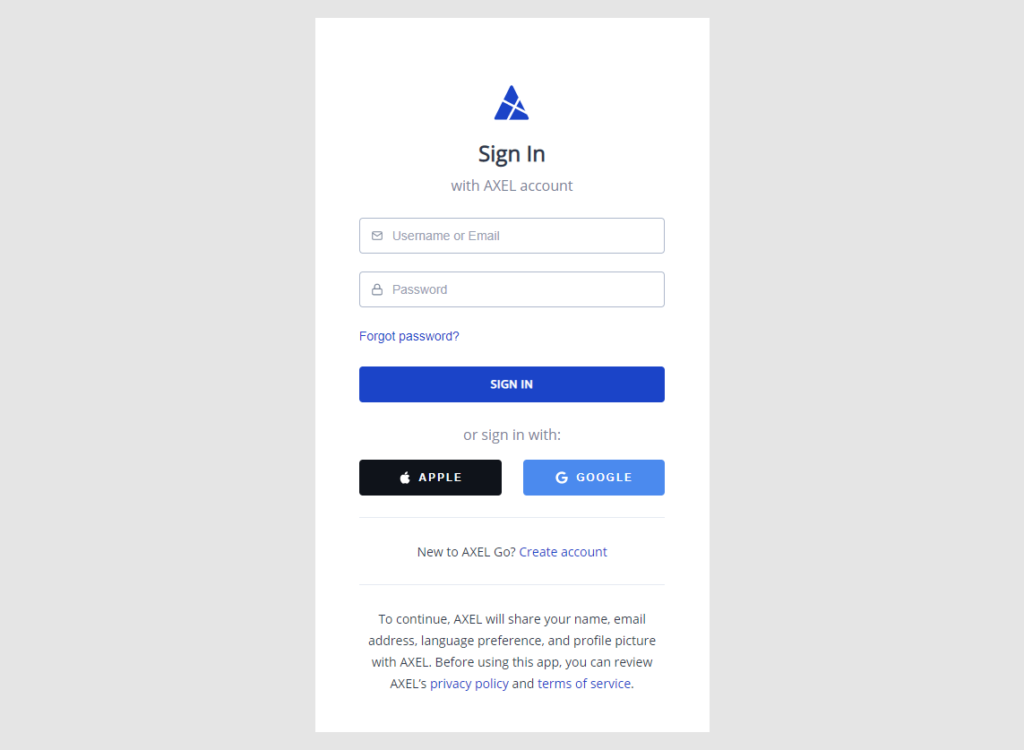 AXEL Go app is now connected with Clio.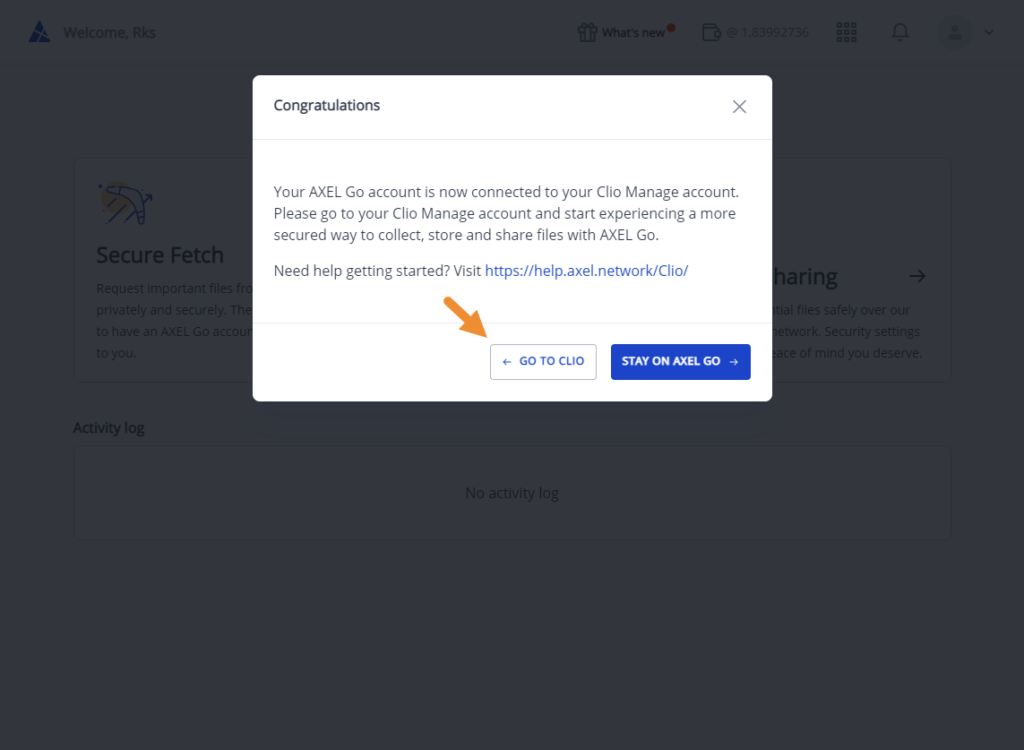 AXEL Go app is always available in My Integrations. You can click on Open App to launch the AXEL Go app in a new tab of your browser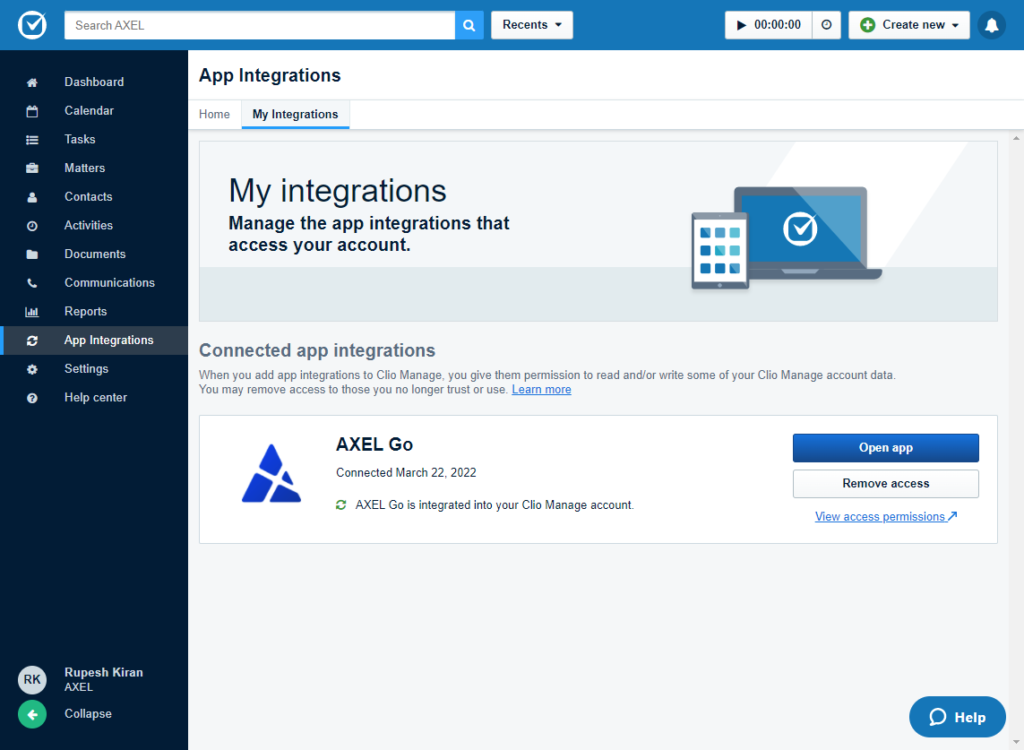 ---
Remove AXEL Go
From Clio Manage you can remove connected AXEL Go app easily.
1. Navigate to App Integrations
2. Click on My Integrations
3. Click on Remove access from the connected AXEL Go app