Install AXEL Go on Linux
Ready to share, store, and receive files directly from your computer? Luckily, AXEL Go is built to conveniently fit most desktop systems, including Linux.
Minimum Requirements: Linux (Ubuntu 22.04 LTS).
Here's How You Do it
Go to the axelgo.app Download section by clicking here. Click on the Download button on the AXEL GO APPS tab.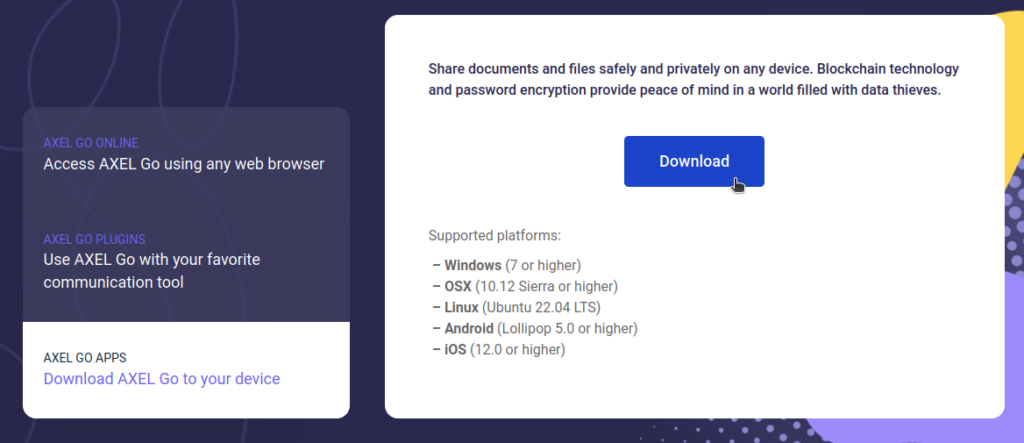 Once it's finished downloading, right-click on the file and select Properties.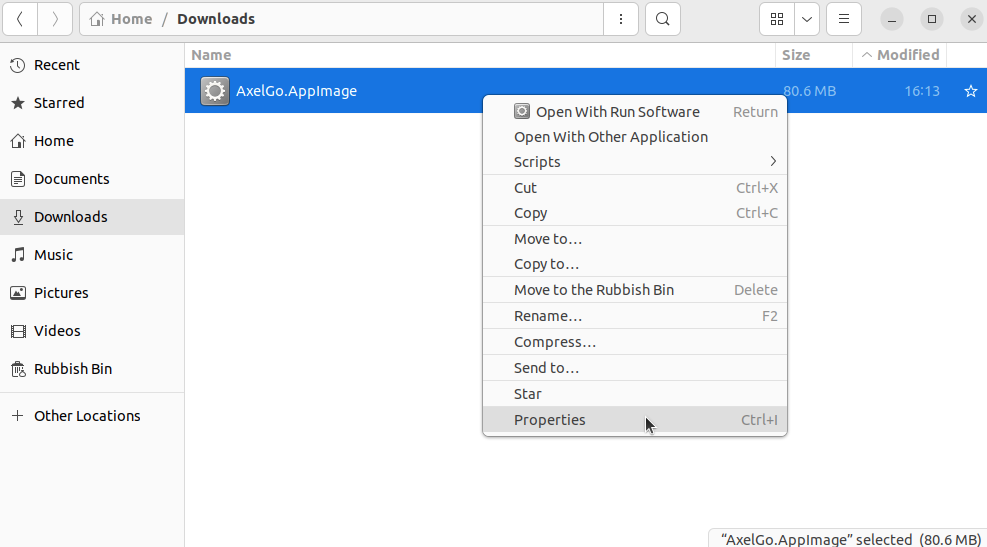 Make sure the option Execute – Allow executing file as a program is enabled.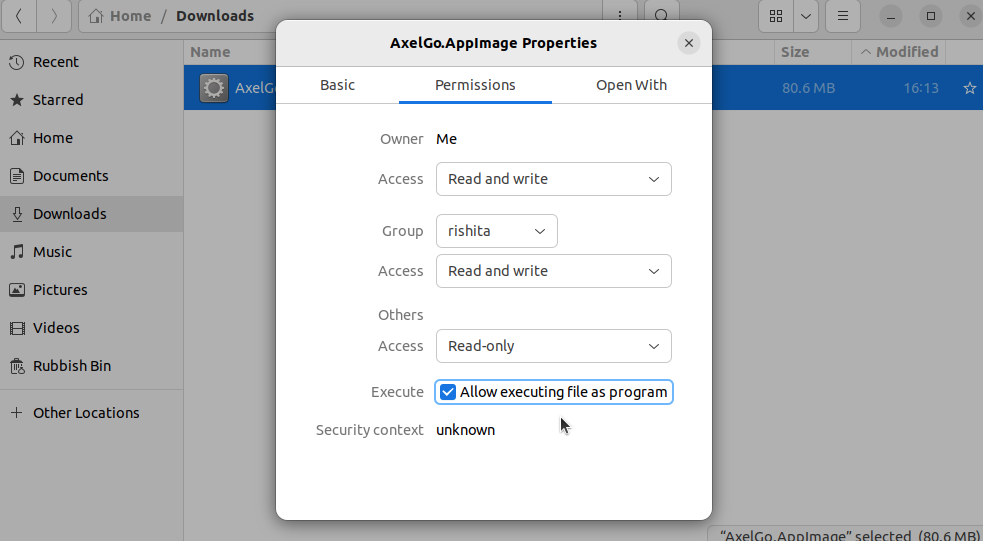 Close the pop-up and double-click on the downloaded file to open the program.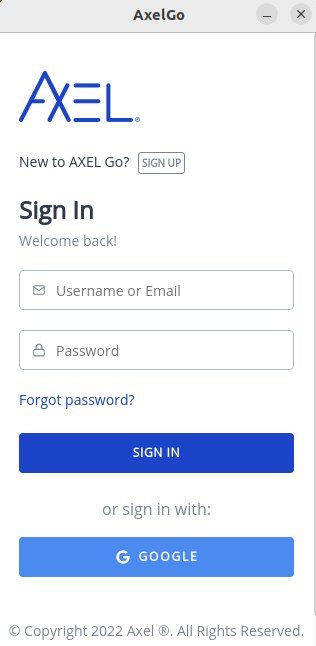 You should now be able to log in to your AXEL Go account. If you have any problems, please contact us at practicesupport@axel.org.