By default, your AXEL Go app should automatically notify you to update the latest version of AXEL Go. If you want to see what version you have to check if you're up to date, follow the guides below!
For Windows and Mac: Right-click on the AXEL Go icon and select About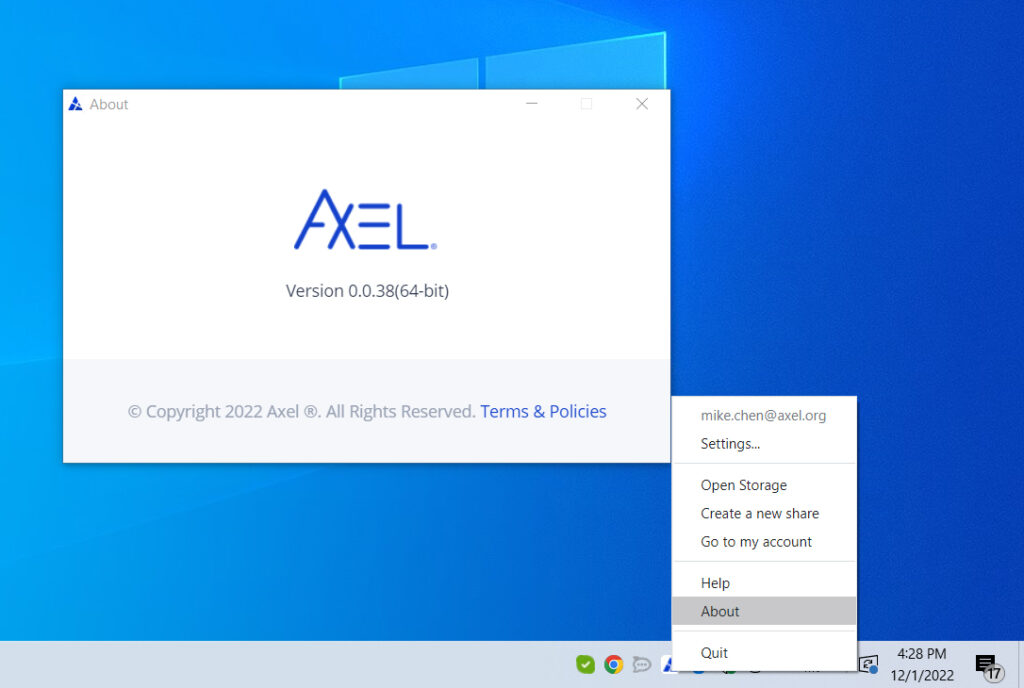 On Android:
Tap the navigation menu (3 bars at the screen's bottom-left). You will see the version number at the bottom of the menu.
Compare the number with the Play Store version and date. Usually, the application will prompt you to update to the latest release as soon as it's available to install.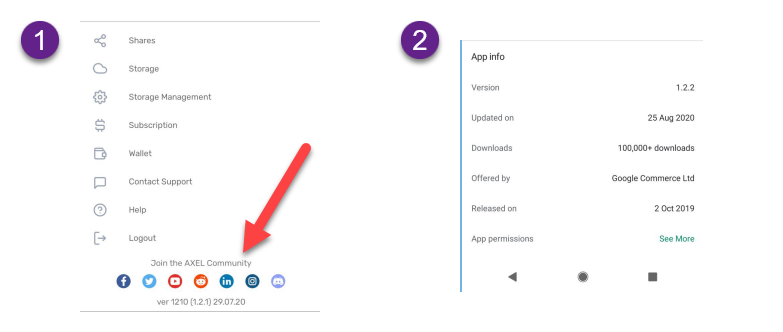 On iOS AXEL Go App:
Go to your Settings and tap on General>iPhone Storage.
Wait for the apps to load, and then select AXEL Go. You'll see the version number below the title name.
To update your app to the latest version, go to the AXEL Go app page in the App Store and click on Update.