If you need additional online storage for your AXEL Go account, we offer various storage add-on options. Simply log in to your AXEL Go account, click on your profile, and select Storage management.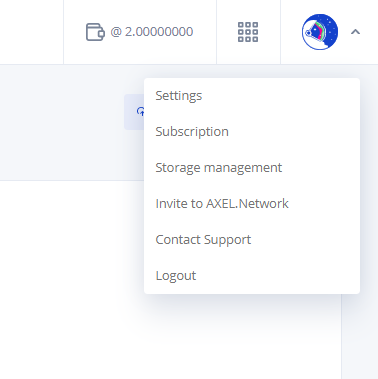 Prices are the same regardless of your subscription plan. We offer a wide range of storage options ranging from 10 GB to 1 TB. If you need more than 1 TB, you can contact us, and we will help you add additional storage.
Monthly Plans: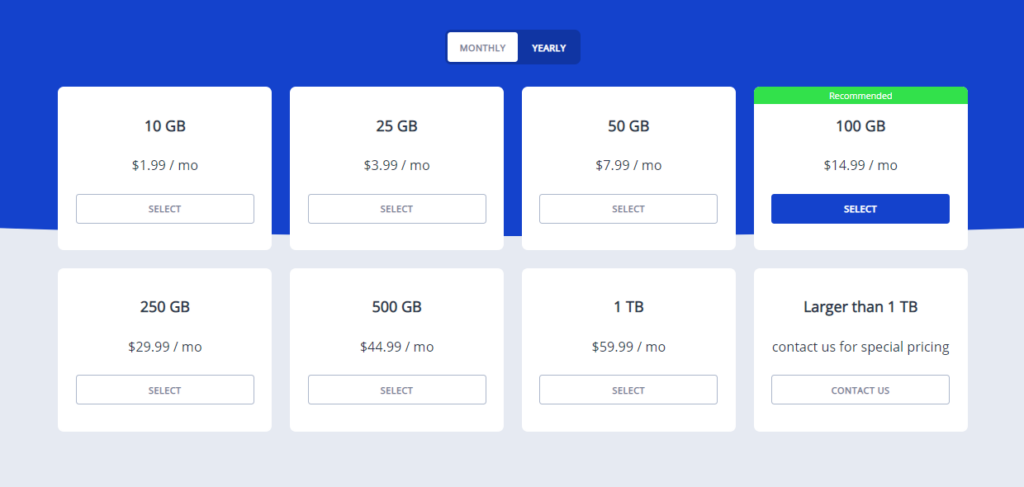 We also offer yearly pricing options at a discount.
Yearly Plans: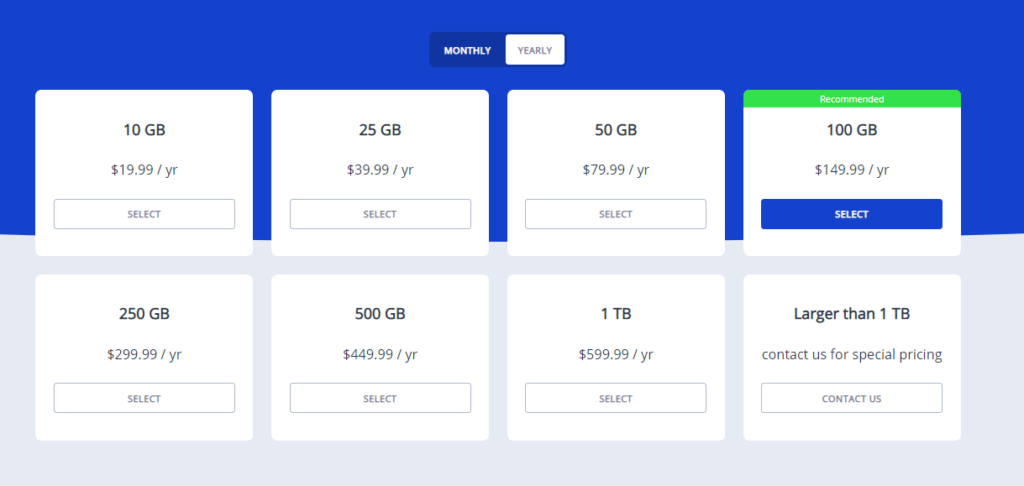 We accept PayPal and VISA/Mastercard/American Express.